Former Teacher Dies After Suffering Decades of Persecution for His Faith
Sept. 2, 2020 | By a Minghui correspondent in Sichuan Province, China
(Minghui.org) A former teacher passed away on April 8, 2020, after suffering repeated persecution and nearly ten years in prison, simply for upholding his faith in Falun Gong, an ancient spiritual and meditation discipline that has been persecuted by the Chinese communist regime since 1999.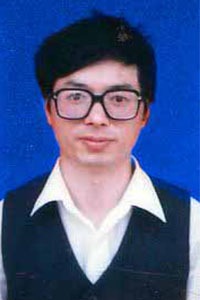 Mr. Deng Xiaoming
Mr. Deng Xiaoming, of Chengdu City, Sichuan Province, took up Falun Gong in 1995 and credited the practice for improving his character.
Two Prison Terms of 9.5 Years
Mr. Deng was first arrested on June 26, 2000, and detained for 15 days. The police searched his home and extorted 2,000 yuan from him.
Mr. Deng was arrested again on January 1, 2001, for putting up posters about Falun Gong. The police ransacked his home without a search warrant and confiscated his Falun Gong books and the photo of Falun Gong's founder.
The police beat him, verbally abused him and hit his head with a bottle filled with water, in an attempt to force him to provide information about where he got the posters.
Mr. Deng was later sentenced to three years and served time in both Aba Prison and Deyang Prison. The guards in Deyang Prison forced him to do extensive labor, watch brainwashing videos defaming Falun Gong, deprived him of sleep and subjected him to various physical abuses, including long hours of standing, solitary confinement, beatings, and running laps under the scorching sun.
On June 17, 2008, prior to the Beijing Olympics, the police harassed Mr. Deng's wife in her bookstore in the morning before ransacking their home in the afternoon. Mr. Deng's computer, printer, cellphone, Falun Gong books, and some keepsakes were confiscated. He, his wife, and their 14-year-old son were brought to the police station and intimidated.
The teen was locked in the washroom, and after he was released, the police harassed him again at his school. He was trembling in fear. He could not go to sleep by himself at night for over two weeks.
Mr. Deng was held at the Xinjin Brainwashing Center between June 17 and August 27, 2008. A police officer beat him during this time. After the Shuangliu County Procuratorate approved his arrest on August 27, he was transferred to Shuangliu County Detention Center.
Mr. Deng appeared in Shuangliu County Court on July 8, 2009, and was sentenced to 6.5 years. He appealed the verdict, but the Chengdu City Intermediate Court ruled to uphold his sentence. He was sent to the Deyang Prison on October 17, 2009.
Harassment After Release from Prison
By the time Mr. Deng was released in 2015, he had already been fired from his job. He became a pedicab driver to make a living. However, the police and residential committee staff still harassed him periodically and sometimes monitored his activities.
The non-stop persecution took a toll on his health. He passed away at the age of 55 on April 8, 2020.
Related report:
Mr. Deng Xiaoming, a Falun Gong Practitioner from Huayang City, Chengdu Province, Sentenced to Six and Half Years in Prison