Letter from Virginia General Assembly to U.S. Secretary of State Calls to End Forced Organ Harvesting in China
Aug. 9, 2020 | By a Minghui correspondent in Washington, D.C.
(Minghui.org) Members of the Virginia General Assembly, the oldest continuous law-making body in the United States (since 1619), wrote a letter to U.S. Secretary of State Michael Pompeo on July 29, urging that the harvesting of organs from living Falun Gong practitioners in China be stopped.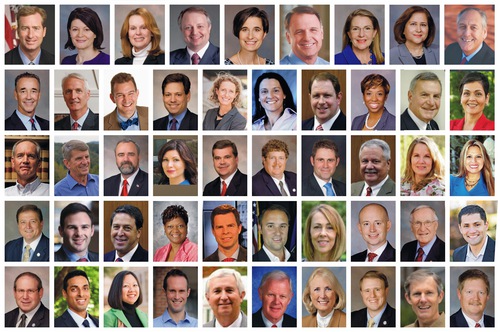 Forty-nine members of the Virginia General Assembly signed the letter to the U.S. Secretary of State.
Forty-nine members of the General Assembly signed the statement, including 12 from the Senate and 37 from the House. Virginia State Delegate David Bulova from the 37th District, who initiated the letter, hoped it would raise awareness of the brutalities in China and encourage the Department of State to take action to end the atrocities. In addition, the initiative could help to inform more Americans about the source of the organs for transplant in China. 
Like many other legislators, Bulova had heard about the persecution of Falun Gong in China before, but he did not realize how severe the persecution is until he heard testimonies from victims and witnesses. Astonished by how badly Falun Gong practitioners are mistreated in China, he drafted the letter and received a great deal of support from other General Assembly offices.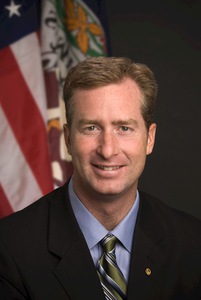 Virginia State Delegate David Bulova represents the 37th District in Virginia.
According to Bulova, the letter would be sent to the Governor of Virginia and officers in the Department of Health. It would also be copied to federal legislators in Virginia, including two Senators and 11 House members. 
"This July marks 21 years since the Chinese Communist Party (CCP) launched an intensive, nationwide persecution to eradicate the spiritual practice of Falun Gong," states the letter. "In addition to mental and physical torture, the immoral practice of non-consenting organ harvesting by the CCP has also been documented."
The letter acknowledged previous bipartisan efforts that raised awareness of the suppression, such as House Resolution 343 (2016, Rep. Ros-Lehtinen) and Senate Resolution 274 (2019, Sen. Menendez). "These resolutions detail in stark terms the horror being inflicted on practitioners of Falun Gong and other religious and ethnic minority groups in China," the letter continues. "We also appreciate your statements that religious freedom is a top priority for the Administration."
Although these resolutions helped reveal the persecution in China, "they cannot compare to the powerful, gut-wrenching stories directly from victim's families and survivors," the letter added. It also cited excerpts from the testimony of a survivor who lives in Fairfax, Bulova's jurisdiction: "Living on a death bed with four limbs tied," "handcuffed and hung in painful positions," "violently force-fed," subjected to "high-voltage electric shock," and "not allowed to sleep for three days." The letter stated that while it can be hard for Americans to imagine such torture, the atrocity makes it a priority for U.S. officials to act. 
The signatories also urged the Department of State to help educate Americans about the existence of forced organ harvesting in China: "Organ transplants should never be conducted under force or duress. We are concerned that patients from the United States who go to China for organ transplants do not know that the organs they may receive are from political prisoners."
The letter noted that in China, exposing such atrocities could meet with drastic retaliation: "We are writing in solidarity with survivors and those who can no longer speak for themselves. We ask for your leadership, and the considerable leverage of the United States, to ensure that next year we are not observing 22 years of persecution."
A signed version of the letter can be found here. Below is the list of co-signers:
David Bulova, Barbara Favola, Kaye Kory, John Bell, Jennifer Boysko, R. Creigh Deeds, Siobhan Dunnavant, Ghazala Hashmi, David Marsden, Joseph Morrissey, Mark Peake, J. Chapman Petersen, Scott Surovell, Jen Kiggans, Dawn Adams, Leslie Adams, John Avoli, Hala Ayala, Robert Bloxom, Ronnie Campbell, Mark Cole, Karrie Delaney, James Edmunds, Matthew Farris, Nicholas Freitas, Hyland Fowler, Gwendolyn Gooditis, Elizabeth Guzman, Christopher Head, Daniel Helmer, David LaRock, Delores McQuinn, John McGuire, Jason Miyares, Martha Mugler, Michael Mullin, Kenneth Plum, Sam Rasoul, Mark Sickles, Suhas Subramanyam, Kathy Tran, Schuyler Van Valkenburg, Wendell Walker, Lee Ware, Vivian Watts, Michael Webert, Rodney Willett, and Tony Wilt.