Japanese Practitioners Mark 21 Years of Peaceful Resistance to the CCP's Persecution
July 27, 2020 | By Minghui correspondents in Japan
(Minghui.org) Falun Gong practitioners in Japan recently held several activities to mark 21 years of peacefully resisting the Chinese Communist Party's (CCP) persecution of the practice. 
On July 18, 2020, practitioners in Edogawa and Kumagaya held group exercises and photo exhibitions, distributed flyers at train stations, and held a candlelight vigil. Practitioners in Kansai held a vigil in front of the Chinese Consulate in Osaka on July 20.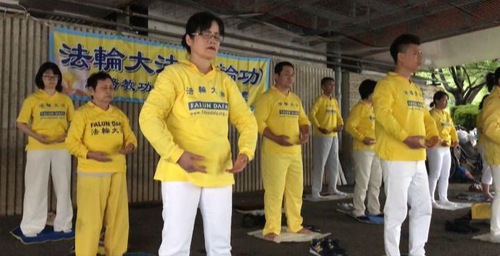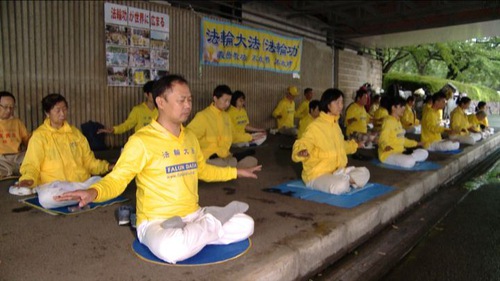 Group exercises in Edogawa City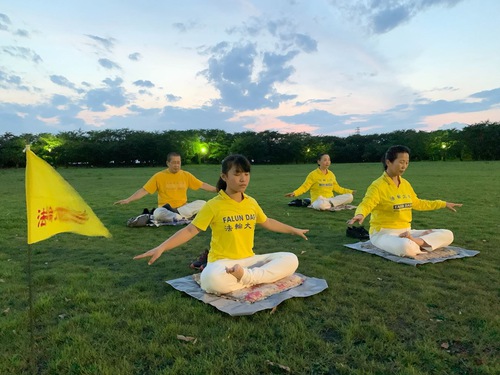 Group exercises in Kumagaya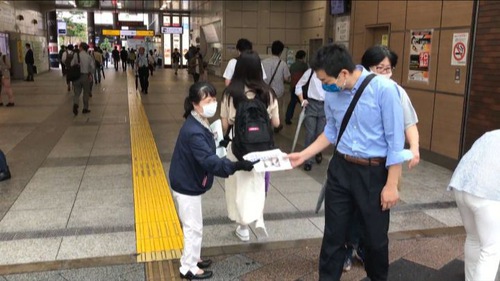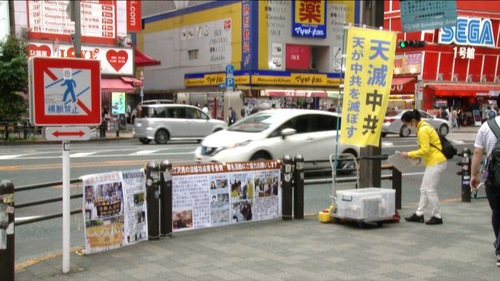 Practitioners distribute flyers at train stations.
Many people who stopped to learn more about the practice said the CCP was trampling on freedom of belief and that the persecution in China was unacceptable.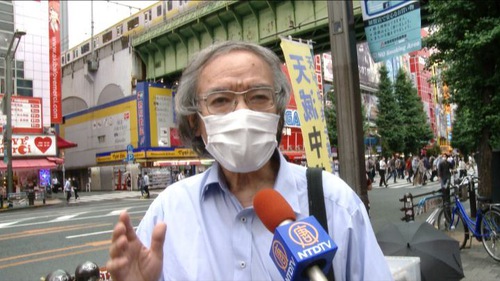 A man says the CCP's crime of organ harvesting is inhuman and must stop.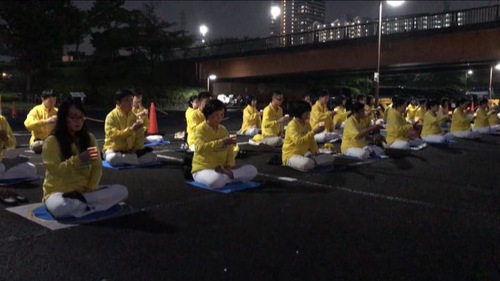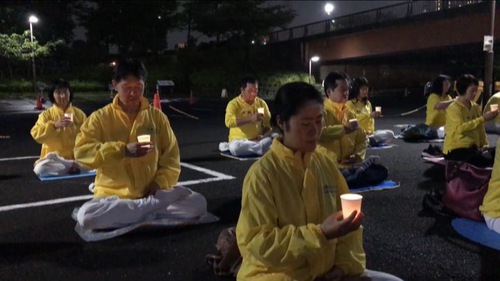 Candlelight vigil in Edogawa City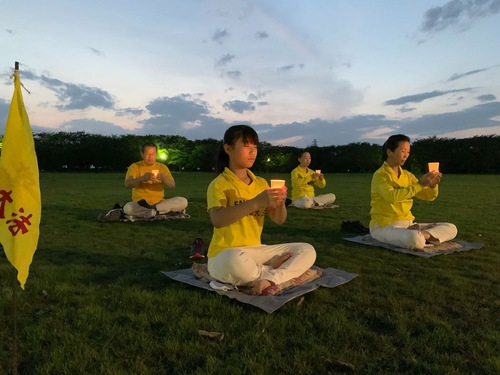 Candlelight vigil in in Kumagaya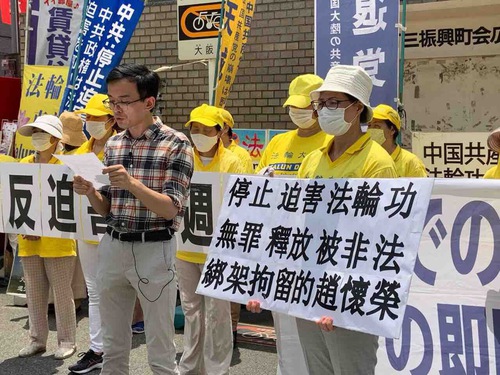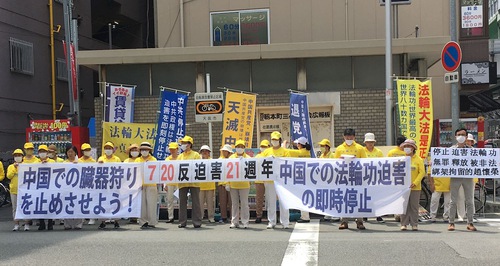 Protest in front of the Chinese Consulate in Osaka
Practitioners in Kansai have protested in front of the Chinese Consulate in Osaka on July 20 every year, rain or shine, since 1999.
A practitioner read a statement detailing the crimes of the CCP and calling on consulate employees to break away from the Party and choose brighter futures for themselves. A copy of the statement was delivered to the consulate office.
Mr. Yang Jian, a practitioner in Kansai who spoke at the rally, called for the immediate release of his mother Ms. Zhao Huairong, a practitioner in Chengde in Hebei Province, China. He said his mother had regained her health and improved relationships with her family after she started practicing Falun Gong in 1998, but she had been arrested and subjected to brainwashing sessions for refusing to give up her belief. 
On July 6, 2019, local authorities ransacked her home and confiscated her personal property. She had to leave her home to avoid further persecution. She was arrested when she returned home in November 2019 and held in Chengde Detention Center. A trial was held via a video-link by the Chengde County Court on the morning of June 16, 2020, but no verdict was announced.