San Francisco: Candlelight Vigil and Other Activities Call for an End to the Persecution of Falun Gong in China
July 24, 2020 | By a Falun Gong practitioner in San Francisco
(Minghui.org) Falun Gong practitioners in the East Bay held activities at a coastal park in San Leandro, California on July 18, 2020. They talked to people about Falun Gong, demonstrated the exercises, and raised awareness of the Chinese Communist Party's (CCP) persecution of their faith that began 21 years ago on July 20, 1999.
Many people stopped to learn about the event and signed a petition to condemn the persecution.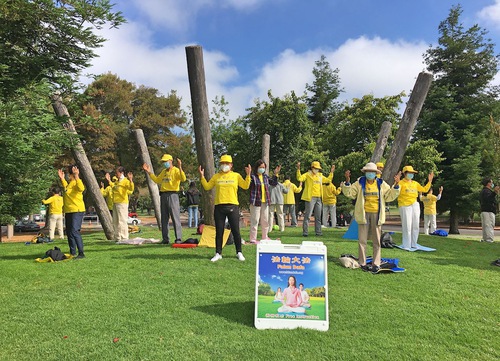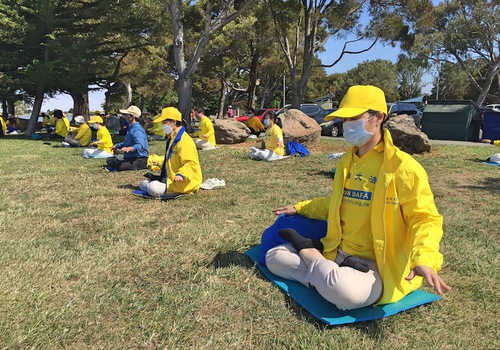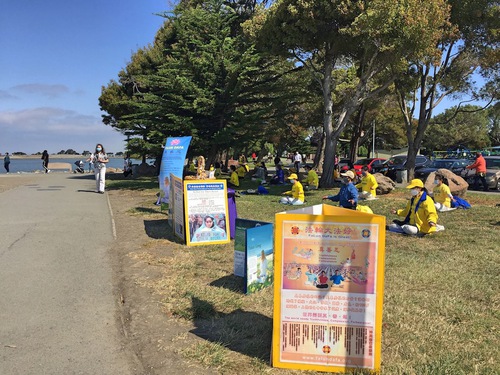 Group exercises in San Leandro coastal park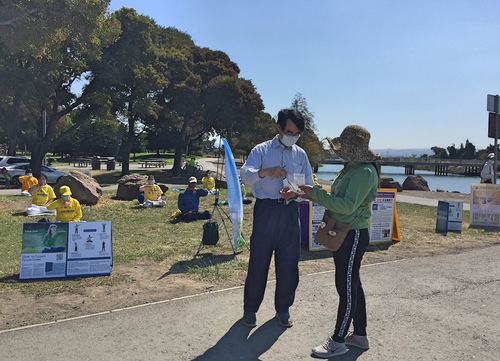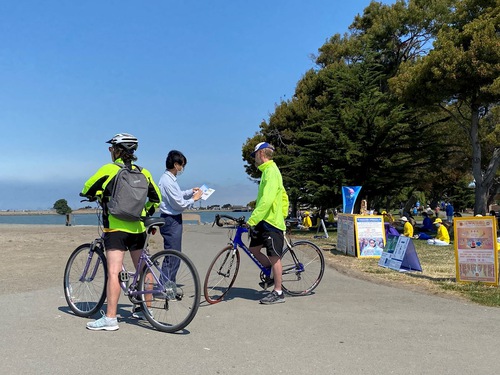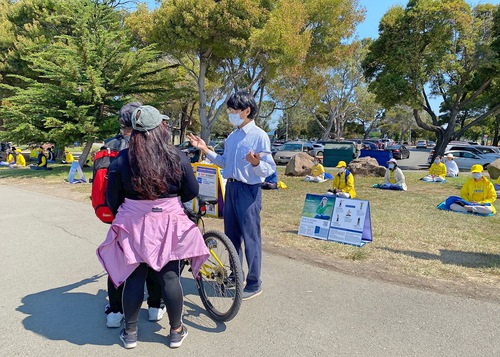 Passersby learn about Falun Gong.
A middle-aged Chinese man stopped to watch the exercise demonstration and took photos. He told practitioners that he knows Falun Gong is good.
Myrna and her husband, originally from the Philippines, were strolling through the park. She asked where they could learn the exercises, and a practitioner told her that practitioners meet in Washington Park every Saturday.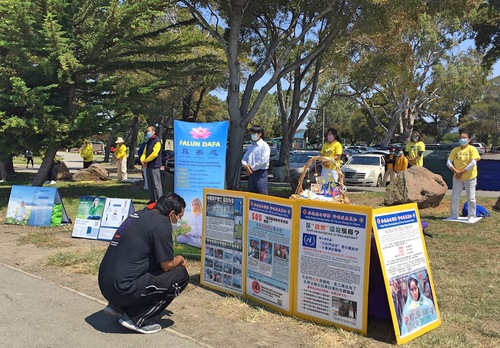 Attracted by the serene music, a young man came and asked several questions about Falun Gong. He then read the posters that described the CCP's violence and state-sanctioned live organ harvesting of Falun Gong practitioners. He said the persecution should not have occured.
Candlelight Vigil
Practitioners from the East Bay held a candlelight vigil in the evening to commemorate fellow practitioners who have died as a result of the CCP's persecution.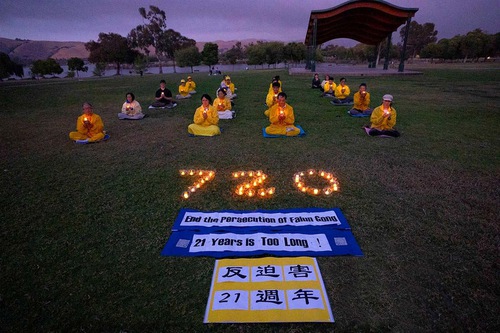 Practitioners from the East Bay hold a candlelight vigil on July 17, 2020.
"This year, the U.S. government and many Western countries are finally seeing the CCP's true nature," said practitioner Ms. Du. She said that with practitioners' persistent efforts to inform people about the persecution, more people have become aware of the CCP's nature and are speaking out against the regime.
Patrick started practicing Falun Gong in 2012 and said his health issues were resolved as a result. He hopes more people can learn about Falun Gong and call for an end to the persecution.
Relevant article in Chinese: Candlelight Vigil in San Francisco