Rally and Candlelight Vigil in Japan and Macao Raise Awareness of 21-Year-Long Persecution in China
July 24, 2020 | By Falun Gong practitioners in Japan and Macao
(Minghui.org) Falun Gong (also known as Falun Dafa) is a spiritual belief based on the principles of Truthfulness-Compassion-Forbearance. Many people have found that practicing Falun Gong improves one's health and character. Due to the spiritual practice's widespread popularity, however, the Chinese Communist Party (CCP) began to persecute Falun Gong 21 years ago, on July 20, 1999.
More than 4,500 Falun Gong practitioners are confirmed to have died as a result of the persecution since then. Countless more have been imprisoned, tortured and even subjected to state-sanctioned live organ harvesting. The actual number may be much higher due to the CCP's cover-up and censorship of the persecution.
Falun Gong practitioners across the world conduct activities around July 20 each year to peacefully protest the persecution. The following events were held in Japan and Macao.
Rally and Candlelight Vigil in Japan
Practitioners in Kumamoto held peaceful rallies in front of the Chinese Consulates in Fukuoka and Nagasaki on July 19, 2020. They held banners and read out statements to let people know of the 21-year-long persecution of Falun Gong in China.
Due to the coronavirus pandemic, large gatherings are not allowed, so practitioners in Saitama Prefecture held a small candlelight vigil to commemorate fellow practitioners who have died in the persecution.
Practitioners hold a peaceful rally in front of the Chinese Consulate in Fukuoka on July 19, 2020.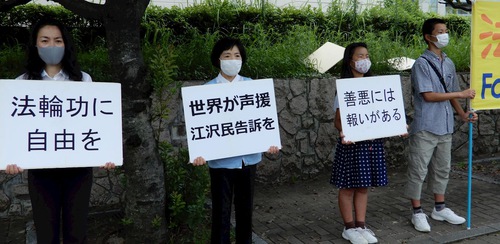 Rally in front of Chinese Consulate in Nagasaki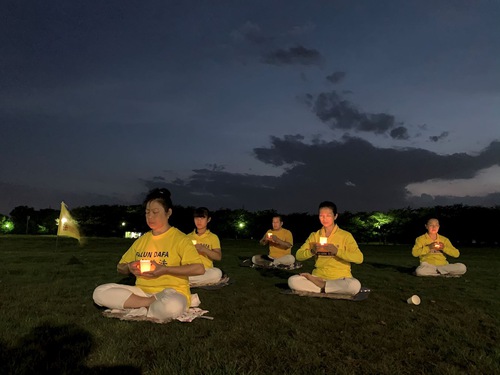 Practitioners hold a candlelight vigil in Saitama Prefecture.
Rally in Macao
Practitioners held a peaceful rally in downtown Macao on July 12, 2020, to call attention to the CCP's persecution. They held large banners and commemorated practitioners who have lost their lives in the persecution in China.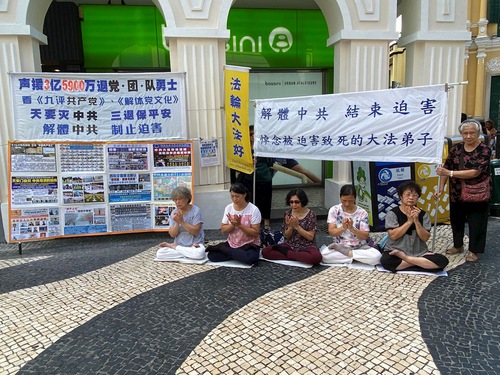 Practitioners hold a peaceful rally in Macao on July 12, 2020.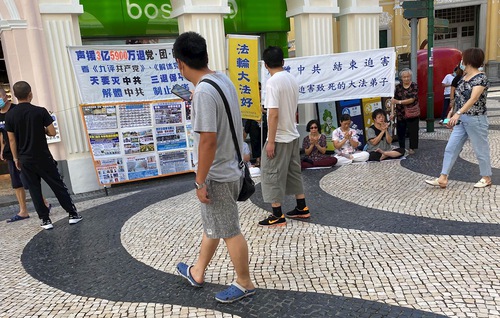 People stop to read the banners.
Two young men from China stopped and read the practitioners' information carefully. After speaking with a practitioner, they both agreed to quit their memberships in the Young Pioneers, a youth organization of the CCP.
Related article in Chinese: Rally in Macao