Heilongjiang Teacher, 72, Sentenced to Six Years for Her Faith
Dec. 22, 2020 | By a Minghui correspondent in Heilongjiang Province, China
(Minghui.org) A 72-year-old retired teacher in Daqing City, Heilongjiang Province was sentenced to a six year prison term in May 2020 for her faith in Falun Gong, an ancient spiritual and meditation discipline that has been persecuted by the Chinese communist regime since 1999.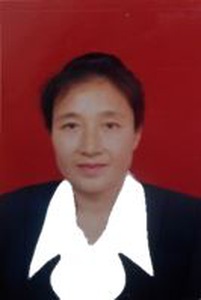 Ms. Mou Yongxia
Ms. Mou Yongxia was getting ready to board a train to visit her ailing sister in Jilin Province on March 16, 2018, when she was stopped by police at the train station's waiting room and arrested.
Ms. Mou began developed a serious digestive system condition on July 2, after she had been detained for three months. She was unable to keep food down, and had severe stomach pain and difficulty breathing. At her family's request, the Ranghulu District Court agreed to release her and put her under house arrest on July 10, 2018.
Ms. Mou was later forced to live away from home to avoid police harassment, only to be arrested in a police sweep in Harbin, a city about 100 miles from Daqing, on September 11, 2019. The police pretended to be from the property management office and deceived her into opening the door by claiming they needed to check her water pipes.
While detained at the Harbin City No. 2 Detention Center, Ms. Mou held a hunger strike to protest the persecution, and was force fed. She was also subjected to other torture and mental abuse.
Ms. Mou was transferred to the Daqing City No. 2 Detention Center on December 12, 2019. She appeared in the Ranghulu District Court in May 2020 and sentenced to a six year prison term.
This is the second time that Ms. Mou has been sentenced for her faith. She was previously detained in mental hospital for upholding her faith and sentenced to four years in 2008. She was subjected to brutal torture at the Heilongjiang Province Women's Prison and was on the verge of death.
Related reports:
Mother and Son Are Deprived of Their Right to Social Identities
Disabled Elderly Woman Detained for Two Months for Her Faith, Authorities Give Family the Runaround
Falun Gong Freed Ms. Mou Yongxia from Illnesses, Persecution Put Her Back in Danger
Harbin Railway Police Actively Persecute Falun Gong Practitioners
70-Year-Old Woman Released on Verge of Death
Related article in Chinese: