Toronto: Residents Sign Petition to Sanction Corrupt Chinese Officials
Nov. 4, 2020 | By Minghui correspondents in Toronto, Canada
(Minghui.org) Falun Gong practitioners in Toronto held a signature drive for a petition to Parliament to sanction corrupt Chinese officials and perpetrators of the persecution of Falun Gong. The aim of the petition is to ask the Canadian government to stop providing a safe haven for corrupt Chinese officials. The events were held at more than 30 busy intersections during the two weekends of October 17 and October 24.
Citing the Corruption of Foreign Public Officials Act and the Magnitsky Act, the petition named 14 Chinese officials who had committed crimes of torture, as well as harvesting organs from Falun Gong practitioners, and genocide, including Jiang Zemin, Luo Gan, Liu Jing, Zhou Yongkang, Bo Xilai, Li Lanqing, Wu Guanzheng, Li Dongsheng, Qiang Wei, Huang Jiefu, Zheng Shusen, Wang Lijun, Zhang Chaoying and Jia Chunwang.
Passersby and drivers showed their support by honking their horns or raising their thumbs. Many drivers rolled down the window and said things like, "Good Job!" "Thank you!" and "We are cheering for you!"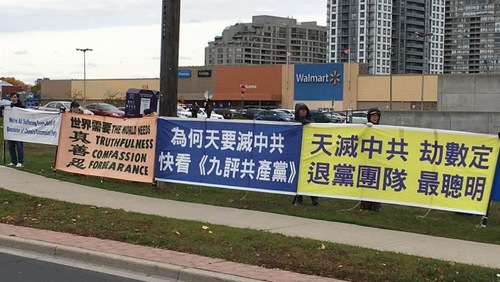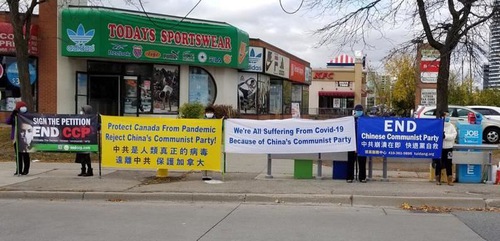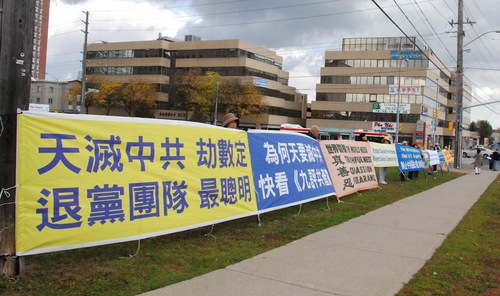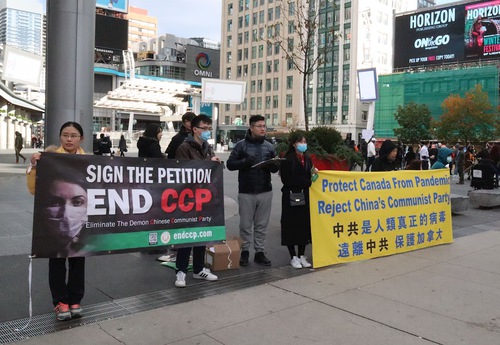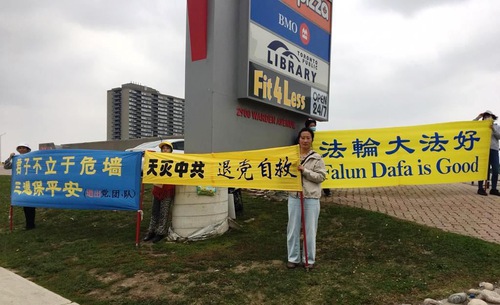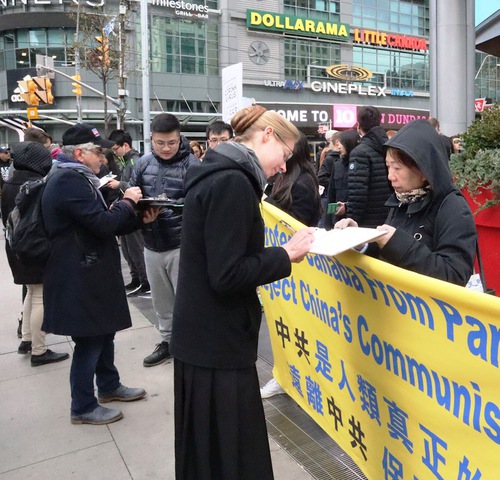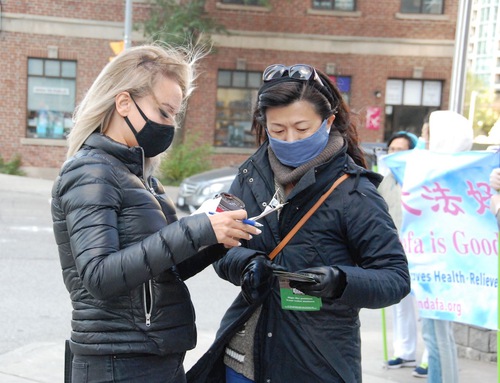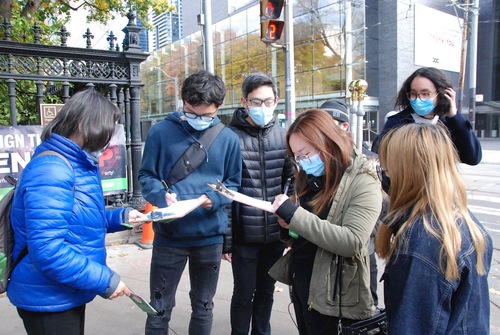 Signature drives were held at more than 30 locations in Toronto over two weekends between October 17 and 25.
Patricia, a woman in her thirties, parked her car after seeing the banners at an intersection. She walked over to sign the petition.
"I understood the meaning after saw the banners. I have been reading information about Falun Gong and I am aware that the Chinese government has been harvesting organs from Falun Gong practitioners. The communist party is very wicked. I support you," Patricia said. She took some fliers for her friends and colleagues.
Practitioners set up banners at the corner of Rutherford Road and Weston Road in Vaughan on October 25. Two police patrol cars stopped by in the afternoon. One policeman got out of the car and asked a practitioner, "Has anyone made trouble for you? If anyone harasses you, call us and we will come to protect you right away."
He told the practitioner that the event organizers could notify the police beforehand and they would arrange police to protect the activities.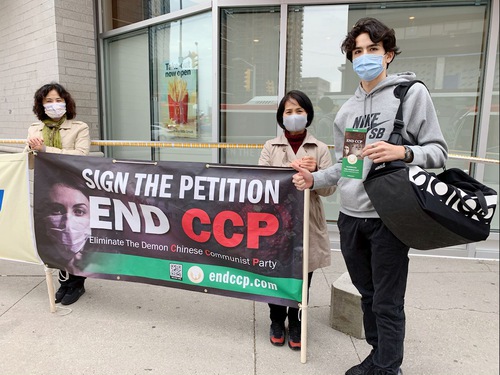 Yang Lu (right) signed the petition and said his mother is Chinese and his grandparents came to Canada years ago. "They don't like the Chinese Communist Party. My mother doesn't read or believe any news put out by the Chinese regime. I know Chinese people don't have freedom of faith because of the totalitarian government."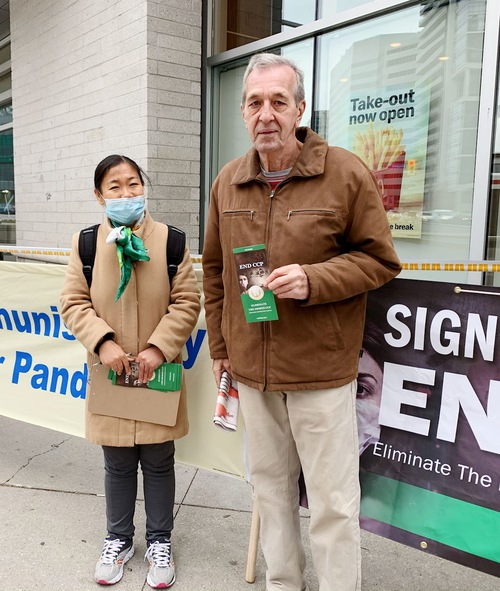 Toronto resident Mike said that he knows the Chinese Communist Party is persecuting Falun Gong, Uighur Muslims, and Tibetans. "Now they are doing the same thing again in Hong Kong, arresting people in the streets. The communist regime will collapse soon," he said.