Hanover, Germany: People Sign a Petition to Condemn the Persecution of Falun Dafa
Oct. 5, 2020 | By a Falun Dafa practitioner in Germany
(Minghui.org) Falun Dafa practitioners held truth clarification activities near the Hanover train station on September 19, 2020. They hung a large eye-catching banner and told people about the persecution of Falun Dafa in China. Many people signed the petition condemning the Chinese Communist Party's (CCP) state-sanctioned organ harvesting from living practitioners.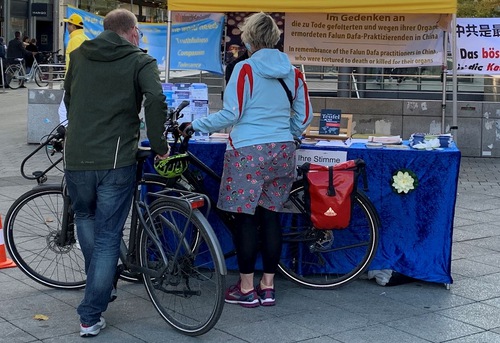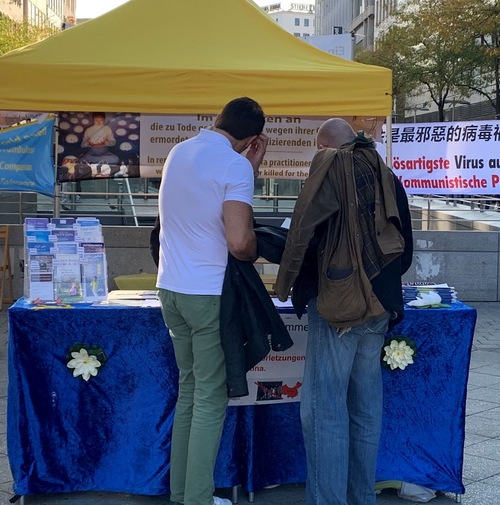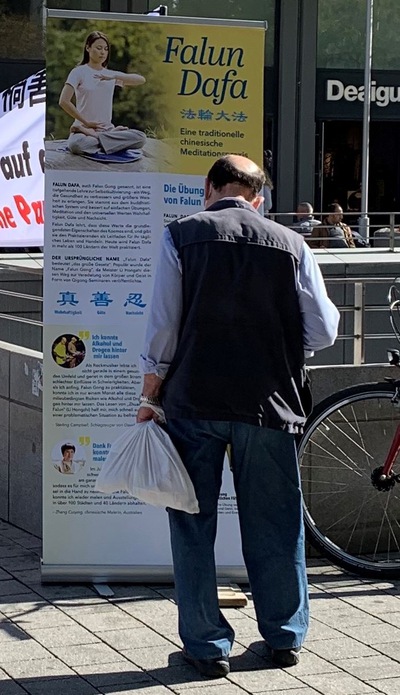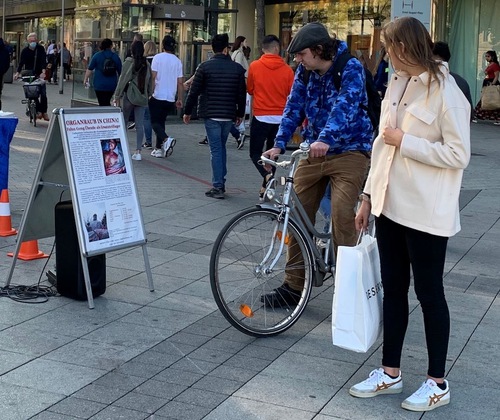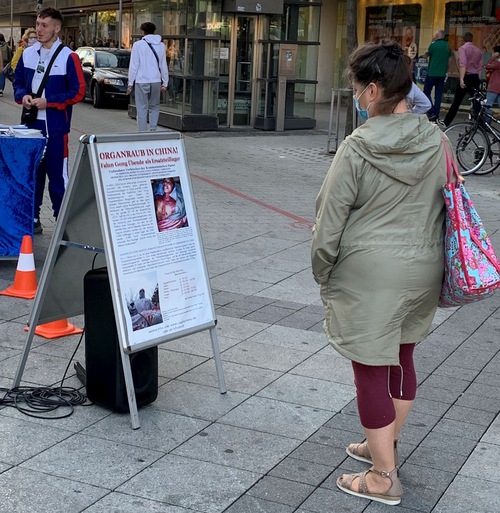 Several people stopped by the booth and spoke with practitioners.
Hanover Medical School is a world-renowned organ transplant center. After a doctor signed the petition, she took more fliers to leave at the medical school.
"I wish you all the best," she said. "I wish you the strength to do what you are doing here. This is very important."
There've been many foreigners in Hanover recently. Some of them came to the event to learn about Falun Dafa, also known as Falun Gong. The practitioners displayed fliers in ten languages. An Iranian man was pleased to get one in Farsi and said he wanted to learn Falun Gong.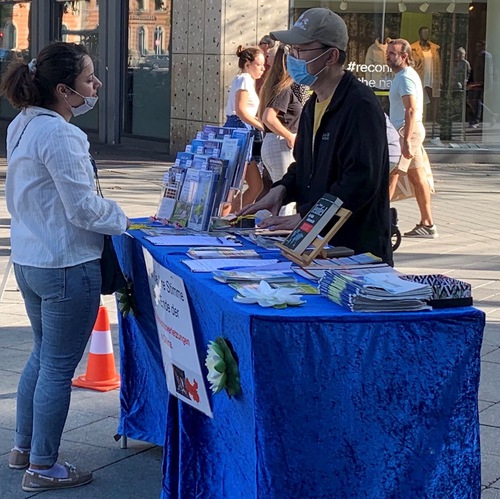 A student from Iran learns about Falun Dafa and how it is persecuted in China.
A student from Iran was concerned about the live organ harvesting. After a practitioner explained how the CCP persecutes practitioners and even takes their organs, she signed the petition.
Victoria from the Ukraine works in patient care and has lived in Germany for about 20 years. She said this was the first time she'd heard about the persecution. She thought it was unbelievable that such things could be happening in this day and age. She said Western governments should help stop the persecution.
"There would be no war if everyone followed Truthfulness, Compassion, and Forbearance," she said. She admired the practitioners' graceful movements as they demonstrated the exercises. She said she hopes her signature helps.
As soon as undergraduate student Malte Drinkschmidt saw the banners, he came over and signed the petition. He said he knew that the CCP was persecuting Falun Dafa and that anything spiritual was incompatible with the CCP's ideology. He said that the live organ harvesting was a crime.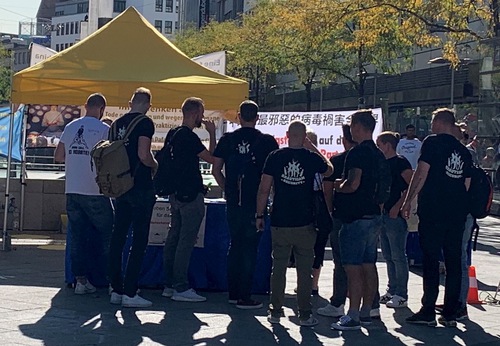 A group of young people stopped by the booth and learned about Falun Dafa.
A group of young people passed by on their way to celebrate their friend's wedding. The event organizer signed the petition and called his companions over. "Come sign this!" he said. "It is very important."