Statistical Distribution of Falun Gong Practitioners Killed in the Persecution
The statistics below were compiled as of January 12, 2020. For the full database of death cases, refer to this page.
Persecution Deaths by Province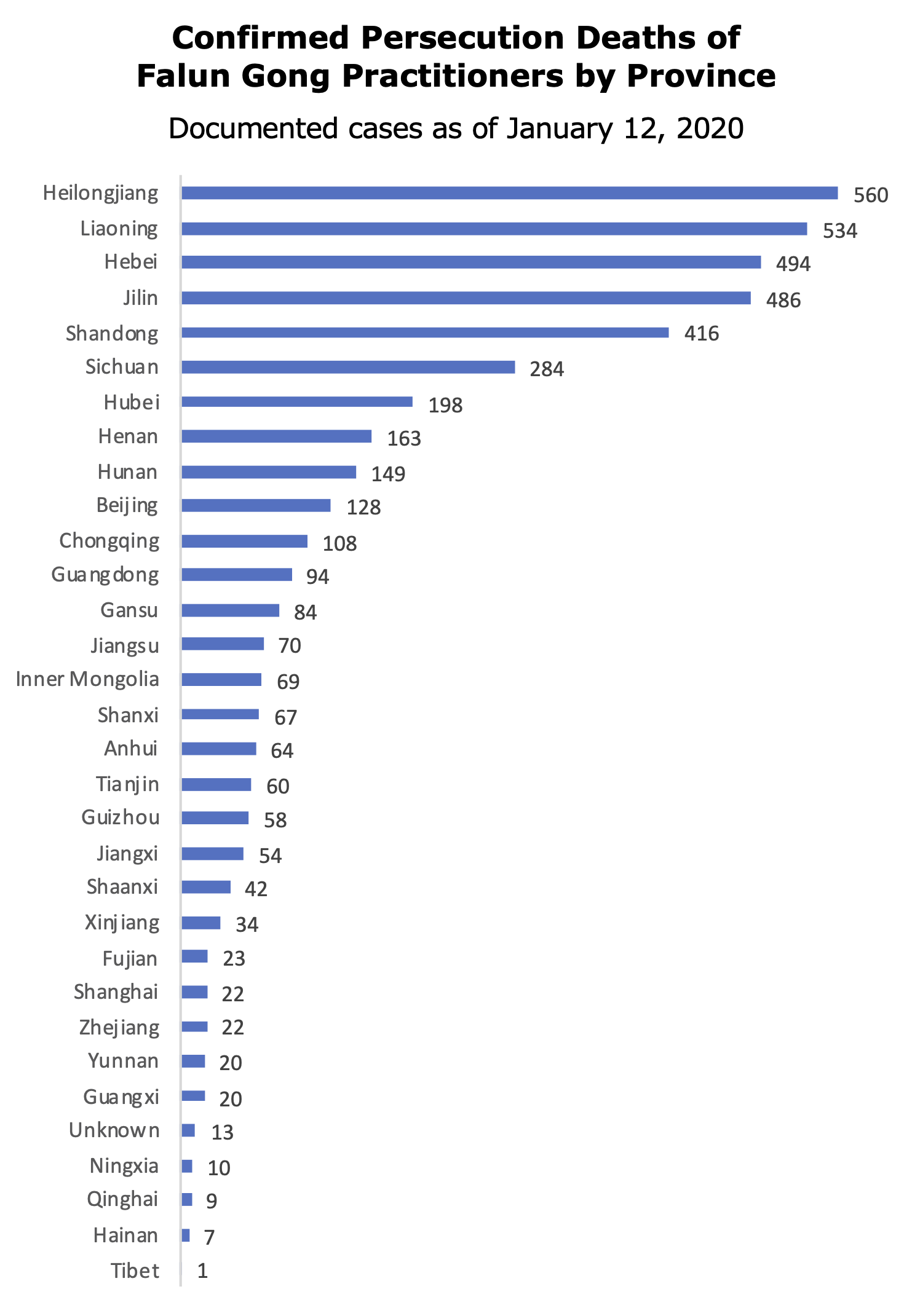 Cumulative Deaths by Year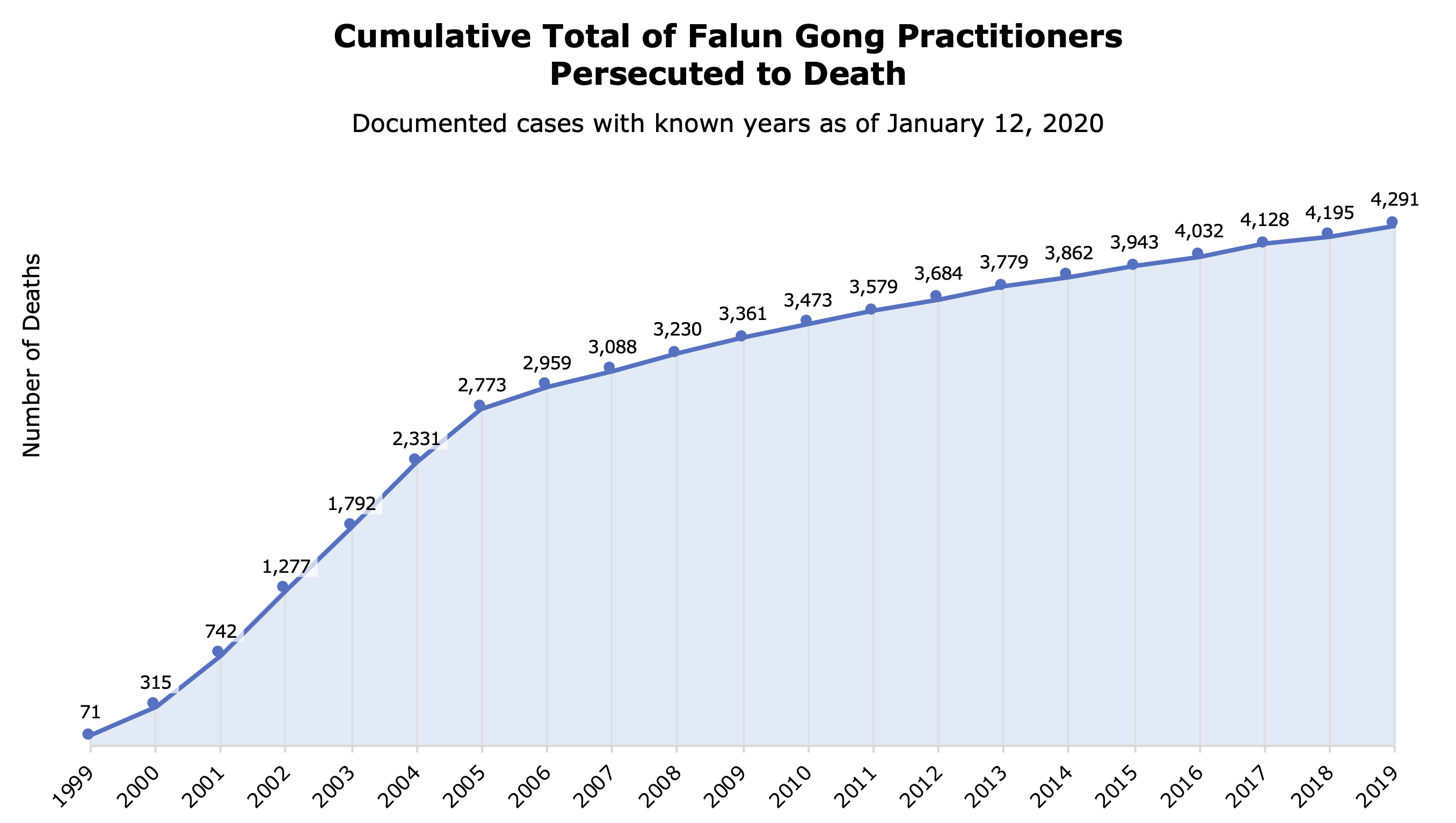 Note: The above chart includes only death cases for which the year is known. An additional 117 confirmed death cases do not have known dates.