Mass Arrest Victim Tried for Her Faith in Falun Gong
June 12, 2019 | By a Minghui correspondent in Heilongjiang Province, China
(Minghui.org) Ms. Tan Guangmei, a resident of Bin County, Heilongjiang Province, was tried for not renouncing her faith in Falun Gong on May 23, 2019. Her lawyer entered a not guilty plea for her and demanded her acquittal.
Ms. Tan, 51, also testified in her own defense. She argued that no law ever criminalizes Falun Gong in China and that she didn't do anything wrong in upholding her faith.
Falun Gong, also known as Falun Dafa, is a spiritual and meditation discipline that has been persecuted by the Chinese communist regime since 1999.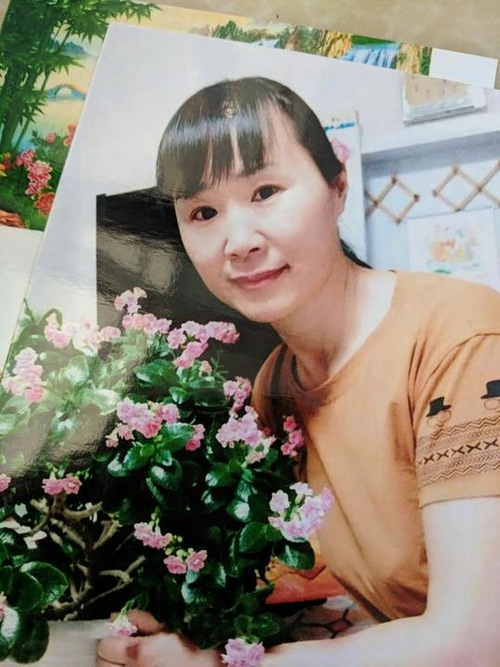 Ms. Tan Guangmei
Ms. Tan, 51, was targeted during a mass arrest of Falun Gong practitioners across Heilongjiang Province on November 9, 2018. She went on a hunger strike to protest the arbitrary detention and was force-fed.
Ms. Tan's father, 79, and mother, 75, who is blind in her left eye, rushed from Bin County to Yilan County (about 130 miles away) on May 23 to attend the hearing. They didn't know there were three other practitioners, including Ms. Meng Qinglan, Ms. Wang Yaqin and Ms. Bai Liyan, who would be tried before their daughter that day.
The three practitioners were arrested on the same day as Ms. Tan and their hearing lasted several hours, during which time Ms. Tan's parents had nowhere to sit after a long trip but the ground outside the courthouse. When they were finally allowed inside, they noted their daughter had lost weight after six months of detention.
Related reports:
Elderly Couple Devastated With Son Still Missing and Daughter Facing Trial–Both for Their Faith in Falun Gong
Families Members Devastated by Falun Gong Practitioners' Arrests
119 Falun Gong Practitioners Arrested in Two Heilongjiang Province Cities in One Day