Elderly Couple Devastated With Son Still Missing and Daughter Facing Trial–Both for Their Faith in Falun Gong
May 29, 2019 | By a Minghui correspondent in Heilongjiang Province, China
(Minghui.org) An elderly couple in Bin County, Heilongjiang Province, was dealt another blow when their daughter was arrested late last year for practicing Falun Gong. Their son has been missing since 2004 when he was arrested for distributing informational materials about Falun Gong.
Falun Gong, also known as Falun Dafa, is a spiritual discipline that has been persecuted by the Chinese communist regime since 1999.
Ms. Tan Guangmei, 51, was arrested in front of her 79-year-old father and 75-year-old mother on November 9, 2018. That same day, 118 other Falun Gong practitioners in Harbin and Daqing, two metropolitan cities in Heilongjiang Province, were also arrested for their faith.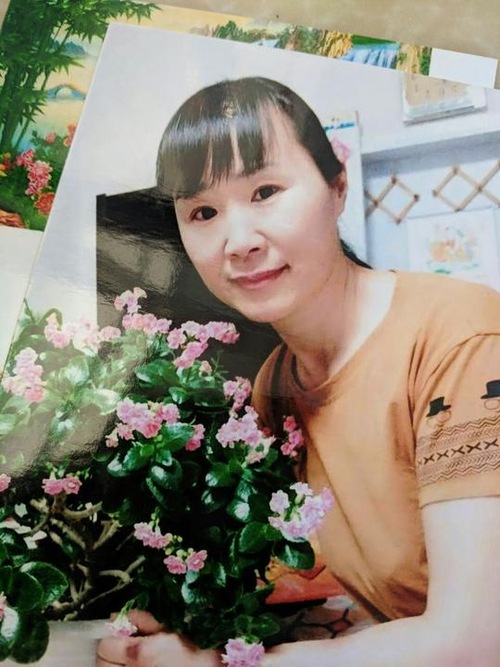 Ms. Tan Guangmei
In the seven months since Ms. Tan's arrest, her parents were frequently harassed by the police and staff members from the local residential committee. They were forced to live away from home to avoid further persecution.
Their son, Mr. Tan Guangfeng, went out to distribute Falun Gong materials on May 2, 2004. He never returned home. They learned that he was arrested but were never notified of his whereabouts.
Ms. Tan's arrest further aggravated her parents' sorrow. His elderly mother cried so hard that she lost vision in her left eye. She and her husband were informed on May 20, 2019 that their daughter was scheduled to appear in Yilan Court on May 23. They were also asked to inform their daughter's lawyer of the hearing, when it is usually the court's obligation to notify defense lawyers.
Related reports:
Families Members Devastated by Falun Gong Practitioners' Arrests
119 Falun Gong Practitioners Arrested in Two Heilongjiang Province Cities in One Day