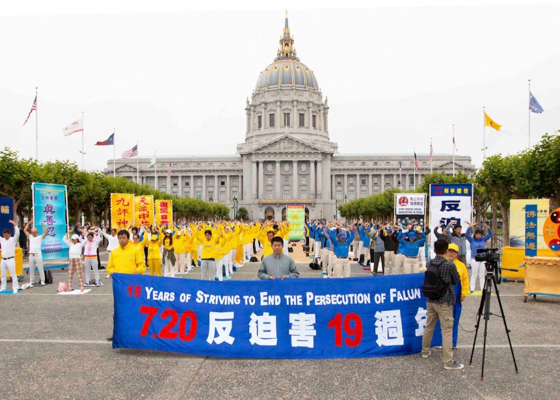 Falun Gong practitioners marched through the heart of San Francisco this weekend to raise awareness of the Chinese communist regime's 19-year persecution of this peaceful mind-body cultivation practice. Many bystanders expressed their support for Falun Gong's peaceful resistance to the brutalities taking place in China. "I hope the situation in China will change. This is a big deal; we should help more Americans know what is going on in China."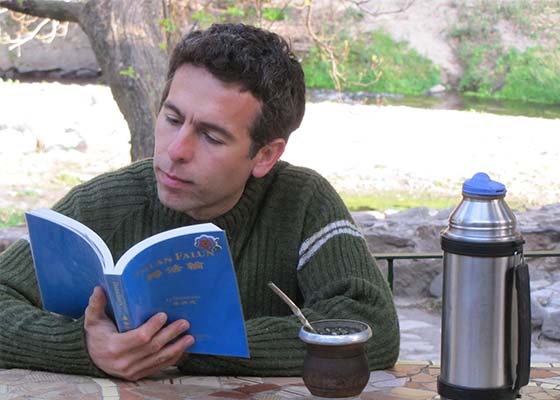 Argentinian filmmaker Ricardo Juri writes about his journey of discovering Falun Dafa while seeking spiritual answers. After attending an experience sharing conference, he was inspired to practice more diligently, improved his character, and learned to coordinate well with other practitioners. Having benefited from Dafa in every aspect of life, he eagerly shares his experience with others and positively influences them.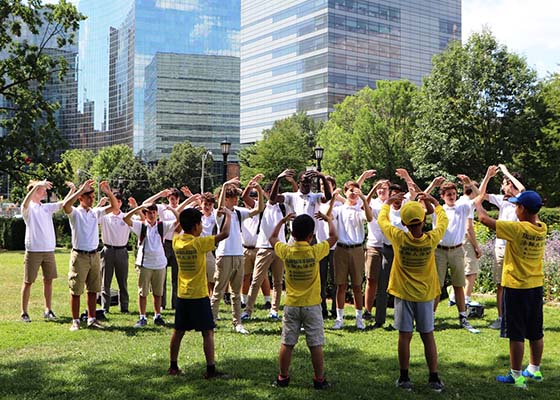 One young practitioner told the people she encountered, "We have benefited from this practice, and we believe you will benefit, too." Then she added, "I discovered that when I don't have fear or anger, more people like to hear what I have to say."
A young Chinese woman lost her mother in the persecution of Falun Gong five years ago. Now living in the US, she seeks help to rescue her father, who was recently detained in China for passing out Falun Gong fliers.
Members of the Taipei City Council and a human rights lawyers network spoke at a Falun Gong candlelight vigil, commemorating lives lost in the 19 years of persecution in China.
Croatian Falun Dafa practitioners held a booth to share the practice with the community during the "Days of Ivanec" annual festival.
~ Parades & Other Community Events ~
~ Torture of Women ~
~ People in China Awaken to the Truth ~
~ Journeys of Cultivation ~
~ Improving Oneself ~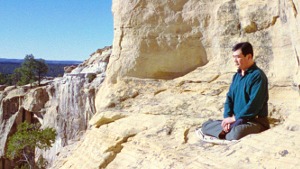 Master Li quietly watching the world from amidst the mountains after leaving New York following July 20th, 1999. (Published January 19, 2000)