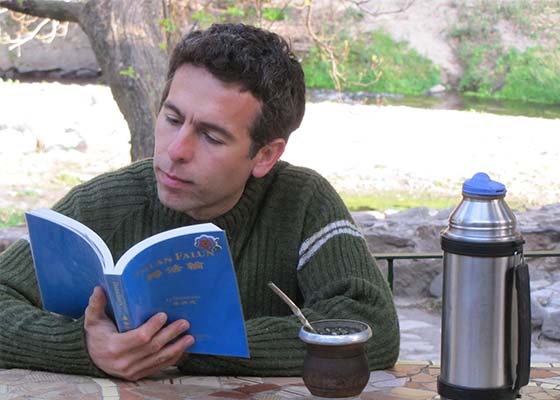 Argentinian filmmaker Ricardo Juri writes about his journey of discovering Falun Dafa while seeking spiritual answers. After attending an experience sharing conference, he was inspired to practice more diligently, improved his character, and learned to coordinate well with other practitioners. Having benefited from Dafa in every aspect of life, he eagerly shares his experience with others and positively influences them.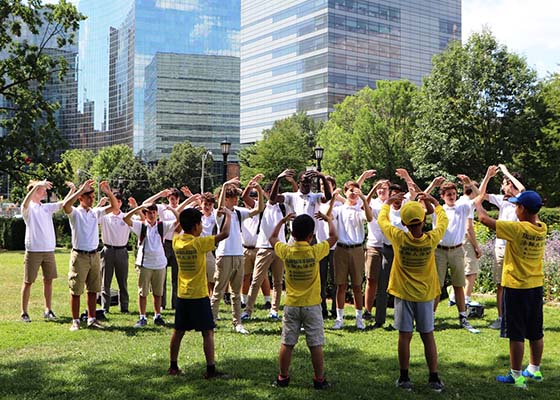 One young practitioner told the people she encountered, "We have benefited from this practice, and we believe you will benefit, too." Then she added, "I discovered that when I don't have fear or anger, more people like to hear what I have to say."
Several dozen residents in Northern California learned the Falun Dafa exercises. Many commented how it had helped them to have a purer state of mind and how serene it made them feel after a busy day at work. Others commented that they could feel the powerful energy and appreciated the spiritual aspect and the wisdom of this meditation system.
Practitioners have participated in this popular community event for the past 5 years, introducing Falun Gong and letting people know about the upcoming annual summer Falun Gong workshop. Dozens of people attend the workshop each year.
The wife of a township head was introduced to Dafa when she had lost all hope. Her recovery has stunned her family, friends, and other villagers.
A 68-year-old recalls how he first encountered Falun Dafa fifteen years ago and decided to take up the self-cultivation practice.
~ Accounts of Persecution ~
~ Improving Oneself ~
~ Journeys of Cultivation ~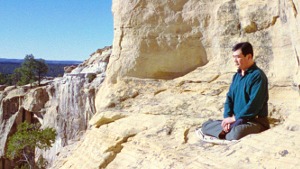 Master Li quietly watching the world from amidst the mountains after leaving New York following July 20th, 1999. (Published January 19, 2000)