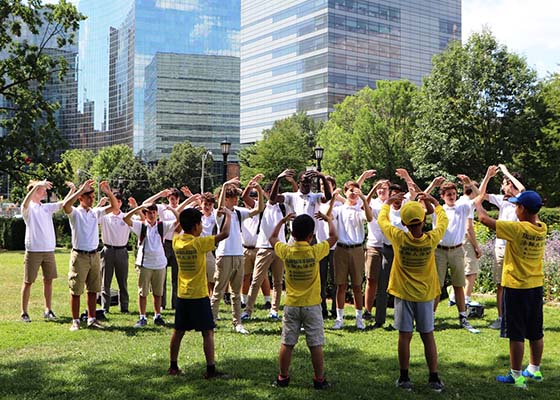 One young practitioner told the people she encountered, "We have benefited from this practice, and we believe you will benefit, too." Then she added, "I discovered that when I don't have fear or anger, more people like to hear what I have to say."
Several dozen residents in Northern California learned the Falun Dafa exercises. Many commented how it had helped them to have a purer state of mind and how serene it made them feel after a busy day at work. Others commented that they could feel the powerful energy and appreciated the spiritual aspect and the wisdom of this meditation system.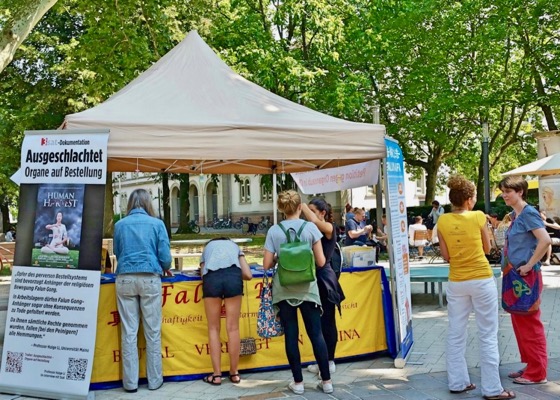 Practitioners tell the public about the Falun Gong self-improvement cultivation practice every summer at community events, local festivals, and tourist spots around the world, clarifying facts about the practice and the 19-year ongoing persecution in China. This report covers six recent events in Massachusetts and Vermont in the U.S., along with events in Germany, Sweden, Finland, and Russia.
"Throughout my life, I was looking for something that was real and that I could fully trust. I've found in Dafa what I'd been looking for."
In addition to being imprisoned and tortured over the years, Ms. Chen Jinfeng, who is now 68, was fired from her job and her pension withheld.
Two police officers stopped by and listened to the practitioners' introduction. They asked how to do the exercises and praised practitioners for their excellent work.
~ Podcasts ~
~ Experience Sharing Conferences ~
~ Accounts of Persecution ~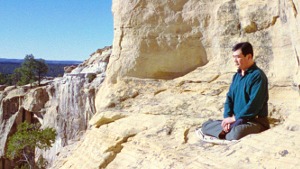 Master Li quietly watching the world from amidst the mountains after leaving New York following July 20th, 1999. (Published January 19, 2000)