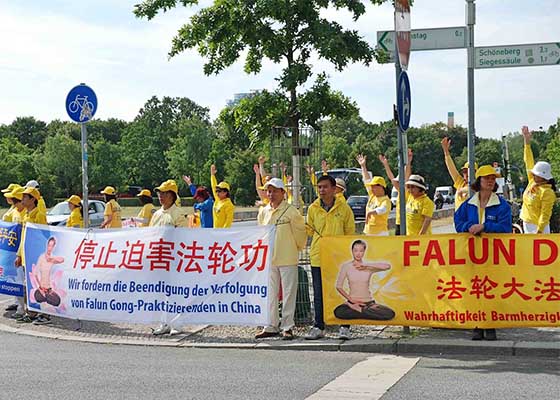 Practitioners in Germany gathered in a peaceful protest during Chinese Premier Li Keqiang's visit to Berlin on July 9. Among the demonstrators were a couple whose son had lost his life in the persecution of Falun Gong in China. "Our protests overseas have exerted a tremendous amount of pressure on [the Chinese regime]," said Ms. Zhou Lei, the spokesperson for Falun Gong in Germany.
The China Organ Harvest Research Center (COHRC) presented their most up-to-date research results at the 27th International Congress of The Transplantation Society in Madrid, Spain earlier this month. Their findings were documented in a new 341-page report, which concludes that the number of transplants continues to outpace the number of legal donations, that organs are still available "on-demand" to foreigners, and that there is still almost no oversight in the transplant system.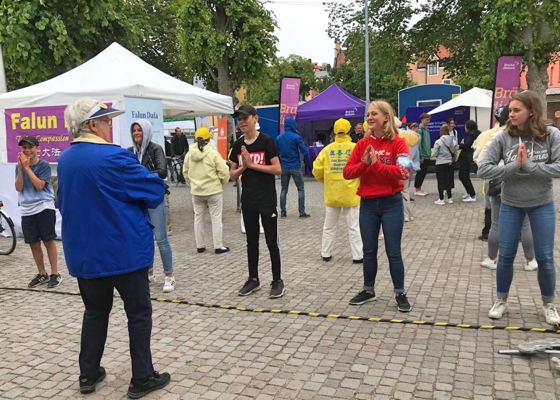 Sweden's most important political forum, Almedalen Week, or "Politician's Week", draws participants of all ages to the resort island of Gotland in July for a week of political engagement. Falun Gong practitioners had an informational tent at the festival, to introduce the practice and raise awareness of the ongoing persecution in China. Many people were interested in learning the exercises and were especially drawn to the meditative aspect of Falun Gong.
Nearly 10 communist officials from China were to present at the annual conference of the International Cultic Studies Association. However, the organizer removed their defamatory posters and instead invited Falun Gong practitioners to testify to their persecution in China for their faith.
A family remains steadfast in their belief in upholding the principles of Falun Gong and talking to people about the practice even when they are imprisoned and tortured.
A business owner who wanted to kill an employee who embezzled money from her business let go of her hatred after understanding the Falun Dafa principles.
~ Accounts of Persecution ~
~ People in China Awaken to the Truth ~
~ Clarifying the Truth ~
~ Experience Sharing Conferences ~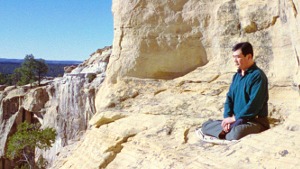 Master Li quietly watching the world from amidst the mountains after leaving New York following July 20th, 1999. (Published January 19, 2000)