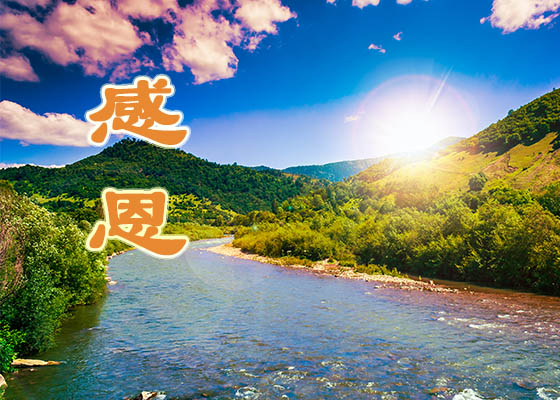 We present greetings that are among the thousands received every year since 2002, three years after the persecution of Falun Dafa began in China. They are from practitioners, family members, children of detained practitioners, and overseas practitioners. Many of them are from practitioners who are determined in their righteous belief despite the harsh persecution.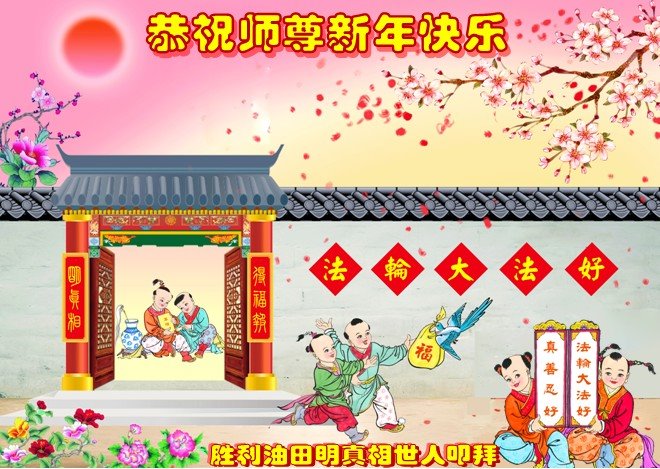 Practitioners and others around the world have a tradition of sending New Year's greetings to the founder of Falun Dafa, Master Li Hongzhi. The majority of the greetings come from Mainland China, where the persecution of Falun Dafa continues to this day. The greetings evidence the great respect and gratitude that people have for the countless positive changes Falun Dafa has brought to their lives, whether or not they are practitioners.
Coinciding with the New Year holiday, this festival is popular among residents and tourists. Local officials and spectators were grateful for the band's participation and were warmly received.
Having the job of transforming practitioners, an officer changes, and now believes in the goodness of the practice and supports Falun Gong and appreciates the kindness of practitioners.
A practitioner's son uses the Dafa principles to guide his life and business and helps him to be always kind to others.
~ Greetings ~
~ Early Days in China ~
~ Improving Oneself ~
~ Accounts of Persecution ~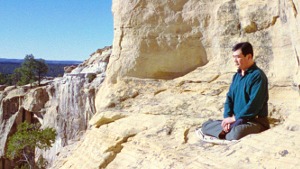 Master Li quietly watching the world from amidst the mountains after leaving New York following July 20th, 1999. (Published January 19, 2000)