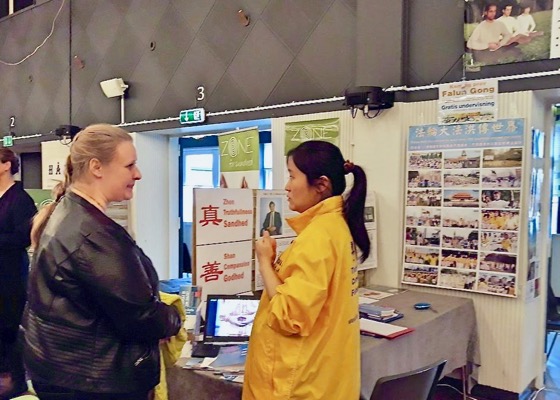 The Falun Gong booth was popular at the health expo in Køge, Denmark earlier this month. Many visitors were eager to learn the exercises and were disturbed to hear about the long-term persecution of the practice in China. One visitor shared, "I know this is what I'm looking for. The teaching is easy to understand, yet so profound."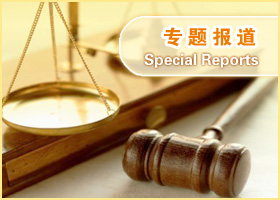 China's central propaganda department has figured largely in the persecution of Falun Gong. Thousands of newspapers, TV and radio stations throughout China have been used to demonize Falun Gong and incite public hatred for nearly two decades. Yet many of the officials involved have met with ill fates, which some would say illustrates the traditional belief that we reap what we sow.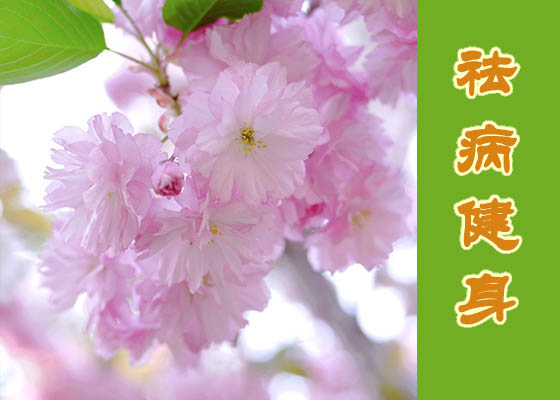 Despite the defamatory propaganda and intense pressure over the past 19 years, Falun Gong practitioners know that the practice is responsible for turning their lives around and that nothing—not even detention or brainwashing—could make them give up their faith.
A woman who experienced a remarkable health turnaround because of Falun Gong lost her life for courageously upholding her belief.
A practitioner recovers from shingles after strengthening her faith in Master and Falun Dafa, doing the exercises diligently, and studying the Fa teachings.
The story of a 76-year-old practitioner who clarifies the facts to people every day in her community, and at markets in rural areas, urban morning markets, construction sites, and bus stations.
~ Accounts of Persecution ~
~ Improving Oneself ~
~ Journeys of Cultivation ~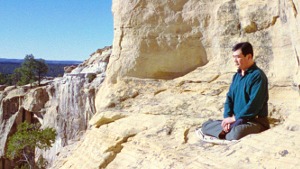 Master Li quietly watching the world from amidst the mountains after leaving New York following July 20th, 1999. (Published January 19, 2000)