Minghui Report: The Fates of Chinese Propaganda Officials in the Persecution of Falun Gong
(Minghui.org) The Chinese folk rhyme below aptly describes the role of the Publicity Department of the Communist Party of China (CCPPD) in promoting the party's ideology:
I am a dog of the CCPstanding watch at the Party's gateI bite whomever the Party tells me toand bite as many times as I am told
The CCPPD is not part of the central government, but it is given the power to enforce media censorship and control in China. It has branches at every level of the government, directly controlling the licensing of media outlets and issuing instructions to the media on what is to be published or broadcast.
Ever since former Communist Party leader Jiang Zemin launched the persecution of Falun Gong in July 1999, the CCPPD has been working in overdrive to demonize the spiritual practice based on the principles of Truthfulness-Compassion-Forbearance. It directed more than 2,000 newspapers and hundreds of state-owned TV and radio stations to broadcast lies about Falun Gong. More than 300,000 articles slandering Falun Gong were published in the first six months of the persecution.
In the meantime, the CCPPD has exported misinformation about Falun Gong via Xinhua News (the Party's official press agency) and Party-controlled media outside of China.
Falun Gong practitioners all around the world have been working hard to debunk the lies about their faith. They also make every effort to try to stop propaganda officials from carrying out the persecution policies. While some have stopped participating in the persecution, others continue to spread hate propaganda.
According to the latest information compiled by Minghui.org, 97 people working in propaganda departments at various levels of the Chinese government have been confirmed to have been prosecuted, died of unnatural causes, or suffered illnesses or injuries between 2001 and 2017.
Traditional Chinese culture holds that good is rewarded while evil is punished. It is our sincere hope that this report will help to persuade Chinese propaganda officials from continuing to carry out the persecution of Falun Gong practitioners.
Former 610 Office Chief and Vice Minister of Public Security Imprisoned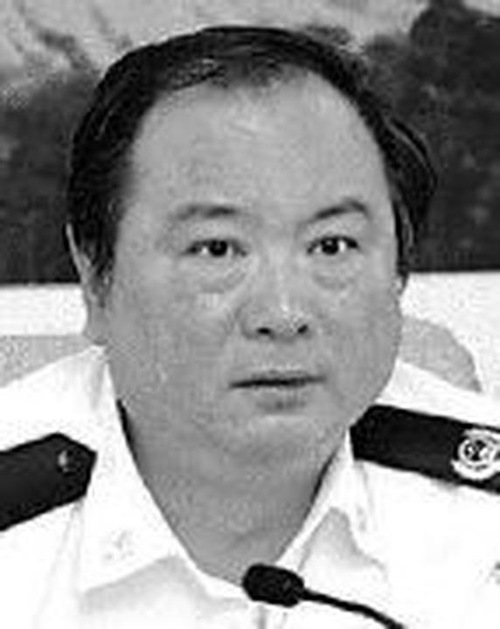 Li Dongsheng
Li Dongsheng took the post of deputy head of the State Administration of Press, Publication, Radio, Film and Television in July 2000. He facilitated many propaganda pieces attacking Falun Gong and was promoted to deputy director of the CCP's Propaganda Department in May 2002. He was involved in staging and directing the Tiananmen self-immolation hoax in 2001, which has been the most influential propaganda piece used to incite hatred against Falun Gong.
Li continued to promote propaganda against Falun Gong and was later promoted to Vice Minister of Public Security. He also headed the "610 Office," an agency under the central Communist Party leadership created specifically to carry out the suppression of Falun Gong. He oversaw the nationwide campaign and continued to be in charge of the publication of national anti-Falun Gong propaganda.
Li was sentenced to 15 years in prison and had 1 million yuan in personal assets confiscated on January 12, 2016.
Former Head of Cyberspace Administration Disciplined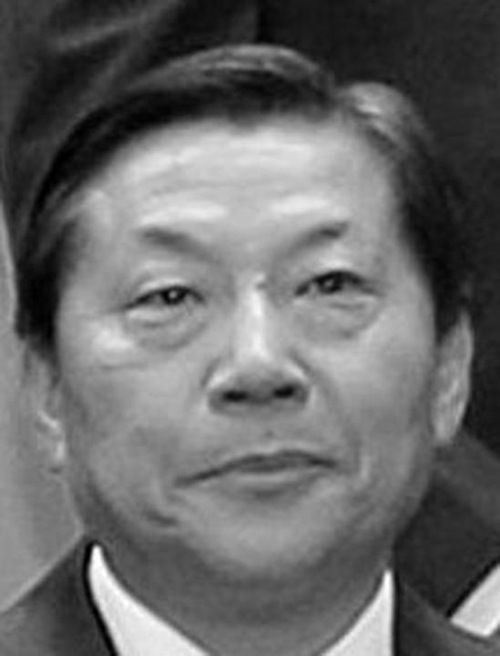 Lu Wei
Former internet czar Lu Wei was placed under investigation for "suspected serious violations of discipline" on November 21, 2017.
Lu started his career as a journalist and rose quickly through the ranks at the state-run Xinhua News Agency in the late 1990s. Between January 2000 and October 2003, Xinhua published more than 520 defamatory articles against Falun Gong. During Lu's tenure as Xinhua's vice president starting in October 2001, the publication of such articles increased significantly. Between January and March of 2002, the news agency published more than a dozen propaganda articles each month attacking Falun Gong.
In addition to his involvement in the above-mentioned Tiananmen self-immolation hoax, Lu was also behind several other influential propaganda pieces depicting practitioners as killers. These campaigns misled a large number of people to antagonize Falun Gong and escalated the persecution to an unprecedented level.
Lu was later promoted to the deputy mayor of Beijing before he became deputy head of the Central Propaganda Department and director of the internet administration. He was the leading figure behind China's "great firewall," which strictly censors information unfavorable to the Communist regime.
According to the Freedom House "Freedom on the Net 2017" report, "China was the world's worse abuser of internet freedom for the third year in a row."
In another Freedom House study on religious freedom published in February 2017, "many Falun Gong practitioners have been jailed for posting messages about the spiritual group or human rights abuses on WeChat or QQ, accessing banned websites, and possessing VPN technology."
Please see Appendix 1 for a selection of cases of Chinese propaganda officials prosecuted, fired, or demoted.
Deputy Head of CCTV News Commentary Department Dies of Cancer
Chen Meng was one of the producers of the Tiananmen self-immolation hoax. He was also in charge of the CCTV program "Oriental Horizon." While overseas, he admitted that the spectacle was staged and said, "I'd fake stories for anyone who paid me."
He developed stomach cancer and liver cancer in early 2008 and died on December 23, 2008, after nine months of suffering. He was 47.
Municipal Propaganda Official Dies in Car Crash
Shi Guiping was head of the Fengcheng City Propaganda Department in Liaoning Province. She went on TV to slander Falun Gong. When the city held brainwashing sessions, she gave talks to defame Falun Gong. One day in April 2001, she was hit by a car on her way to the local brainwashing center and died soon afterward. She was only 32.
Please see Appendix 2 for other deaths of Chinese propaganda officials.
Newspaper Chief Suffers from Lung Cancer
Liang Guobiao wrote a large number of articles defaming Falun Gong when he was the head of the Zhaoqing City Propaganda Department in Guangdong Province. He became head of Yangcheng Evening News in 2002 and continued to publish anti-Falun Gong articles in his paper.
His wife and daughter, who both practice Falun Gong, urged him to stop following the persecution policy. He refused to listen and often beat them. He later divorced his wife and married his mistress. He told others that Falun Gong ruined his first marriage.
It is now learned that he has been diagnosed with lung cancer.
Please see Appendix 3 for more cases of Chinese propaganda officials suffering from illnesses or injuries.
Appendix 1: Cases of Propaganda Officials Prosecuted
Appendix 2: Cases of Propaganda Officials' Deaths
Appendix 3: Cases of Propaganda Officials Suffering Illness or Injury
Download full list of 97 Chinese propaganda officials who met with ill fates