Hebei Woman Serving Second Four-Year Term for Her Faith, Denied Family Visits
April 21, 2017 | By a Minghui correspondent in Hebei Province
(Minghui.org) A woman serving her second 4-year prison term for refusing to renounce Falun Gong had been denied family visits since her incarceration. Prison officials only recently agreed to allow Ms. Chai Junxia's family to see her on May 11, 2017.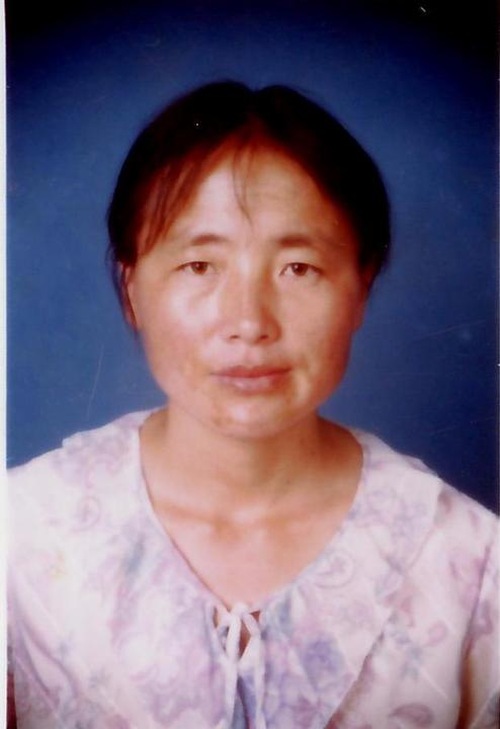 Ms. Chai Junxia
Ms. Chai, a resident of Tangshan City, Hebei Province, was arrested on December 14, 2015, months after she filed a criminal complaint against former Chinese leader Jiang Zemin for ordering the persecution of Falun Gong that resulted in her first four-year imprisonment.
Ms. Chai's latest arrest was followed by a new four-year term. She filed an appeal after the verdict was issued in June 2016, but Tangshan City Intermediate Court upheld her conviction without conducting any investigation or holding an open hearing as requested.
The local detention center allowed Ms. Chai's family to visit her on January 14, 2017, and that was the last time they saw her.
Ms. Chai's family grew suspicious when no updates were provided to them since the January visit. They asked around and learned that she was transferred to Hebei Province Women's Prison two days after their visit.
Her family called the prison but was told that there was no such person detained there. They then turned to Judge Zhang Ruijun, who had sentenced Ms. Chai. Zhang said he didn't know where Ms. Chai was sent, as his only job was only to issue a verdict.
The family tried the prison again and eventually found out that Ms. Chai is being held in Division 13, a place used specifically to hold and torture imprisoned Falun Gong practitioners.
The guards in Division 13 claimed that newly admitted prisoners have no visitation rights during the first two months of their imprisonment. Ms. Chai's family called again two months later but was told to wait one more month.
When the family called three months into her imprisonment, the guards still refused to grant them visitation right away. They told the family to come on May 11.
Background
In 1999, Jiang Zemin, as head of the Chinese Communist Party, overrode other Politburo standing committee members and launched the violent suppression of Falun Gong.
The persecution has led to the deaths of many Falun Gong practitioners over the past 17 years. More have been tortured for their belief and even killed for their organs. Jiang Zemin is directly responsible for the inception and continuation of the brutal persecution.
Under his personal direction, the Chinese Communist Party established an extralegal security organ, the "610 Office," on June 10, 1999. The organization overrides police forces and the judicial system in carrying out Jiang's directive regarding Falun Gong: to ruin their reputations, cut off their financial resources, and destroy them physically.
Chinese law allows for citizens to be plaintiffs in criminal cases, and many practitioners are now exercising that right to file criminal complaints against the former dictator.
Related Reports:Hebei Woman Denied Proper Medical Attention Despite Worrisome SymptomsMs. Chai Junxia Arrested for Filing a Criminal Complaint Against Jiang Zemin