Canadian Citizen Remains Detained, Mother's Complaint Rejected Again
October 18, 2017 | By a Minghui correspondent
(Minghui.org) The mother of a Canadian woman detained for her faith tried for a second time to file a complaint against the Beijing Public Security Bureau for ordering the arrest and torture of her daughter.
The Beijing Supreme People's Procuratorate again declined to accept the document, just as it did three and a half months ago, when the mother first tried to file the complaint.
Daughter Arrested for Refusing to Renounce Falun Gong
Ms. Sun Qian, 51, founder of Beijing Leadman Biochemistry Co., Ltd, became a Canadian citizen in 2007. She had a hugely successful career and placed on China's Hurun Report of wealthy individuals in both 2012 and 2016. Her net worth is valued at $3.5 billion.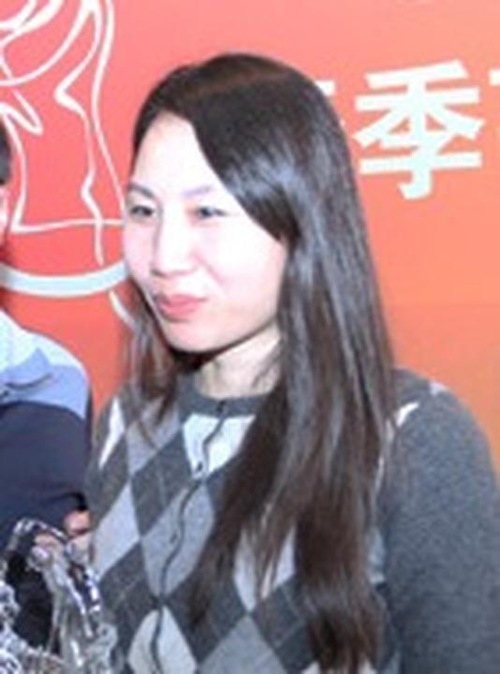 Ms. Sun Qian
Due to stress at work, she suffered from heart palpitations, liver problems, and depression. She tried many treatments, but nothing helped. However, her symptoms went away after she started practicing Falun Gong, also known as Falun Dafa, in 2014.
Ms. Sun was arrested at her home in Beijing on the morning of February 19, 2017. The police ransacked her home and took her to the Chaoyang District Police Bureau. They handcuffed her to an "iron chair" that kept her immobile.
On May 5, several police officers came in and cursed Falun Gong and Falun Gong practitioners in front of her. When she said "Falun Dafa is good," one officer pushed her down, while another pepper sprayed her eyes and face. Several other officers beat and kicked her.
Ms. Sun couldn't move. They carried her to the second floor, where they handcuffed and shackled her and continued pepper spraying her until her skin was red and her face was swollen. She was on the verge of death. The odor was so bad that the police had to open the window.
In the following days, guards at the detention center used a device to bind her hands together without chains. She had to wear the device all the time—while she ate, slept, walked, or went to the restroom—for 13 days. She was not allowed to change her clothes during that time.
It was not until May 18, when officials from the Canadian Embassy went to see her, that the guards removed the device. Her attorney was not allowed to meet with her during this time.
Two Complaints Rejected in Less Than Four Months
Ms. Sun's mother tried to file a complaint against the Beijing Public Security Bureau on May 31, but the Beijing Supreme People's Procuratorate declined to register the case.
She tried a second time, on September 11, again to no avail. Her attorney talked to officials and briefly recounted what Ms. Sun had endured. The receptionist said they were not responsible for handling such cases and told the attorney to try the Discipline and Inspection Committee.
The attorney insisted that the procuratorate should handle the case. Finally, the procuratorate rejected the case, so the attorney had to appeal to the Beijing Inspection Committee, which also rejected the complaint.
Attorney Accuses Police of Violating the Law
The attorney accused the Beijing police of charging Ms. Sun without sound legal basis, of violating detainees' human rights, and of torturing inmates. He demanded that they cease and desist and honor two requests:
First, immediately stop persecuting Ms. Sun and all other Falun Gong practitioners, as there was no legal basis for the persecution in the first place. He demanded that the authorities investigate the officials who mistreated Ms. Sun and all other Falun Gong practitioners.
Second, immediately stop abusing Ms. Sun and other detained Falun Gong practitioners, because law enforcement and guards are responsible for protecting detainees' human rights and ensuring their safety while in custody.
The lawyer further elaborated on the two requests.
Misuse of the Law
Ms. Sun was charged with violating Article 300 of the Criminal Law–using a cult organization to undermine enforcement of the law.
Since the People's Congress (China's legislative body) has never enacted a law deeming Falun Gong a "cult," former Chinese dictator Jiang Zemin directed the Supreme People's Court and the Supreme People's Procuratorate to issue a statutory interpretation of Article 300 in November 1999, which required that anyone practicing or promoting Falun Gong be prosecuted to the fullest extent possible.
A new statutory interpretation that replaced the 1999 version took effect on February 1, 2017. The new interpretation made no mention of Falun Gong and emphasized that any indictment against anyone engaging in a cult must be based on solid legal grounds. Since no law in China labels Falun Gong a cult, the indictment against Ms. Sun lacks legal basis.
Based on these facts, the lawyer argued that the Beijing police disregarded citizens' legal rights and indicted them without due cause, which violates the law and is an abuse of power.
Abuse of Detainees
According to Article 248 of the Criminal Law, police and guards are tasked with ensuring the personal safety, health, and dignity of detainees in their custody, including Falun Gong practitioners such as Ms. Sun.
Ms. Sun was mistreated and tortured in the Beijing No. 1 Detention Center for being a Falun Gong practitioner. The police therefore committed a crime and should be sanctioned for mistreating detainees.
The lawyer called for an investigation into the torture of Ms. Sun and for those who participated to be held responsible.
The lawyer further argued that, as a Canadian citizen, Ms. Sun's personal freedom was restricted in China, where her basic human rights should have been guaranteed. Instead, she was beaten and otherwise tortured. The lawyer asserted that the police officers who tortured her should be brought to justice.
Family Calls for Continued Support from Canadian Government
Officials from the Canadian Embassy met with Ms. Sun in the detention center. They demanded that the police department investigate how and by whom she had been tortured.
Ms. Sun's family also saw her in the detention center. The officers there tried to explain away Ms. Sun's complaints and suffering. Her family refused to accept their explanations and demanded the release of surveillance footage for the time Ms. Sun was tortured. Detention center officials refused to hand them over, claiming that they had already conducted their own investigation. The attorney later confirmed with Ms. Sun that, to her knowledge, no such investigation was ever carried out.
Ms. Sun's family is calling on the Canadian government for help, as her belief in Falun Gong is legal in both Canada and China.
Related Articles:
Canadian Business Woman Mistreated in Beijing Detention Center, Lawyer Denied
Canadian Citizen Working in China to Face Indictment for Her Faith
Canadian MPs Seek to Press China for Release of Canadian Falun Gong Practitioner