Posters Appear in China Supporting Lawsuits Against Jiang Zemin
January 24, 2016 | By Minghui correspondents in China
(Minghui.org) Seventeen years ago Chinese leader Jiang Zemin began the suppression of Falun Gong, which left tens of millions of innocent Falun Gong practitioners, along with their family members, in chill and gloom.
At least 3,900 practitioners have lost their lives due to being tortured while in police custody, according to information published on the Minghui website. Many more have been detained, imprisoned, tortured, subjected to forced labor, or even become victims of forced organ harvesting.
Zhou Yongkang and a number of other key perpetrators from Jiang's regime who participated in the persecution, have been taken down in the recent years, with various charges. For Jiang himself, more than 200,000 criminal complaints have been filed since May of last year, calling for holding him responsible for the crimes.
As 2016 begins, posters are being seen in China that support the lawsuits. The posters have appeared in Hebei Province, Heilongjiang Province, Shandong Province, Liaoning Province, Jilin Province, Hubei Province, Guangdong Province, Inner Mongolia, and Beijing.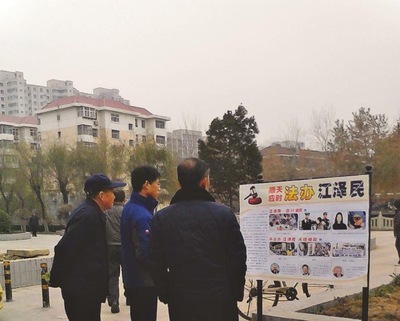 Pedestrians look at a poster in Shijiazhuang City, Hebei Province.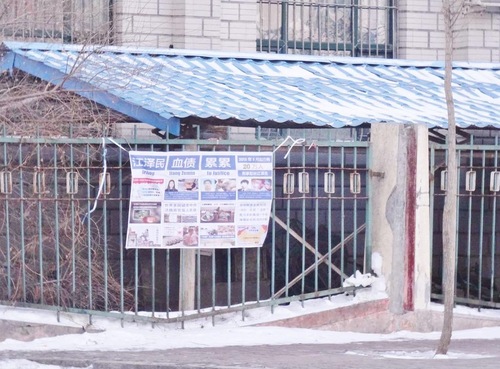 A poster in Jiamusi City, Heilongjiang Province.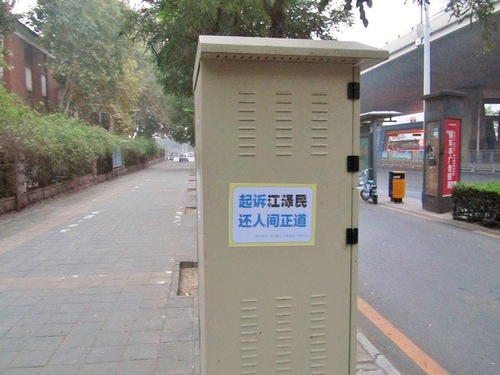 A poster in Jinan City, Shandong Province, calling for Jiang Zemin to be prosecuted.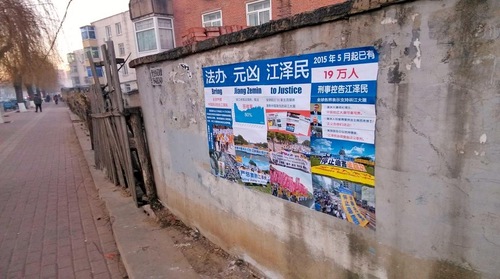 A poster in Huludao City, Liaoning Province, with a title of, "Bring Jiang to Justice."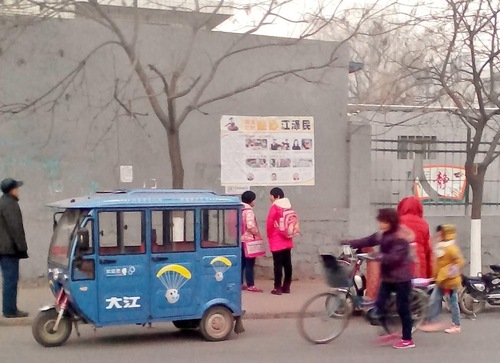 A poster in Tangshan City, Hebei Province.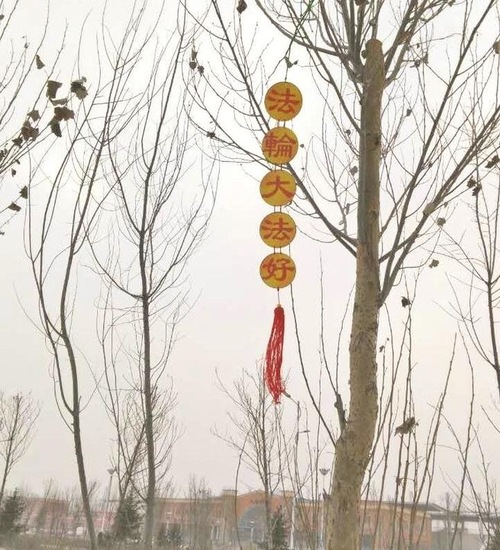 A banner in Changchun City, Jilin Province, with words "Falun Dafa is Good."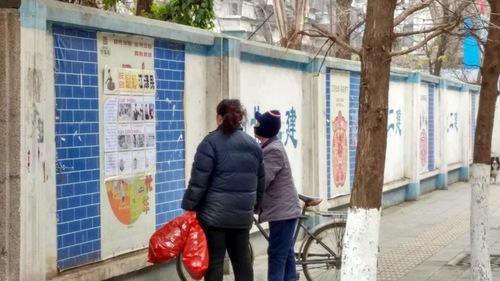 Two passersby read a poster in Wuhan City, Hubei Province.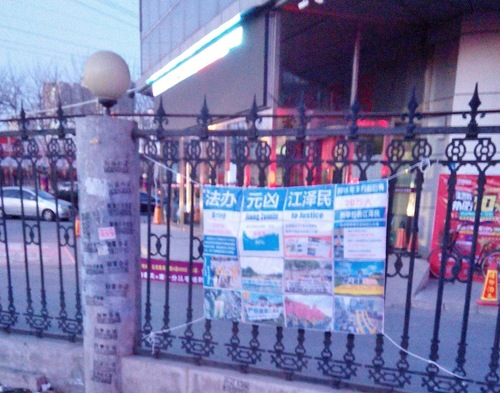 A poster in Beijing.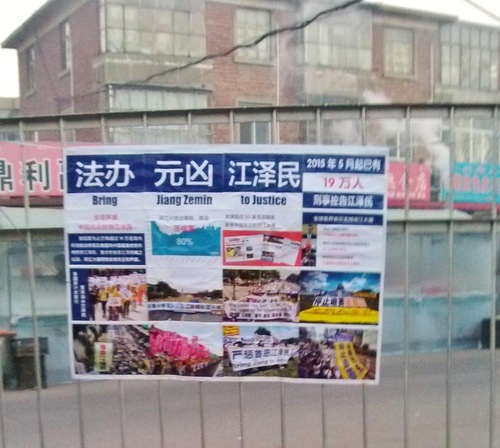 A poster in a residential area of Inner Mongolia.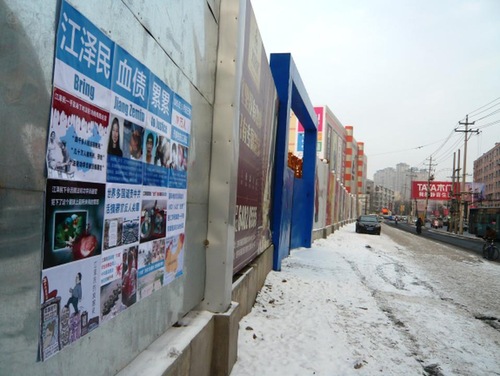 A poster in Liaoning Province.
A poster in Shantou City, Guangdong Province.
Related articles in Chinese:http://www.minghui.org/mh/articles/2016/1/5/大陆多地真相展板引人注目(2)-321789.html
http://www.minghui.org/mh/articles/2016/1/22/大陆多地真相展板引人注目(3)-322552.html