Banners in Beijing and Inner Mongolia with Words "Bring Jiang Zemin to Justice Around the World"
(Minghui.org) More banners with the words "Bring Jiang Zemin to Justice" have been seen in multiple Chinese cities.
Jiang Zemin, former head of the Chinese Communist Party, ordered the brutal suppression of Falun Gong in 1999, under which Falun Gong practitioners in China have been illegally imprisoned and tortured for their belief.
As the persecution continues in China, information about the spiritual practice is tightly censored. To inform the public about the criminal charges filed against Jiang from around the world and encourage more people to get involved, Falun Gong practitioners often hang posters and banners in public places, risking arrest and imprisonment for doing so.
Below are some banners seen in Beijing: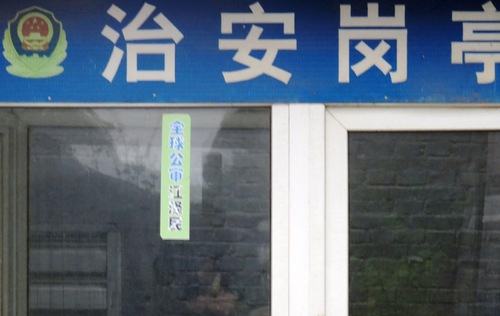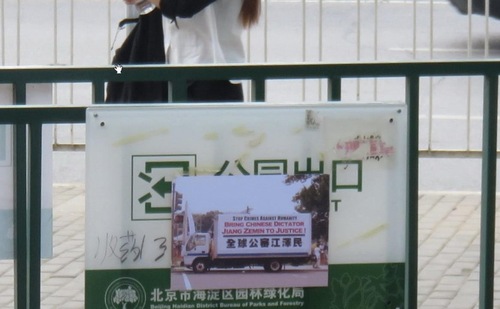 "Bring Jiang Zemin to Justice Around the World"
"Bring Jiang Zemin to Justice Around the World" seen in Inner Mongolia: