"It's So Cold in the Cell with No Heat"
March 05, 2015 | By a Minghui correspondent in Liaoning Province, China
(Minghui.org) When Ms. Ma Dongmei's older sister visited her in prison before the Chinese New Year, she was stunned by what she saw - her younger sister, who wore an ill-fitting jacket, had a blank look in her eyes, her face was puffy and her hair was a mess.
Ms. Ma complained to her older sister, "The guards didn't give me any kind of cover to use at night. I had to borrow one, but it's still so cold in the cell with no heat..."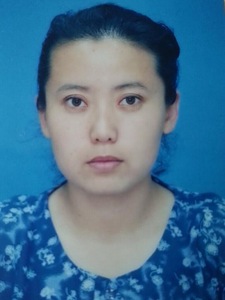 Ms. Ma Dongmei
The older sister had deposited more than 1,000 yuan in Ms. Ma's prison account, but the guards forbid her from purchasing any necessities, not even a quilt.
The older Ms. Ma is extremely concerned about her sister's condition at Shenyang Women's Prison. She worries about how Ms. Ma is going to survive the cold winter in Shenyang, where the average temperature can drop into single digits at night.
Ms. Ma was transferred to Shenyang Women's Prison on December 26, 2014, four months after she was sentenced to six years for practicing Falun Gong, a self-cultivation system being persecuted by the Chinese Communist Party.
Having recovered from asthma shortly after she began practicing Falun Gong in 1994, Ms. Ma made it a priority to tell people that the CCP is wrong in persecuting the practice that gave her an illness-free life.
She was arrested from home on August 31, 2013 and tried on May 27 the following year. The judge sentenced her to prison on August 26, 2014.
Related reportDalian Intermediate Court Denies Woman's Appeal Before Lower Court Officially Issues Original Verdict