Dalian Intermediate Court Denies Woman's Appeal Before Lower Court Officially Issues Original Verdict
October 24, 2014 | By a Minghui correspondent in Liaoning Province
(Minghui.org) A Dalian woman and her family learned that their appeal of an illegal sentence was denied and closed even before the original verdict was officially made public. They were stunned to discover this blatant violation of the appeal process.
Judge Li Bianjiang of Shahekou District signed the six-year sentence verdict on August 26, 2014, but he didn't notify Ms. Ma Dongmei (马冬梅) and her family until September 2. Strangely, judge He Yunbo of Dalian Intermediate Court issued a decision to uphold the verdict and close Ms. Ma's appeal process on July 23.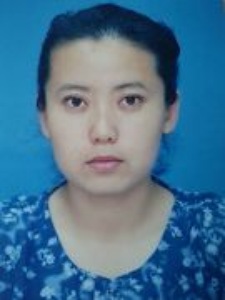 Ms. Ma Dongmei
The apparent discrepancy in the sequence of events left Ms. Ma and her family befuddled. The only explanation they could think of was that the two courts were simply going through the motions, and never intended to allow her to seek justice through the appeal process.
Ms. Ma is not the only local resident sentenced for her belief in Falun Gong and denied due process.
The same judge He Yunbo had rejected similar appeals of at least 11 other practitioners, including Han Xueming (3 years in prison), Ma Aibing (3 years), Qin Yulan (3.5 years ), He Yaoshan (4 years), Wang Defa (5 years ), Qu Bin (6 years), Yu Yue (6 years), Ma Dongmei (6 years), Xia Yuanxin (7 years), Zhang Xiaoli (7.5years) and Ma Ruitian (8.5 years). Judge He has not ruled favorably for any Falun Gong practitioner's appeal in the same time period.
Background Information of Ms. Ma's Trial and Appeal
Ms. Ma was arrested from her home on August 31, 2013 and tried on May 27 the following year. She testified on her own behalf during the trial, stating that there was nothing wrong with her distributing literature exposing the persecution of Falun Gong. Judge Li Bianjiang of Shahekou District Court adjourned the trial without issuing a verdict.
Ms. Ma's family received a phone call from judge Li on September 2, notifying them of her six-year sentence. According to her lawyer, Ms. Ma learned about her fate on the same day.
She soon filed an appeal to Dalian Intermediate Court. After one month passed without a response from the higher court, her family made an inquiry and was shocked to find out that her appeal case had been closed without their knowledge.
Judge Li signed the verdict (Document No.00341) on August 26, but Judge He Yunbo of Dianlian Intermediate Court issued his decision to uphold the original verdict on July 23 (Document No. 00127).
Wanting to make sense of the obvious discrepancy in the two courts' decision dates, Ms. Ma's family called judge He and pressed him for an answer. During the phone conversation, judge He denied any involvement, "Who is Ma Dongmei? I've never heard of her!"
Ma's family explained, "Ma Dongmei is a Falun Gong practitioner. You were in charge of her case!" He barked at them, "I never took care of her case! I did it for another woman with the same first name. " Then he hung up the phone abruptly.