Elderly Falun Gong Practitioners Subjected to Freezing Tortures
December 16, 2015 | By a Minghui correspondent in China
(Minghui.org) Freezing is one of many torture methods used by the Chinese communist regime in its attempts to force innocent citizens to renounce their belief in Falun Gong, a spiritual practice based on the principles of Truthfulness-Compassion-Forbearance.
Police and guards at various detention facilities are indiscriminate in applying such freezing torture to arrested Falun Gong practitioners. Even elderly practitioners are not spared from such abuse. They are left to freeze either outdoors or indoors for extended periods of time. Some have been placed naked in blustering wind, or with their clothing soaked in cold water. Below is a brief summary of some such torture cases.
Woman, 58, Dies after Being Ordered to Run Barefoot in the Snow
Ms. Chen Zixiu was arrested on February 17, 2000, for practicing Falun Gong. On February 20, one day before her release, she was severely beaten with batons because she had not renounced her belief.
The enraged local officials ordered her to run in the snow. In the April 20, 2000 article "'Practicing Falun Gong Was a Right,' Ms. Chen Said up to Her Last Day," the Wall Street Journal reported that Ms. Chen was persecuted to death. Two days of torture had left her legs bruised and her short black hair matted with pus and blood, said cellmates and other prisoners who witnessed the incident. She crawled outside, vomited, and collapsed. She never regained consciousness, and died on February 21, at the age of 58.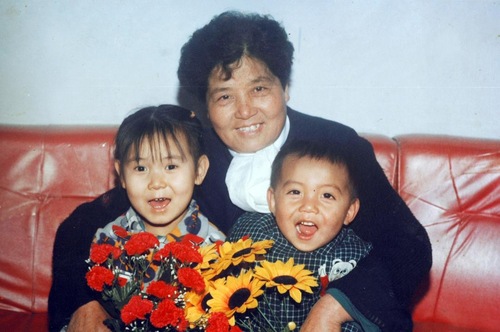 Ms. Chen
Disabled Veteran Doused with Cold Water
Mr. Zhang Jinqi, an elderly, disabled veteran from Beijing, was detained in Huairou Detention Center in 2001, when he was 65 years old. The guards instigated inmates on the coldest days to beat him, strip off his clothes, and slowly pour many buckets of cold water on his head.
Man, 70, Frozen from Head to Toe
Mr. Sun, an almost-70-year-old practitioner from Yantai City, Shandong Province, went to Beijing with his wife on December 27, 2000, to protest for Falun Gong in Tiananmen Square. He and some other practitioners were taken to a police station in Pinggu District. In order to force the practitioners to identify themselves, the police tortured them by the "ice freezing" torture. Mr. Sun was not spared, despite his old age.
He was forced to stand in the freezing cold from 9:00 a.m. until noon, wearing only a shirt. In the afternoon, the officers took off his shirt and took turns splashing cold water on him. It did not take long before Mr. Sun became frosted over, from head to toe, and passed out. He was then dragged inside to be warmed. The officers repeated the torture again as soon as Mr. Sun regained consciousness. He fainted as many as nine times that day. The torture continued until midnight. Although Mr. Sun survived, several practitioners died from the torture of "ice freezing."
When the ice was cracked off Mr. Sun's body after the last torture, a young police officer admitted, "We don't want to do this. Jiang Zemin ordered the persecution."
Man, 70, Forced to Sit in Blustering Wind
Mr. Zhang Dengchun, a practitioner in his seventies, was arrested on July 3, 2009 for distributing Falun Gong informational materials, and sentenced to four years in Jiuquan Prison in Gansu Province. He has been subjected to brutal torture while in police custody. Between December 2010 and January 2011, he was often dragged along by inmates, who were instigated by the guards, to sit on a small bench without a hat, on an overpass between two buildings. The strong northwestern wind from the Hexi Corridor is daunting for even a young man when the temperature falls below zero on a snowy day. It's not hard to imagine how cold this elderly man must have felt. On several occasions, Mr. Zhang was also forced to walk in the snow without a hat.
Engineer, Almost 80, Blown with a Fan and Has Heart Attack
Mr. Wang Hongzhang, a senior engineer in his late seventies, was detained in Jinan Prison, Shandong Province in June 2011. Also imprisoned was Dr. Shao Chengluo, a near 60-year old Chinese medical doctor from Qingdao City, Shandong Province.
Both were forced to face a fan at its highest setting every night. Mr. Wang could not sleep and suffered a heart attack. He had to stay in the hospital for four months. He asked Dr. Shao to be his witness if he died due to the torture.
Dr. Shao has been imprisoned there since July 6, 2006. By March of the following year his weight had dropped to 100 pounds, and he had become severely emaciated. He went on a hunger strike then to protest the torture. Dr. Shao was still on a hunger strike when he was also subjected to the fan torture.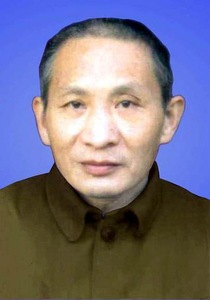 Dr. Shao
Woman, 72, Doused with Cold Water
Ms. Wang Jingmian, a 72-year-old practitioner from Hengshui City, Hebei Province, was arrested on April 6, 2014. In the Anping Police Department chief's office, officers poured cold water down her neck for refusing to answer unreasonable questions.
College Teacher, 60, Beaten and Frozen
Ms. Hao Peijie, a former teacher from the Chinese Medicine College in Heilongjiang Province, was arrested and taken to Qianjin Forced Labor Camp in Harbin on April 16, 2012. At the age of 60, she was severely beaten in the camp. On January 23, 2013, the windows were opened, she was stripped of her clothing, and doused with cold water in freezing weather.
Related reports:
CCP Torture Methods: FreezingPhotos Taken After Dafa Practitioner Chen Zixiu Was Tortured to Death (Photos)Policeman in Beijing Claims that Several Practitioners Died from the Torture of "Ice Freezing" in 200070-year-old Zhang Dengchun in Precarious Condition after Severe Persecution in Prison (Photos)After Five Years of Illegal Imprisonment, Practitioner Shao Chengluo, a Doctor of Chinese Medicine from Shandong, Is Critically IllFemale Teacher Humiliated and Hung Up in Qianjin Forced Labor Camp; Police Suggest That She "Commit Suicide"