Switzerland: International Art Exhibition Presents Beauty and Hope
(Minghui.org) "I am deeply moved by the artworks for the rich content, especially the painting of a young woman who had bricks hanging on her neck. It touched my heart," commented Mr. Johann, who just visited the international art exhibition at Basel Art Center.
The two-week Art of Zhen, Shan, Ren (Truthfulness-Compassion-Forbearance) International Exhibition opened on September 27, 2015 at Basel Art Center. The exhibition displayed the beauty of Falun Dafa, the brutality of the 16-year-long persecution in China, and the hope that practitioners remain steadfast in their beliefs while facing torture and murder.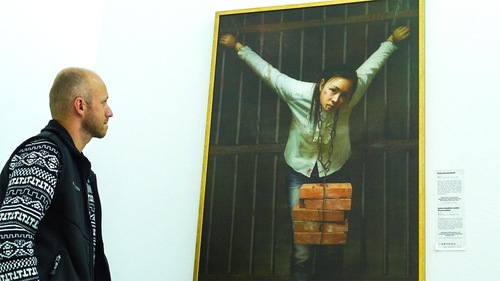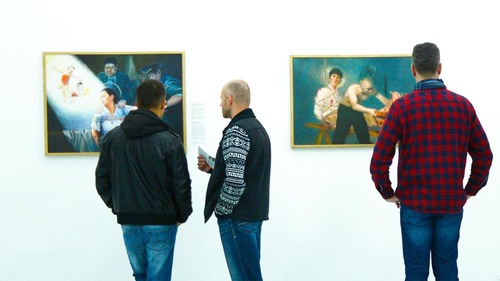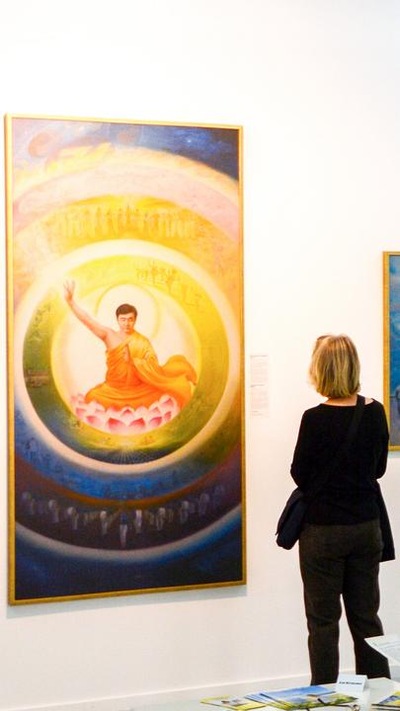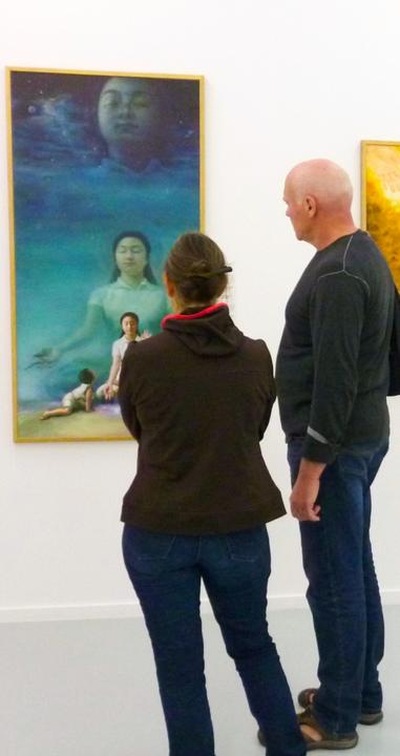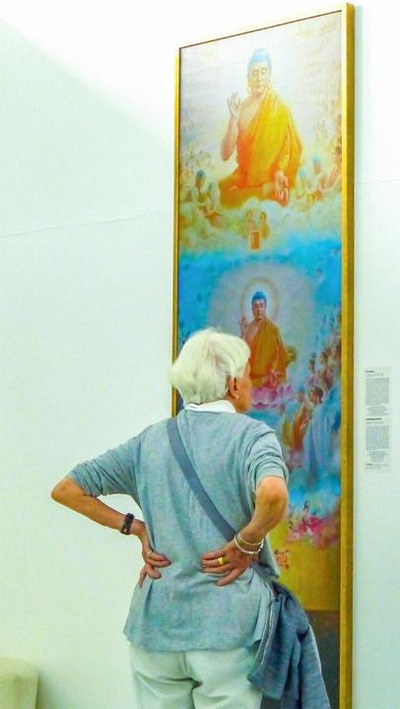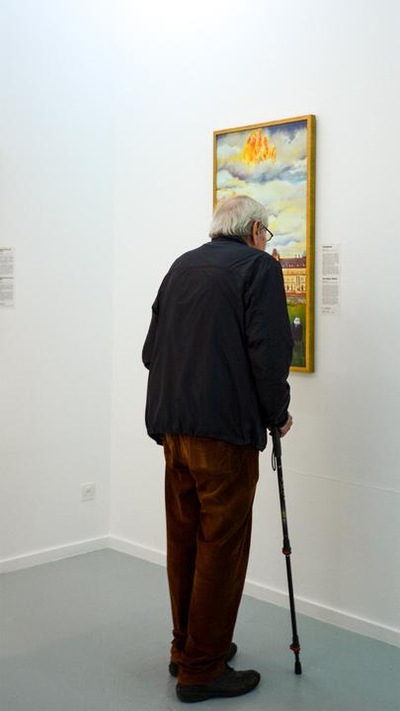 Visitors at the art exhibition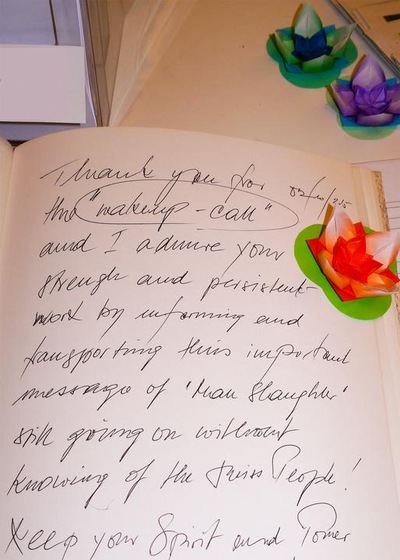 A comment in the guest book expresses appreciation for the artists and their efforts to inform the world about the persecution in China.
Johann read about the art exhibition on the Internet before inviting his friend Joe to visit it with him on the last day. He said, "The exhibition opened my eyes. I was shocked to see (the tortures in) the painting about a woman with bricks hanging on her neck. What have they (the persecutors) done!"
Joe, who visited the exhibition with Johann, said, "I often heard people say the Chinese Communist Party is a tyranny. But it shocked me that they even harvest and sell human organs."
He added, "It is a disaster for China. The Falun Gong practitioners were jailed and organs harvested because of their belief. It is terribly bad."
Melissa came from eastern Switzerland. She said, "I didn't know much about China before. It seems so far away... whatever happens in China. But the artworks give me a personal experience." "(Falun Gong practitioners) are so peaceful. (The Chinese Communist Party) shall not persecute them because of their belief. It absolutely shall not happen."
Many visitors left comments in the guest book, thanking the artists for letting people know about the on-going massacre in China, and signed the petition to support stopping the forced organ harvesting, and the lawsuits against the dictator Jiang Zemin, who ordered the persecution.
Visitors also saw the hope and the beauty of Falun Dafa in the artworks, even though many of the paintings illustrated the brutality of the persecution. Many asked about Falun Dafa, and wanted to learn the exercises.