Participants in the Persecution of Dalian Practitioners Who Installed Satellite Dishes Meet with Karmic Retribution
January 03, 2015 | By a Minghui correspondent from Liaoning Province, China
(Minghui.org) The Dalian Political and Legal Affairs Committee, 610 Office and police departments conducted a mass arrest on July 6, 2012, of Falun Gong practitioners involved in installing satellite dishes capable of receiving NTDTV programs. Seventy-nine practitioners from Dalian City, Liaoning Province, were arrested and their homes ransacked.
Soon after, practitioners in China and abroad clarified the truth to the officers involved. They tried to persuade them not to persecute the practitioners and reminded them that, according to Chinese traditional briefs, bad deeds lead to consequences in the form of karmic retribution.
The officers did not heed their advice, with the result that 17 practitioners were sentenced to prison, more than 10 were sentenced to forced labor, and most were severely tortured. Ms. Zhang Guilian and Ms. Zhang Zhenji were tortured so badly that they passed away; Ms. Luo Jinyu became blind in her left eye after being abused in Masanjia Forced Labor Camp; Ms. Hao Qiujing was disabled; Mr. Che Zhongshan was badly injured; Mr. Qu Bin and Mr. She Yue were in critical condition; and Mr. Zhang Guoli nearly died.
The persecution has not stopped, but many of those involved in carrying it out have already experienced karmic retribution.
Police Officer Suffers a Stroke and Is Disabled after Illegally Arresting Practitioners
Police officer Shao Lizhi (邵立志) arrested two female practitioners in the Dalian Development Zone that fateful day in July 2012. He broke into their homes through their windows and took their computers, printers, and other personal belongings.
Soon afterward, Shao had a stroke. He was taken to a hospital and still cannot walk. When they heard this, the practitioners' neighbors commented, "Shao Lizhi met with karmic retribution for arresting innocent people."
Three Prosecuting Attorneys Become Ill
The Zhongshan District Court in Dalian City tried 13 practitioners after they were arrested on July 6. The authorities sent prosecuting officer Liu Riqiang (刘日强), 35, to charge the practitioners. Soon after, Liu's mother and daughter became ill and had to go to the hospital. Liu himself was diagnosed with kidney cancer. He had to have one of his kidneys removed at Dalian Youyi Hospital and had to resign from the case.
The authorities assigned Qu Huiyong (曲慧勇) to take over as proscecutor. She was supposed to be at the hearing on August 2, 2012, but she was unable to attend when as she was unexpectedly diagnosed with a heart problem and had to be taken to the hospital.
The authorities then appointed Zhou Lixiang (周丽香) to be the prosecutor on August 2. Zhou verbally attacked the practitioners and their lawyers at the hearing. She disregarded the lawyers' appeal and read her statement of charges without following any legal procedure. Soon after the hearing, Zhou fell ill and had to be hospitalized.
Party Secretary Died Suddenly at Age 52
Hu Jiageng (胡家耿), Party secretary of the Zhongshan District Political and Legal Affairs Committee, was one of the main instigators of the mass arrest on July 6, 2012. Under his supervision, officers from the Zhongshan District Police Department arrested nearly 40 practitioners.
Hu was actively involved in persecuting practitioners. Following his orders, the Zhongshan District Court illegally sentenced 9 practitioners to four to six years in prison on January 27, 2014.
On July 25, 2014, Hu died suddenly at the age of 52. The authorities would not disclose the cause of death.
Hu Jiageng
Chief Justice of Dalian City Intermediate Court Suspended for Investigation
Li Wei (李威), chief justice of the Dalian City Intermediate Court, participated in the trials of many Falun Gong practitioners. During his term, several practitioners were subjected to unlawful imprisonment and forced labor.
Of the practitioners who were arrested for installing satellite dishes on July 6, 2012, 17 were sentenced in 2014. When the practitioners appealed their sentences to the Dalian City Intermediate Court, Li Wei ignored the facts and upheld all the unlawful sentences.
In July 2014, the authorities charged Li with serious professional violations. He was suspended from his post and taken into custody for investigation.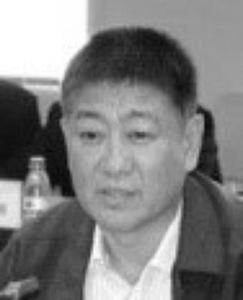 Li Wei
Deputy Head of Liaoning Province Police Department Died of Pancreatic Cancer at Age 49
Wang Qingguo (王庆国), deputy head of Liaoning Province Police Department, was responsible for the arrests of many practitioners. He actively participated in the persecution as a way to advance his career. He was head of the Wafangdian City Police Department from 2005 to 2007, appointed deputy head of Dalian City Police Department from 2008 to July 2013, and promoted to deputy head of Liaoning Province Police Department in August 2013.
During his term at Dalian City Police Department in 2013, Wang planned and helped to implement an incident on April 12 that surprised both China and foreign countries.
The Zhongshan District Court in Dalian was scheduled to hold a hearing on April 12, for 13 practitioners who had been arrested on July 6, 2012, for installing satellite dishes. The evening before, April 11, 2013, the trial was canceled.
Many supporters, including the practitioners' lawyers, families, and friends, didn't get the message in time and showed up at the courthouse on April 12. The authorities began arresting them. Fifty-six supporters, including the practitioners' two lawyers, were arrested. The police beat lawyer Cheng Hai, who was in his 60s. They ransacked practitioner Ms. Wang Ruiping's home and detained her for 15 days.
Wang planned the incident to further advance his career. However, he died of pancreatic cancer on September 30, 2014. He was only 49 years old.
The authorities blocked information about his death on the Internet, concerned that people would connect his sudden death to his participation in the persecution of Falun Gong. From September 30 to November 30, there was nothing about his death on the Internet. It was eventually confirmed by a higher-level official from Dalian Political and Legal Affairs Committee that Wang had died.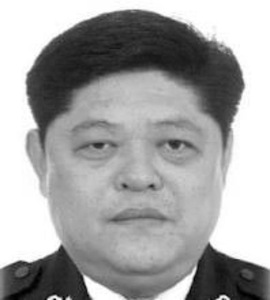 Wang Qingguo