Compensation Claim for Deceased Practitioner Registered with China's Supreme Court
September 22, 2014 | By a Minghui correspondent from Hebei Province, China
(Minghui.org) A claim for compensation for the wrongful death of Mr. Li Zhiqin (李志勤), a Falun Gong practitioner who died within a day of his arrest on September 12, 2007, was registered with the Supreme Court on August 28, 2014. A collegial panel of judges was appointed to the case on September 1 and given 184 days to make a decision, according to the court's website.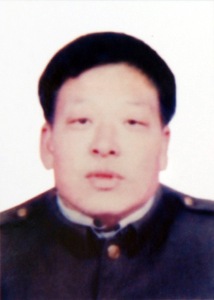 Mr. Li Zhiqin
This is the first time a Chinese Supreme Court has accepted a compensation claim for a deceased Falun Gong practitioner.
The family and their attorneys had filed complaints with various levels of the judiciary since 2012.
The Hebei Province Superior Court rejected the complaint without a hearing or an investigation when it heard the case in 2013. The decision was reportedly handed down based on orders from Hebei Political and Legal Affairs Committee.
Mr. Li's son, Mr. Li Guang (李光) who filed the claim, was arrested and detained for a month at the Xingtai Brainwashing Center, officially known as "Xingtai Legal Education Center." He was warned not to appeal the decision.
Determined to seek justice for his father, Mr. Li filed the claim with the Supreme Court this March. Soon after he got a phone call from the domestic security division of Jin County in Hebei. The caller said, "Do you still want to lead a good life? If so, then quit messing around!"