Bakery Owner Arrested, Case Delivered to Procuratorate
July 26, 2014 | By a Minghui correspondent from Liaoning Province, China
(Minghui.org) Ms. Guo Hongyan is a bakery owner in her 40s. She lives in Shenyang city, Liaoning Province, and has practiced Falun Dafa for many years.
As she arrived at her bakery on the morning of April 24, three men got out of an unmarked car and demanded that she go with them. They pulled her inside the car and then sped off.
Since her illegal arrest for practicing Falun Gong, she has been held at the Shenyang Detention Center. Recently, her case was delivered to the Shenhe District Procuratorate, and prosecutor Liu Wentao was assigned to handle the case.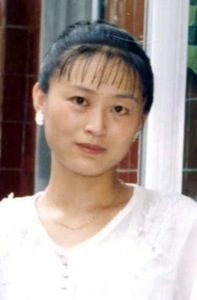 Ms. Guo Hongyan
The Goodness of Falun Gong Meets with Persecution
As a practitioner, Ms. Guo always tries to treat people with sincerity; therefore, her bakery was very popular. However, since her most recent arrest, her parents were not able to keep the business running, and they had to sell it.
Ms. Guo has been arrested on numerous occasions. Back when she was arrested on September 9, 2009, the police confiscated cash and other personal property. Moreover, because her father and a bakery employee didn't cooperate with the officers, they were taken away as well.
Ms. Guo was soon transferred to the Zhangshi Brainwashing Center and then held in the Shenyang Detention Center for one year.