Taiwan: Local Officials Speak Out in Support of Lawsuit Filed Against Visiting Chinese Official Huang Huahua for His Crimes in the Persecution of Falun Gong (Photos)
August 22, 2010 | By Chou Rung
(Clearwisdom.net) Huang Huahua, Governor of China's Guangdong Province, had a lawsuit filed against him in the high court of Taiwan as soon as he arrived for a state visit on the afternoon of August 16, 2010. Domestic and international media have reported on the lawsuit that Falun Gong practitioners filed.
Elected officials support detention of Huang Huahua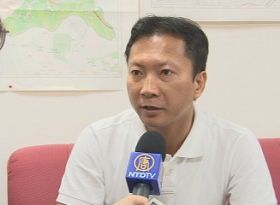 Taipei City Council Member Li Ching-feng
Taipei City Council Member Li Ching-feng said, "Huang Huahua is a criminal persecuting Falun Gong practitioners. The Taiwanese government and judicial department cannot ignore the fact. As an elected representative, I strongly support the judicial department pursuing an arrest of Huang Huahua."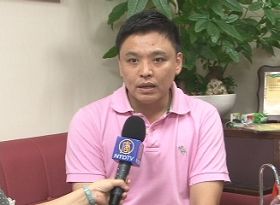 Taipei City Council Member Hong Chian-yi
Taipei City Council Member Hong Chian-yi said, "The Taiwan Government should have ascertained more about Huang Huahua's background before inviting him. He should be condemned for his infringement of human rights."

Taipei City Council Member Hsu Chia-ching
Taipei City Council Member Hsu Chia-ching said, "The procuratorate should let these Chinese officials know that their conduct in China is illegal and not allowed in other countries, and that once they leave China, they will be restricted."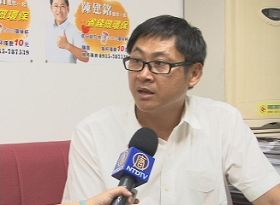 Taipei City Council Member Chen Chian-ming
Taipei City Council Member Chen Chian-ming pointed out, "If he is involved in the crime of torture and there is evidence, the Taiwanese government should list him as an unwelcome person and not invite him to Taiwan."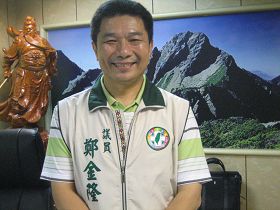 Taipei City Council Member Cheng Chin-long
Taipei City Council Member Cheng Chin-long said, "The Taiwanese people do not like Huang Huahua's visit. The Taiwan judicial department should have the courage to arrest this villain for infringing human rights based on international covenants."
Legislative committee members express concern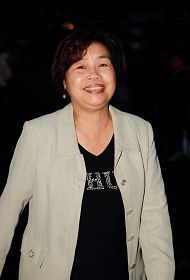 Legislative Committee Member Wong Ching-chu
Legislative Committee Member Wong Ching-chu asks that the Taiwanese government follow international human rights law, and prohibit the entry of such criminals. She submitted a list of Chinese officials sued around the world for their crimes in the persecution of Falun Gong, together with reports on the persecution to the Mainland Subcommittee in the Executive Department and Immigration Bureau.

Legislative Committee Member Hsie Guo-liang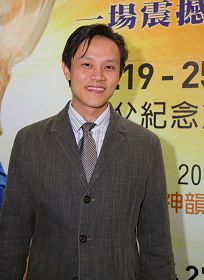 Legislative Committee Member Huang Chi-hsing
Legislative Committee Members Hsie Guo-liang and Huang Chi-hsing expressed their sympathy to Falun Gong and pointed out that human rights are universal values.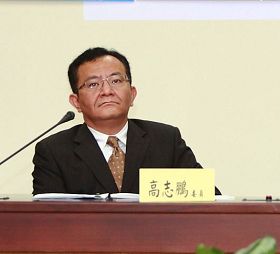 Legislative Committee Member Gao Chi-peng
Legislative Committee Member Gao Chi-peng agreed with Falun Gong practitioners' request to arrest Huang and hoped that Taiwan prosecutors had the courage to investigate his crimes. Such visiting Chinese officials are criminals not worthy of welcome by Taiwanese government officials.
Human Rights Lawyers and Reporters Call on Prosecutors to Take Action
Mr. Hsue Chin-feng, member of Human Rights Protection Committee of Taipei Bar Association said, "Prosecutors should take action to investigate Huang based on relevant law and demand the defendant to present himself to face the charges against him. Otherwise, the defendant should be arrested." Lawyer Gao Yong-cheng said, "Genocide is a crime in every country and there is no issue of jurisdiction in international law."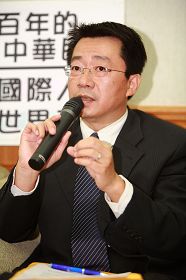 Director Liao Fu-te of Taiwan International Law Association
Director Liao Fu-te of the Taiwan International Law Association said, "From a human rights standpoint, the prosecutor should take a look at the issue and then initiate judicial investigations and the trial procedure. Our government seems to be ignoring human rights issues in favor of business and commercial trade with the Chinese Communist Party."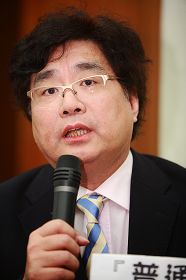 Well-known reporter Yang Hsian-hong
Well known Taiwanese reporter Yang Hsian-hong said, "I am pleased to know that the prosecutor accepted Falun Gong's lawsuit. The procuratorate should initiate investigations based on the law and ask Huang to present himself. The case may be politically sensitive, but the law in Taiwan should be executed."
* ******
At 2 p.m. on August 16, 2010, the Taiwan Falun Dafa Association filed a lawsuit against CCP official Huang Huahua with the High Prosecution Bureau for his crimes of genocide and violation of civil rights covenants, and asked the bureau to issue an arrest warrant for Huang while he was present in Taiwan on a state visit.
Based on information from The World Organization to Investigate the Persecution of Falun Gong (WOIPFG), the 610 Office was set up in Guangzhou when Huang was mayor of the city. Under the direction of the 610 Office, Guangzhou city police and other departments persecuted Falun Gong practitioners using detention, imprisonment in labor camps, forced brainwashing, and torture, which led to the deaths of more than ten Falun Gong practitioners in Guangzhou, including Gao Xiangmin, Hao Runjuan, and Luo Zhixiang.
Since Huang was appointed Governor of Guangdong Province in 2003, he has instigated hatred towards Falun Gong and directed the persecution of Falun Gong. The deaths of 75 practitioners due to torture have been confirmed in Guangdong Province as of July 2010, and 2430 cases of persecution of Falun Gong practitioners have been reported.