610 Office Intimidates High School Student for Telling Others How Falun Dafa Healed His Fatal Illness (Photo)
March 16, 2010 | By a correspondent in Hebei Province, China
(Clearwisdom.net)
Sixteen year-old Qu Jianguo from Hebei Province wrote an article that was posted on the Clearwisdom.net website, entitled "High School Student Survives Bone Cancer after Practicing Falun Gong" (http://www.clearwisdom.net/html/articles/2010/3/15/115355.html). In the article he disclosed that he was diagnosed with an advanced stage of bone cancer last year, and the doctor told him that there was no cure for the illness. He was nonetheless given a new lease on life after learning about and practicing Falun Gong.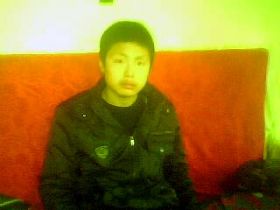 Qu Jianguo after he recovered
Unexpectedly however, Baoding City 610 Office agents saw the article on the Minghui website (Chinese version of Clearwisdom.net) and ordered the Laishui County 610 Office and police department to "investigate" this matter at the school where Qu Jianguo studies. It was learned that Qu Jianguo and his family were intimidated by authorities. The gate of their home is now tightly closed, and they dare not receive any visitors. We are concerned about the family's well-being.