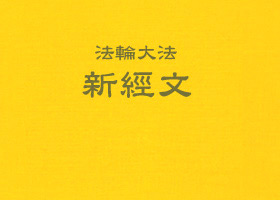 Dafa disciples in Mainland China, Dafa disciples around the world, Happy New Year! The Year of Yiyou has begun. During this year, Fa-rectification's enormous force will bring changes to mankind. That being the case, all the more so should you do well the three things that Dafa disciples should do, let go of attachments, and not look with human thoughts at what Dafa disciples need to recognize: the persecution and the true nature of the evil party that has been persecuting us.
…
(Minghui.org) Sending forth righteous thoughts is one of the three things that Master requires of us. It is very important, and every Fa-rectification period Dafa disciple must do well in this regard.
…
(Clearwisdom.net)
Dafa Practitioners from Xi'an City, Shenzhen City, Changsha City, Yongzhou City, Hunan Province, and Shaoguan City, Guangdong Province Send New Year's Greetings to Master!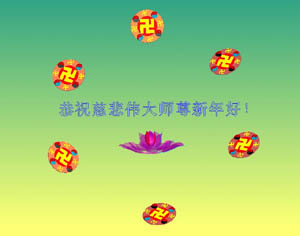 Dafa Practitioners from Qiaokou District, Wuhan City Send New Year's Greetings to Master!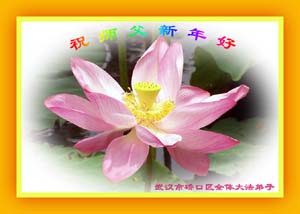 (Clearwisdom.net)
All Falun Dafa Practitioners from Yanji City Wish Great Revered Master a Happy Chinese New Year
The New Year is coming...
In the past year, we made breakthroughs, we strove forward, and we were happy, yet we were also sometimes idle and slacked off, and we even had heartbreaking regret and confusion...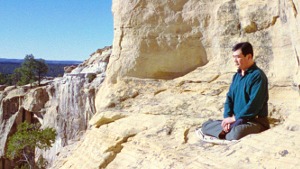 Master Li quietly watching the world from amidst the mountains after leaving New York following July 20th, 1999. (Published January 19, 2000)