Having Served Ten Years, Shanghai Woman Gets Four More Years for Her Faith
Sept. 17, 2022
|
By a Minghui correspondent in Shanghai, China
(Minghui.org) A Shanghai resident, around 70, was recently sentenced to four years for her faith in Falun Gong, a spiritual discipline that has been persecuted by the Chinese communist regime since 1999.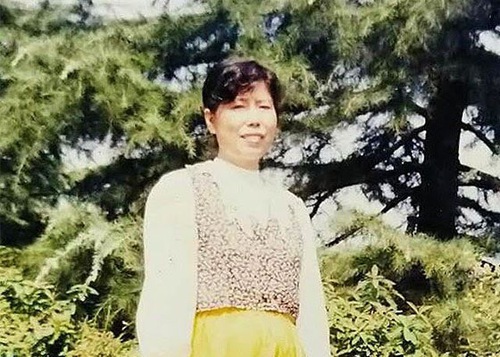 Ms. Jiang Linying
A group of officers went to Ms. Jiang's home on October 25, 2018 to warn her not to leave home during the China International Import Expo in Shanghai to be held on November 5-10, 2018. They threatened to detain her if she went out to talk to people about Falun Gong, "If you want to take care of your old mother, stay home! If you don't listen to us, be prepared to go to prison!" 
The police harassed Ms. Jiang at home on February 3, 2021 and ordered her to sign statements renouncing Falun Gong. When she refused, they arrested her and ransacked her home. Her Falun Gong books, computer and other personal belongings were confiscated. Her mother was so distraught by her arrest that she passed away shortly after.
Ms. Jiang was held at the Baoshan Detention Center. Her arrest was approved on March 9. She had an asthma attack on March 26 and suffered persistent fever and cough. The detention center guards didn't take her to see a doctor until April 2, when the doctor found that she had pneumonia caused by asthma.
The police submitted Ms. Jiang's case to the Baoshan District Procuratorate in early May 2021. Worried about her health, her family demanded the authorities release her, but to no avail. After over a year of detention, she was sentenced to four years by the Jing'an District Court on September 8, 2022. 
Past Persecution
Ms. Jiang, a retired textile factory worker, took up Falun Gong in February 1999. Because of upholding Falun Gong after the communist regime ordered the persecution, Ms. Jiang has served two prison terms of three and a half years and five years, respectively, as well as a labor camp term of one year and three months.
While being incarcerated, Ms. Jiang was subjected to torture, including being injected with drugs to destroy her central nervous system, brutally beaten, forced to stand for prolonged periods of time, forced to sit on a small stool in one position for extended periods of time, denied restroom use, deprived of food, or forced to overeat.
Related reports:
After Spending Ten Years Behind Bars, Shanghai Woman, 69, Arrested Again for Her Faith
Ms. Jiang Linying Incarcerated 11 Times for Refusing to Give Up Her Faith