Imprisoned Man Suffers Extremely High Blood Pressure, Denied Family Visits
(Minghui.org) A Harbin City, Heilongjiang Province resident who was sentenced to nine years for practicing Falun Gong has been denied family visitation ever since he was taken to the Hulan Prison three years ago. According to a prison guard, he is now experiencing a serious medical condition and is in critical condition. 
Mr. Wang Hongbin, 51, has been repeatedly targeted for his faith in Falun Gong ever since the Chinese Communist Party ordered the persecution in 1999. He was given a labor camp term in 1999 and then sentenced to 10 years in 2002. Only four years after he was released from prison, Mr. Wang was arrested again on May 4, 2016, and sentenced to another nine-year term with a 5,000-yuan fine on October 13, 2016, by the Shuangcheng District Court.
Since he was taken to the Hulan Prison around 2019, the prison authorities have barred Mr. Wang's family from visiting or calling him. 
According to an inmate who was recently released from the prison, Mr. Wang has been struggling with extremely high blood pressure (280/300, normal range is 120/80 or below) in the past few years. Despite his condition, the prison guards often held him in solitary confinement, forced him to wear a straitjacket, and mixed toxic drugs into his food.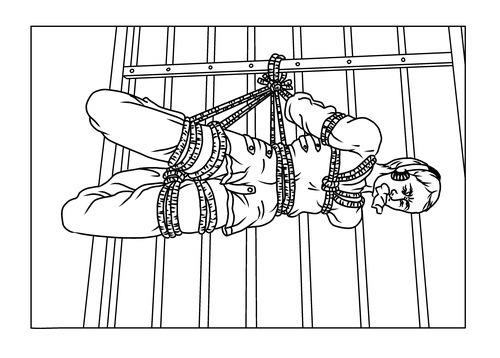 Torture illustration: straitjacket
In recent months, another kind-hearted prison guard also informed Mr. Wang's family that he is in critical condition and on the verge of death. Mr. Wang's family quickly contacted the prison and applied for medical parole for him. 
On May 24, 2022, Zhao, the head of the 7th Ward, called Mr. Wang's family, saying that they didn't torture him. He said they offered to take him to the hospital for treatment, but Mr. Wang "didn't cooperate." 
Pressured by Mr. Wang's family, a guard took Mr. Wang to the police hospital on June 6, without informing his family. He was taken back to the prison a day later. Further information about Mr. Wang's current situation isn't clear.
Perpetrators' contact information:
Wei Yuchuan (魏玉川), director of Hulan Prison: +86-451-57307742Zhao (赵), head, 7th Ward: +86-15046777746
All content published on this website are copyrighted by Minghui.org. Minghui will produce compilations of its online content regularly and on special occasions.