Two Young Women to Be Released After Serving Four Years for Their Faith
March 27, 2021 | By a Minghui correspondent in Beijing, China
(Minghui.org) Since Ms. Jiang Liyu was arrested in May 2017 for practicing Falun Gong, her family hasn't been allowed to visit her. The 29-year-old woman is scheduled to be released on May 11, 2021 after serving a four-year term. Another woman, Ms. Shan Shan, 31, who was arrested and sentenced together with Ms. Jiang, is scheduled to be released at the same time. Their families are calling on the international community to pay attention to their cases.
Falun Gong, also known as Falun Dafa, is a spiritual and meditation discipline that has been persecuted by the Chinese communist regime since 1999.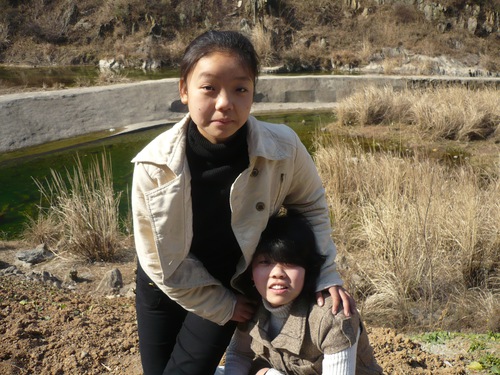 Ms. Jiang Liyu (left) and her older sister, Ms. Jiang Lianjiao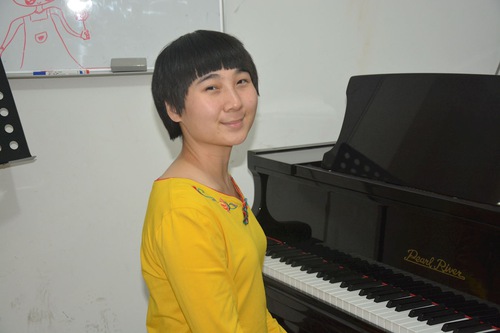 Ms. Shan Shan
Both Ms. Jiang, a native of Shiyan City, Hubei Province, and Ms. Shan, a native of Gaomi City, Shandong Province, worked in Beijing when they were arrested on May 12, 2017 for distributing informational materials about Falun Gong. 
They were sentenced to four years each by the Shijingshan Court in July 2018. They appealed the verdicts, but were rejected by the Beijing City No. 2 Intermediate Court in September.
Ms. Jiang was transferred from Beijing to the Hankou Prison in Hubei Province around March 2019. It's not clear where Ms. Shan was taken.
Since Ms. Jiang's imprisonment, the authorities at the Hankou Prison have denied her lawyer or family members from visiting her. Her lawyer filed a complaint with the Hubei Province Prison Administration, but to no avail.
Ms. Jiang's older sister, Ms. Jiang Lianjiao, who currently resides outside of China, called the prison several times and asked about her situation. But the guards refused to provide any information about her. 
When the coronavirus broke out in Wuhan, the prison stopped all visits to the detainees. While they promised to allow the detainees to call their families, they never allowed Ms. Jiang to do so. When her sister called the prison again, the guards deceived her, saying that they had put the younger Ms. Jiang in contact with their parents, when in fact they never did. 
At the same time, the police harassed Ms. Jiang's parents, who also practice Falun Gong. The officers ordered them to write statements to renounce Falun Gong, before allowing them to visit their daughter. 
The Jiang sisters' father, Mr. Jiang Qixiang, a doctor, has been given two labor camp terms for a total of three years in the early years of the persecution. His leg was broken and his teeth were knocked out from the beating. By the time he was released, he was emaciated and haggard. 
Mr. Jiang suffered a stroke in 2019 and the authorities kept making house calls to harass him.
Related reports:
Young Woman Imprisoned for Her Faith Denied Family Visits and Access to Lawyer
Young Woman Serving Time for Her Faith Denied Family Visits
Hubei Woman Sentenced to Four Years for Speaking Out for Her Faith, Family Harassed for Requesting Visitation
Three Young Women in Beijing Sentenced to Prison for Raising Awareness of the Persecution of Falun Gong
All articles, graphics, and content published on Minghui.org are copyrighted. Non-commercial reproduction is allowed but requires attribution with the article title and a link to the original article.
Category: Accounts of Persecution