Tortured to Near Death, Former Teacher Sentenced Again for Writing Letters to China's Premier
Jan. 9, 2021 | By a Minghui correspondent in Jilin Province, China
(Minghui.org) A 50-year-old former teacher in Shulan City, Jilin Province was sentenced to 3.5 years in late December 2020 for writing letters to Li Keqiang, the Chinese Communist Party's Premier to call for justice for Falun Gong. 
Falun Gong, also known as Falun Dafa, is an ancient spiritual and meditation discipline that has been persecuted by the Chinese Communist Party (CCP) since 1999.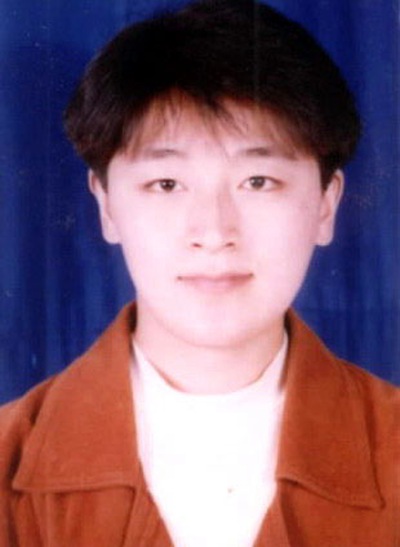 Ms. Song Yanqun
Ms. Song Yanqun was arrested on March 26, 2020. The police said her letters to Li had been returned by Beijing and that the National Appeals Office had ordered them to arrest Ms. Song.
Ms. Song said, "I'm just seeking justice for my faith. I didn't do anything wrong, yet I was almost tortured to death in prison. I'm still suffering many health problems now and can't live normally. What's wrong in my writing to the premier?"
While Ms. Song was held at the Jilin City Detention Center, her family and lawyer submitted two requests to take her for a physical examination, as she was still struggling with mental and physical trauma from previous persecution. The authorities denied their requests and said it's the same as releasing her if they allowed her to go to the hospital. They also signaled to give her a heavy term, according to an order from the Shulan City Political and Legal Affairs Committee, an extra-judiciary agency tasked with persecuting Falun Gong. 
Ms. Song was tried by the Shulan City Court through a video conference on November 10, 2020. Her lawyer entered a not guilty plea for her and she also testified in her own defense.
The court informed Ms. Song's family in late December that she has been sentenced to 3.5 years. The judge allowed her to appeal the verdict, but without help from her lawyer or family. 
Prior to her latest sentence, Ms. Song served 12 years in prison between 2003 and 2014. She was in serious condition and had been reduced to skin and bones when she was released.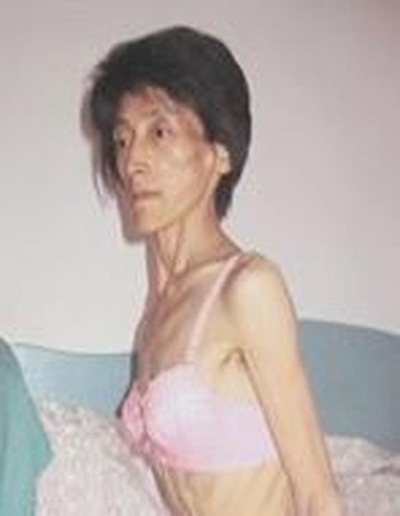 Ms. Song Yanqun after enduring a decade of abuse and torture in prison
Ms. Song was arrested a few more times since then before being sentenced to prison again. 
While seeking her release at the police station, her father told the police that the decade-long imprisonment and torture that Ms. Song experienced had caused terrible trauma to her body and mind. Even though years have passed since she returned home, she still hasn't recovered. She said writing appeal letters helped alleviate the pain in her heart and that she was writing letters every day, sometimes staying up all night to write.
Related reports:
Two Sisters Persecuted for Practicing Falun Gong – One Deceased and the Other Arrested Again after Years in Prison
Schoolteacher Song Yanqun in Critical Condition Due to Torture
Ms. Song Yanqun's Family Request She Be Released on Medical Parole; No Response from Authorities Despite Her Being in Critical Condition
English Teacher on Hunger Strike to Protest Imprisonment and Torture, Family Fears for Her Life
English Teacher Ms. Song Yanqun from Jilin Province Tells Her Persecution Story
The Persecution of Falun Gong Practitioners in Jilin Province Women's Prison
Ms. Song Yanqun Weak from Torture and Hunger Strike, Heizuizi Women's Prison Blocks Family Visits
Heizuizi Prison Assistant Warden Shouts, "We Are Not Responsible for Song Yanqun's Life!"
Nothing But Skin and Bones, English Teacher Severely Persecuted in Changchun Women's Prison
Brutal Torture in Jilin Province Women's Prison – Methods and Examples
Jilin Prison and Jilin Province Women's Prison Use the "Stretching Torture" on Practitioners
Practitioner's Mother Not Allowed to Visit Her Daughter in Heizuizi Women's Prison of Changchun City, Jilin Province
Falun Dafa Practitioner Ms. Song Yanqun Again Tied to "Death Bed" in Heizuizi Women's Prison, Changchun City
Song Yanqun Has Tuberculosis But Is Still Detained In a Small Cell
Ms. Song Yanqun's Life is in Danger at the Changchun Heizuizi Female Prison