Retired Nurse and Mother of a US Resident Imprisoned for Her Faith
July 29, 2020 | By a Minghui correspondent in Shandong Province, China
(Minghui.org) A 66-year-old retired nurse was sent to Shandong Province Women's Prison on July 13, 2020 to serve a term of two years and ten months for her faith in Falun Gong. Her son, Mr. Zhang Wei, who currently resides in the U.S., is calling for her immediate release.
Falun Gong, also known as Falun Dafa, is an ancient spiritual and meditation discipline that has been persecuted by the Chinese communist regime since 1999.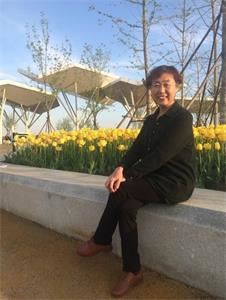 Ms. Zhang Aili
Ms. Zhang Aili, of Dongying City, Shandong Province, was targeted in a group arrest on November 25, 2018. She was forced to sit on a small stool without moving for long hours every day at Dongying City Detention Center. She was sentenced to prison with a 8,000 yuan fine by the Dongying District Court on December 24, 2019.
Ms. Zhang used to suffer from Meniere's syndrome and a severe kidney condition, as well as poor memory and constant dizziness. She almost lost her hope to live on after her husband died from an accident when their son was only 8 years old.
Years later, her life took a turn for the better after she was introduced to Falun Gong in 1994. Her health recovered and she regained her hope for life.
Prior to her latest arrest, she was arrested twice in 2017. She was first arrested on May 16 after being reported for talking to people about Falun Gong in a park. She was held at Binhai Detention Center and then transferred to a brainwashing center on May 27.
She was arrested again six months later, on November 16. The authorities kept her in the brainwashing center for over a month and released her on December 29.
Related reports:
Four Shandong Residents Given Up to 7.5 Years for Practicing Falun Gong
Five Shandong Residents Stood Trial for Their Faith After One Year of Incarceration
2018 Large Scale Arrests of Falun Gong Practitioners at the Shengli Oil Field, Five Still Detained