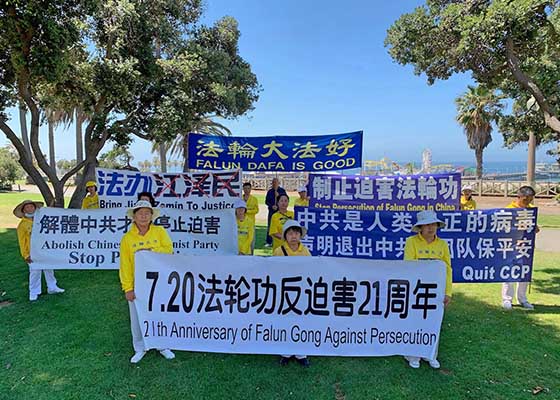 On Sunday, July 12, 2020, practitioners in Los Angeles held an information event at Santa Monica Pier to tell people about the benefits of practicing Falun Gong and how it's persecuted in China. They hope to put an end to the persecution by raising awareness of the atrocities carried out against the spiritual practice.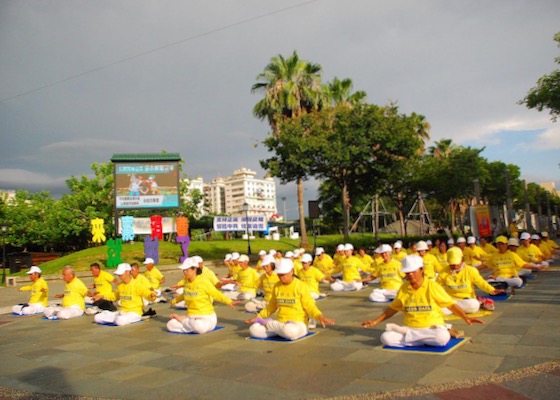 Over 200 practitioners gathered in Chiayi City to raise awareness of the persecution of Falun Dafa in China. They held group exercises, distributed informational materials, and held a candlelight vigil to commemorate the thousands who have died in the persecution. Many shared their positive experiences of practicing Falun Dafa, from health improvement to mental and spiritual wellbeing.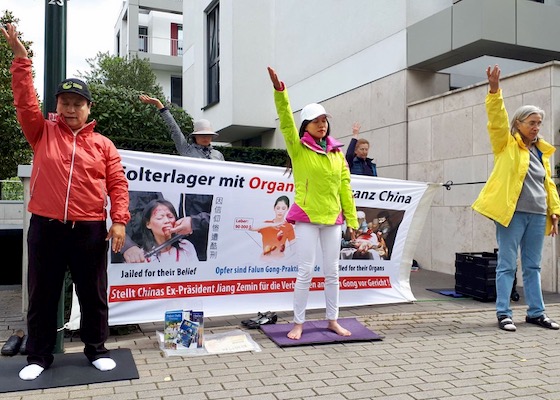 "Now I understand why the consulate officials are so scared of you," said a man who'd stopped to find out about Falun Gong. "They don't want people to know the facts. Please keep it up!" Responding to a puzzled query from a man who'd just left the consulate, a police officer laughed, "Many things that they [those who work at the consulate] say and do make no sense."
The Honorable Irwin Cotler, P.C., O.C., O.Q., former Minister of Justice and Attorney General of Canada, called the Chinese verdict against Sun Qian a classic case of criminalization of innocence and a fundamental assault on China's own rule of law, as well as a fundamental violation of international treaties.
The authorities in Nanchang City, Jiangxi Province continue to harass a local resident and her family after she was released on April 3, 2020, having served two years in prison for her faith in Falun Gong.
The story of a hospitalized man who wasn't expected to live through the night. He embraced Falun Dafa and his health immediately improved.
~ Clarifying the Truth ~
~ Improving Oneself ~
~ Standing Up for Falun Dafa ~
~ Accounts of Persecution ~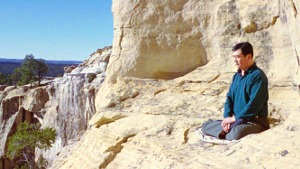 Master Li quietly watching the world from amidst the mountains after leaving New York following July 20th, 1999. (Published January 19, 2000)