Persecution of Falun Gong in China: Killing Labeled as Suicide
February 16, 2020 | By Tang En
(Minghui.org) Over the past 20 years in China, practitioners of Falun Gong – a meditation system based on the principles of Truthfulness-Compassion-Forbearance – have been arrested, imprisoned, tortured, or even killed for their beliefs.
A total of 4,363 practitioners are confirmed to have died as a result of the persecution. Due to the Chinese communist regime's information blockade, the actual death toll is likely to be much higher than confirmed.
Many of these deaths have been labeled as suicide by the regime. This article presents three such cases.
A 172-cm Tall Man Who Hanged Himself on a 160-cm Door Frame
Mr. Zuo Zhigang, a 33-year-old resident from Shijiazhuang City, Hebei Province, was arrested on May 30, 2001 – the day before his wedding. He was sent to Xinghuajie Police Station. The next afternoon, his family was notified that Mr. Zuo "had hanged himself with a t-shirt."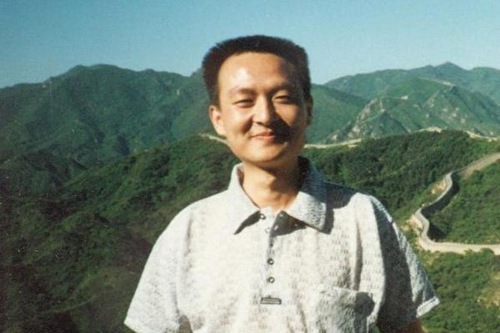 Mr. Zuo Zhigang was arrested and died the day before his wedding.
As a successful electrical engineer, it was hard to imagine that a young man with such a promising future would commit suicide right before his wedding.
Moreover, at the crematorium, his family members also observed strange wounds on his body: besides thin, long wounds on both sides of the neck, there were two wounds on his back about one inch apart, surrounded by large purple bruises. Family members also found injuries on his head and face, potentially indicative of blunt force trauma. Mr. Zuo's right ear had also turned completely bluish.
Upon hearing that Mr. Zuo had hanged himself on a 160-cm tall door frame, his father was furious and asked, "My son was strong and healthy. What's more, he is 172-cm tall! How could he possibly hang himself here with a t-shirt?!"
The autopsy by the Shijiazhuang Procuratorate was brief and no cause of death was identified. Officials blocked Mr. Zuo's family from accessing the autopsy results and instead hurried them into the cremation process.
A Hanging Death While Seated
Mr. Xi Zhimin, 55, was a Falun Gong practitioner in Suining City, Sichuan Province. After being arrested in January 2002 for his belief, he was sent to Xinhua Labor Camp. In July 2003, Mr. Xi called his family saying he was healthy and would return home in October.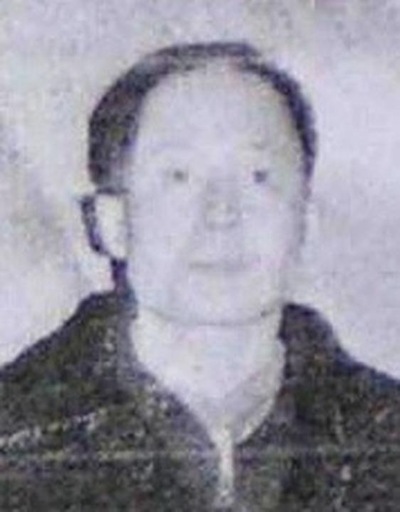 Mr. Xi Zhimin
However, this good news did not last. Just a few days after this phone call, Mr. Xi's family was notified by the labor camp that Mr. Xi had committed "suicide." After they arrived at the labor camp, the family had to wait an entire day before they were allowed inside the mortuary.
His wife and son were struck by grief after seeing Mr. Xi's body, and they almost lost consciousness at the sorry state it was in.
Countless palm-sized bruises covered the body, while a deep bloodstain ran from neck to ear. Mr. Xi's head was covered by gauze. When his family members asked what happened, an officer said the bruising was "normal" and that Mr. Xi had hanged himself with gauze while sitting in the bathroom.
The family planned to ask two other patients in the same room for more details, but both of them disappeared without an explanation. The family's request to access Mr. Xi's medical records was also denied.
Officials cremated Mr. Xi's body without the consent of his family. They also threatened the family not to tell anyone about this and barred any Falun Gong practitioners from attending Mr. Xi's funeral.
The Suicide of a 29-Year-Old Nursing Mother
Ms. Wu Jingxia, 29, was a practitioner in Weifang City, Shandong Province. When distributing Falun Gong materials on January 16, 2002, she was arrested and kept at a brainwashing center. Two days later, her family was notified of her death on January 18.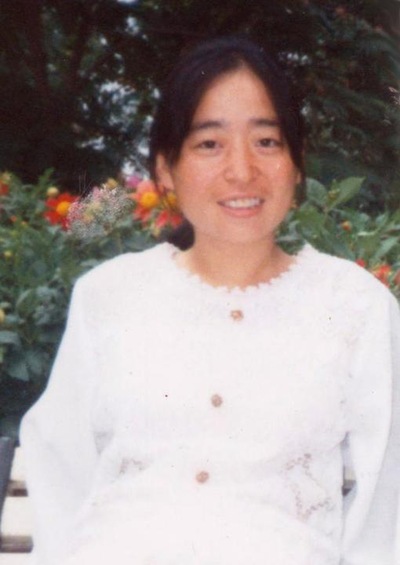 Ms. Wu Jingxia died at 29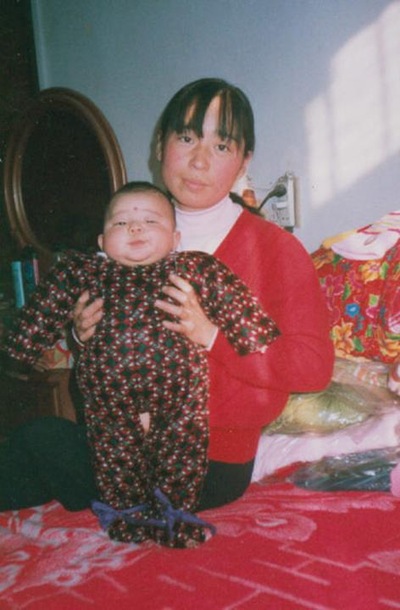 Ms. Wu Jingxia and her baby
Although officials claimed Ms. Wu committed suicide, her family was highly doubtful of that claim since Ms. Wu was still in the lactation period for her 15-month-old baby. From her remains, family members also saw guards had shocked her several times on the breasts, one of the most sensitive areas of the body. Though her face was covered by toilet paper, the toilet paper was completely soaked through with blood. There were bruises on her back and wounds on her neck.
When dressing her body in funeral clothes, a family member noticed that her hip bone was broken with the bone exposed.
Similar to the above cases, officials forcibly cremated the body. In addition, Ms. Wu's family members were prohibited from leaving their house, and outsiders were not allowed to visit the family. Their village was also guarded by police.
Related Report:
Practitioners Killed by Officials to Cover Up Their Acts of Violence
Supplemental Information About the Murder of Dafa Practitioner Wu Jingxia from Weifang City, Shandong Province
Related Article in Chinese: