Switzerland: People Support Falun Dafa and Condemn Persecution in China on Human Rights Day
Dec. 22, 2020 | By a Minghui correspondent in Switzerland
(Minghui.org) "I have a great impression of Falun Dafa. It has given me positive energy. My body can feel that the practice is good for me. I'm sensitive about good or bad energy, but I have rarely experienced anything so great. I'll read more about Falun Dafa and learn the exercises," said Ms. Marisella Meier at a Falun Dafa information booth.
Practitioners held activities on Human Rights Day, December 10, 2020. They demonstrated the Falun Dafa exercises and raised awareness of the Chinese Communist Party's (CCP) persecution of their faith at train stations in Zurich and Aarau. Many people signed a petition calling for an end to the CCP's atrocities of harvesting organs from living practitioners. Some talked with practitioners for a long time. Others were interested in learning to practice Falun Dafa or took flyers to help spread the information.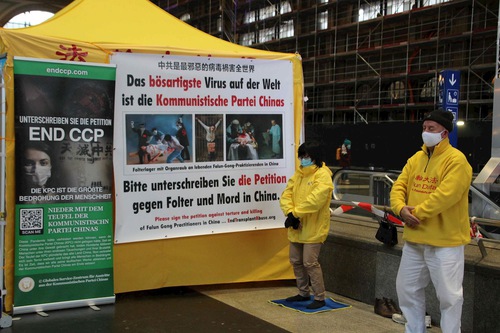 Practitioners demonstrate the Falun Dafa exercises during activities to mark Human Rights Day.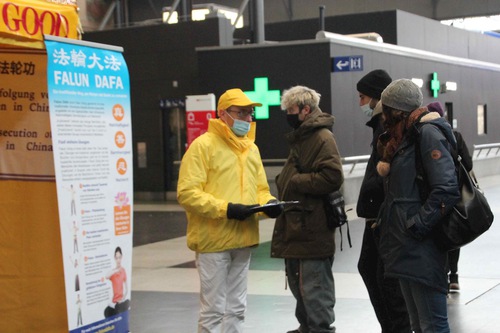 Passersby stop to learn about Falun Dafa.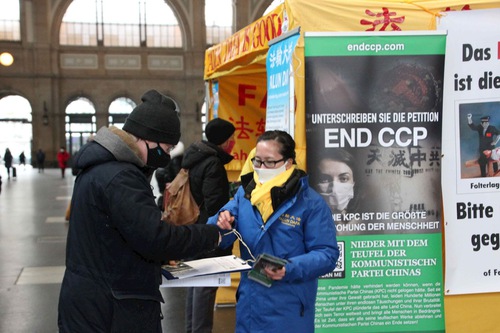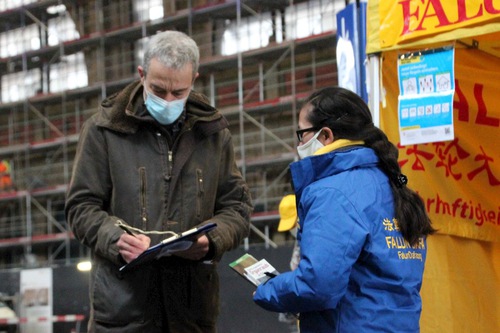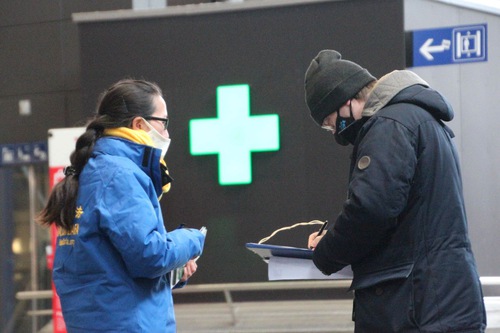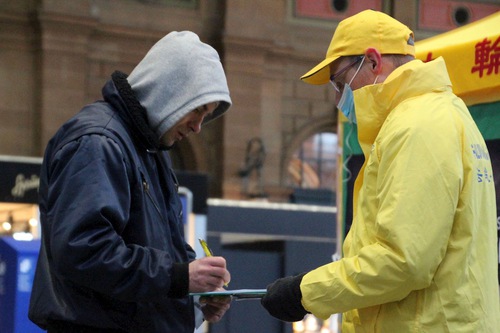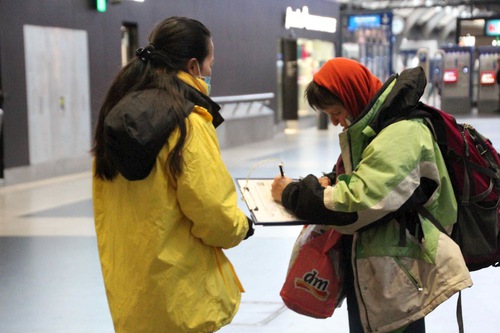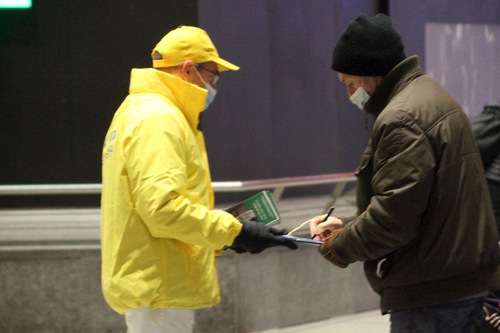 Signature collection at the Zurich Train Station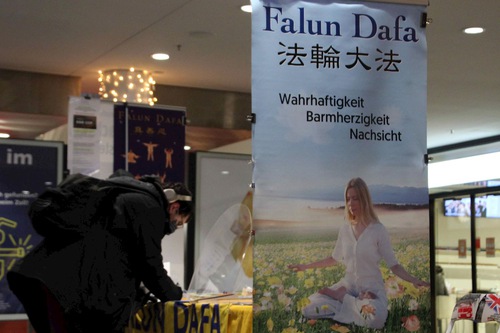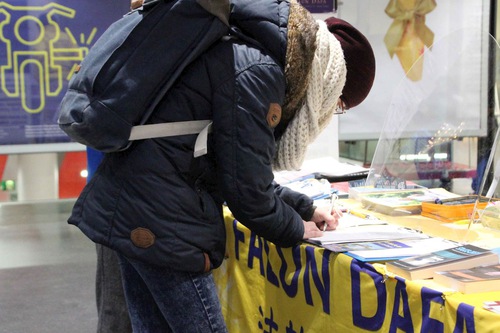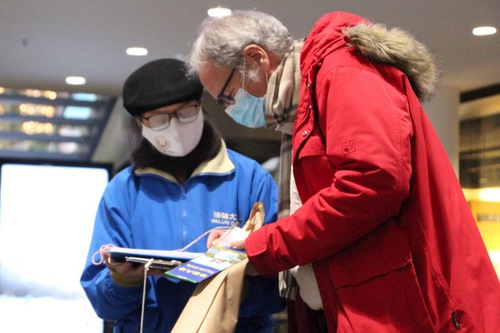 Signature collection at the Aarau Train Station
A passerby learns about Falun Dafa.
Many people in the Aarau Train Station stopped to read the information at the practitioners' booth, and they signed the petition after hearing more about the persecution. Even those who sympathized with communism said they felt practitioners' activities were meaningful. A man signed the petition and told a practitioner, "I'm signing for human rights. I hope those good people will be released."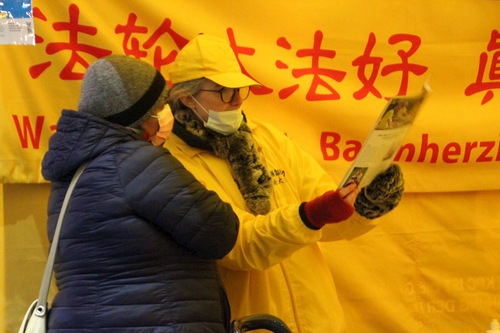 Ms. Marisella Meier expressed interest in learning to practice Falun Dafa.
Local resident Ms. Marisella Meier said she felt that the five sets of exercises could bring positive changes to people around her. She couldn't understand why the CCP persecutes Falun Dafa. "It's evil to ban a practice that brings people good health," she said. Though she rarely signs any petitions, she thought this was an important and serious petition that everyone should make a contribution to, so she was willing to support it.
Ms. Madeleine Goetz, a history teacher, signed the petition and said, "Human rights should be respected by all governments. The Chinese Communist Party is completely a dictatorship. Many things are banned in China just because they aren't in line with the Communist Party's wishes." She condemned the CCP's persecution of Falun Dafa and the atrocity of organ harvesting, and said she planned to learn more about it so that she could share it with her students.
Alexander, a local nurse, said religious persecution is despicable. "Communism harms everyone, everywhere. The CCP should definitely be ended," he said.
Mahmann, a high school student, was happy to sign the petition. "I'm strongly against communism," he said. "I'll definitely sign it! I want to stop this brutality and help end the Chinese Communist Party!" He couldn't understand why some people talk about communism positively. "My friends say socialism is good, but I find communism brings disasters, violates human rights, and promotes the wicked. It's trying to expand its power. It'll eventually destroy mankind, but our teachers told us socialism was good." He took many copies of the flyers to share with others.
A woman named Monika said she knew the CCP had been working on expanding its power overseas and aims to rule the world. "Communism rules like a cult and doesn't allow different opinions," she said. "It's an absolute dictatorship. It suppresses freedom. The CCP has been planning, destroying morality, and influencing other countries with its money, which is dangerous!"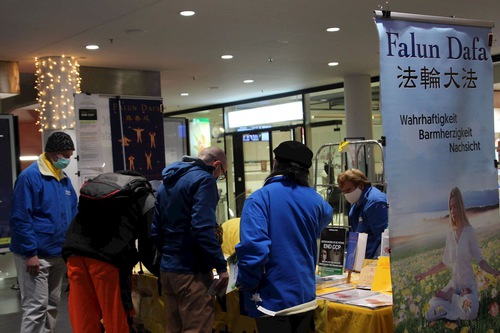 People continued to sign the petition as practitioners wrapped up their activity at the end of the day.