Although Spain currently has the highest number of coronavirus cases in the world, practitioners continue to hold activities to talk to people about Falun Dafa and collect signatures on a petition to help end the persecution. Many encouraged practitioners to keep up their efforts.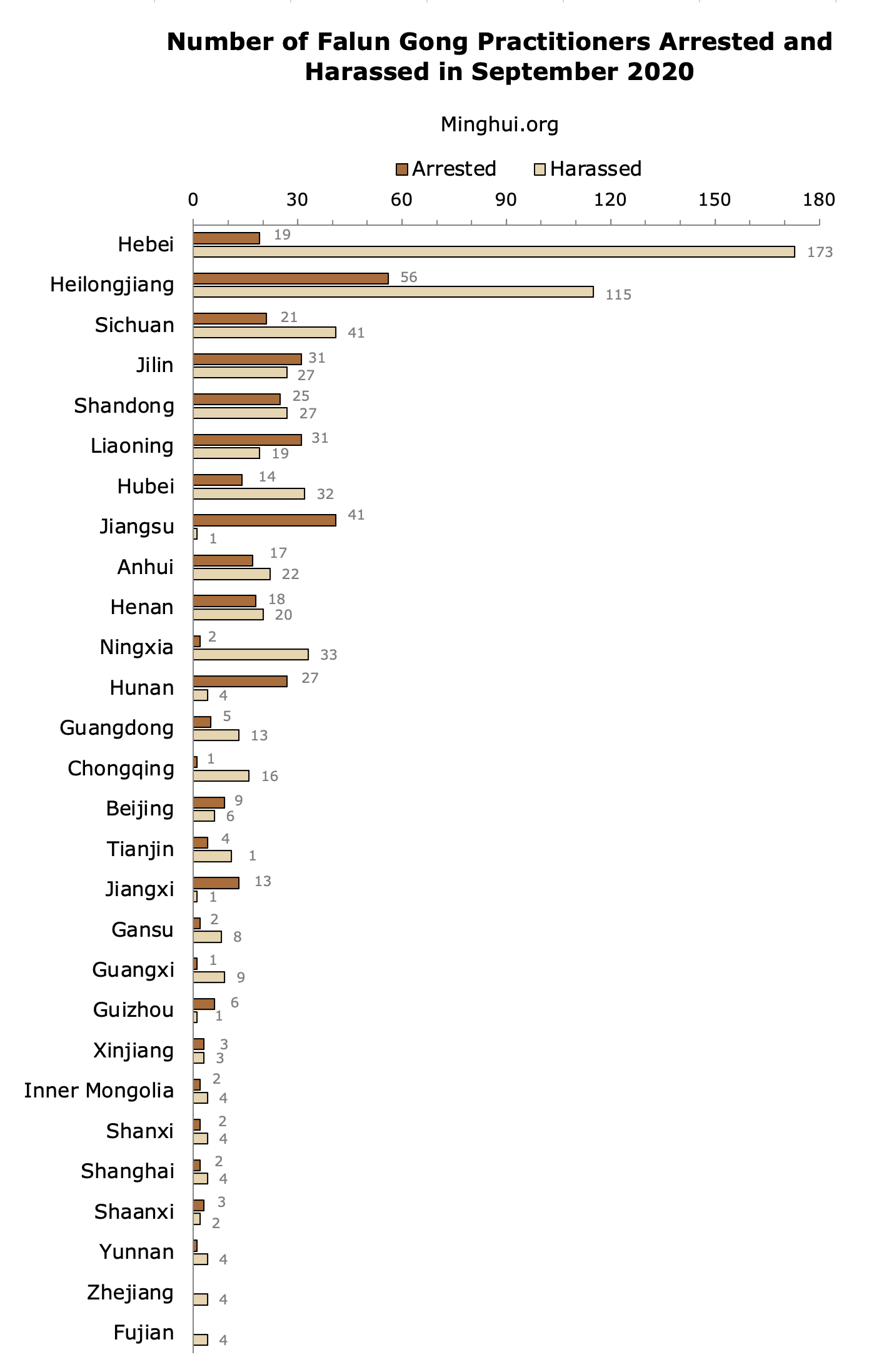 In September 2020, at least 356 Falun Gong practitioners were arrested and 608 harassed for their faith, bringing the year-to-date arrest and harassment cases to 4,746 and 5,264, respectively.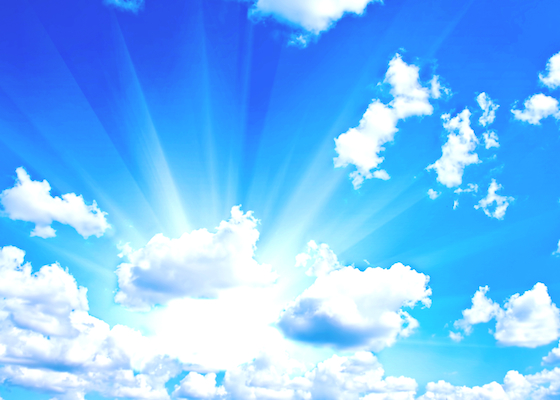 A practitioner's journey to find the fundamental problems of arrogance and selfishness hidden deep within and persistent efforts to eliminate them. By looking within and measuring every thought and action with the standard of Falun Dafa, along with intense study of Dafa's teachings, the attachments were eliminated. Publicly exposing this experience was an important factor in helping to eliminate these attachments.
Minghui Radio recently resumed its shortwave broadcasts to China at 5 p.m. (Current Events program) and 5 a.m. (Cultivation Experiences program) Beijing time. Visit mhradio.org for additional information and updates on frequencies used. Listeners can still hear the programs on the website.
When one man heard that the artworks detailed the ongoing persecution in China, he said, "What you are doing is definitely more important than what I'm doing!" and went straight to the exhibition.
A heartwarming story of a practitioner who forgave and changed his abusive and mentally unstable father with the power of Falun Dafa.
~ Evil Meets with Evil ~
~ Accounts of Persecution ~
~ Falun Dafa's Divine Power ~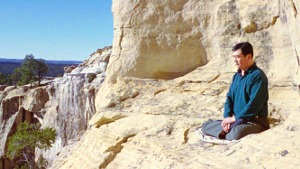 Master Li quietly watching the world from amidst the mountains after leaving New York following July 20th, 1999. (Published January 19, 2000)