French Practitioners Discuss Attending the European Falun Dafa Cultivation Experience Sharing Conference in London
September 07, 2019 | By Minghui correspondent Wenying Zhou
(Minghui.org) Falun Dafa practitioners from France participated in the European Falun Dafa Cultivation Experience Sharing Conference held in London on August 31, 2019. After listening to Master Li's greeting to the conference, the attendees said that they felt their immense responsibility to save people and do better in their cultivation.
Attendees said they were touched while listening to fellow practitioners describe their experiences. They looked within to find their own shortcomings and attachments, and became determined to move forward diligently in assisting Master to save more sentient beings.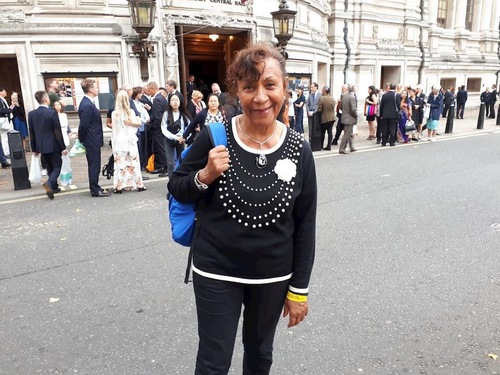 Christine traveled from Marseille, France to attend the conference in London. She feels that listening to other practitioner's experiences helps point out her own shortcomings.
Christine, from Marseille, France, said, "The experience sharing is very moving. It helps us realize that we have shortcomings and deficiencies. Every practitioner's experience is touching.
"One practitioner talked about the fear mentality. I was particularly touched and almost wept. When we are afraid, we will be interfered with. We may fear talking to people about Falun Dafa. She added, "The fear mentality must be related to selfishness. Selfishness is the most important attachment that people need to identify. I need to constantly examine myself for selfishness."
After she heard Master Li's greeting to the conference, she said, "I feel that Master has great expectations for us. We can't relax. The most important thing is that we need to remain positive. Master is looking forward to hearing good news from us. We can't let Master down."
She said, "These experience sharing conferences are important. By listening to others' experiences, we find our own shortcomings and loopholes. I'm very grateful for this opportunity." She said she was very happy to be able to attend this conference.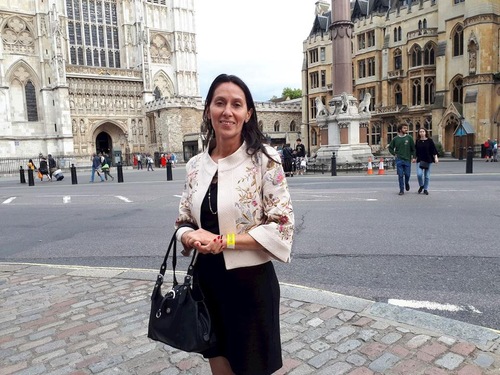 Stephanie traveled from Nantes, France. She said that after listening to other practitioners talk about their attachments, she recognized her own attachments to laziness and comfort.
Stephanie lives in Nantes, France, and began practicing Falun Gong in 2007. She said, "This experience sharing conference has truly awakened me. Dafa practitioners shoulder huge responsibilities. While recently reading Master Li's teachings, I keep noticing the word 'responsibility'. Fellow practitioners' experiences are powerful. Many mentioned that we need to look inward, which reminded me to look for my own attachments."
She said she was impressed with a sharing about the attachment to comfort. She said, "Regarding laziness and comfort, I sometimes have them. When I'm with other practitioners, I'm able to overcome them. But when I return home, they all come back. I have to pay attention to this point and be more diligent."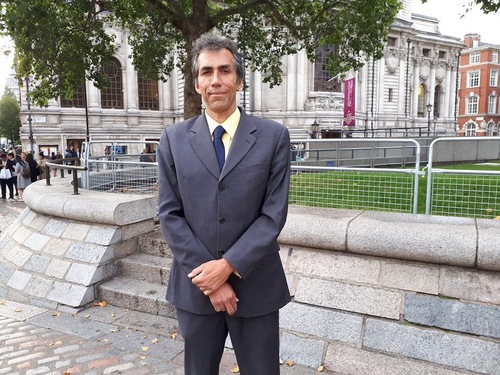 Richard said that he hopes to do better in the future.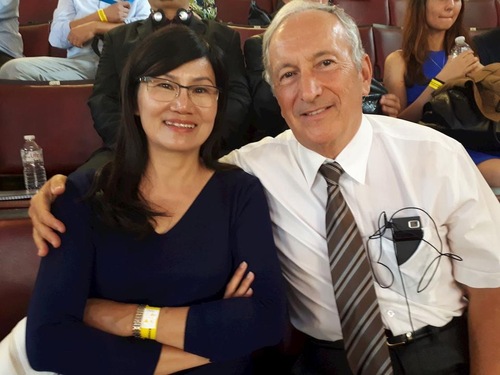 Patrick and Thuy were touched by the other practitioners' sharings. They said they would look within and improve themselves.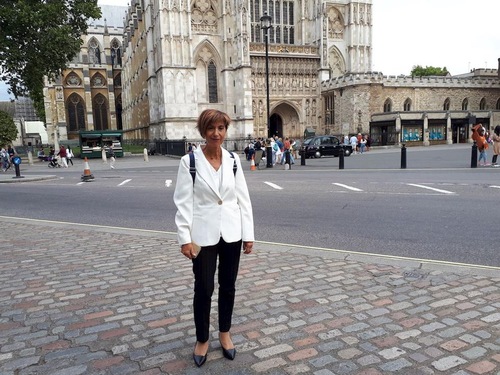 Lily said she would do better in studying the Fa, sending righteous thoughts, and saving sentient beings.