London: Documentary "Letter from Masanjia" Screened at Polish Social and Cultural Association
September 30, 2019 | By Fang Yuan, Minghui correspondent in London
(Minghui.org) The documentary "Letter from Masanjia" was screened at a recent Polish Social and Cultural Association (POSK) seminar on the evening of September 13. The organizers picked the documentary to expose the evil nature of the Communist Party, an experience under which the Polish people suffered for decades before the end of the Cold War.
"Letter from Masanjia" is a story about Falun Gong practitioner Mr. Sun Yi, who was jailed and tortured in China's notorious Masanjia forced labor camp.
The documentary begins with a handwritten letter found in a box of Halloween decorations purchased in a U.S. department store by Julie Keith, a homemaker in Oregon. The letter was a plea for help by a prisoner of conscience, imprisoned at Masanjia Forced Labor Camp in Shenyang, China. Ms. Keith posted the letter to social media, which soon led to worldwide media exposure of the story, eventually setting off a chain reaction that led to China's re-education through forced labor system being abolished, at least in name, in 2013.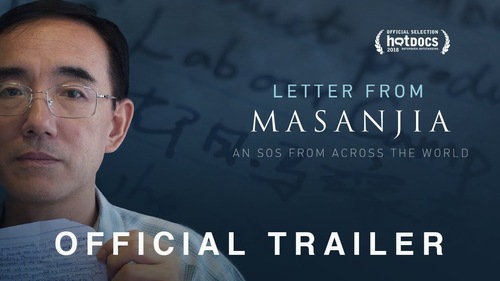 The documentary "Letter from Masanjia" was screened at a Polish Social and Cultural Association (POSK) on September 13, 2019.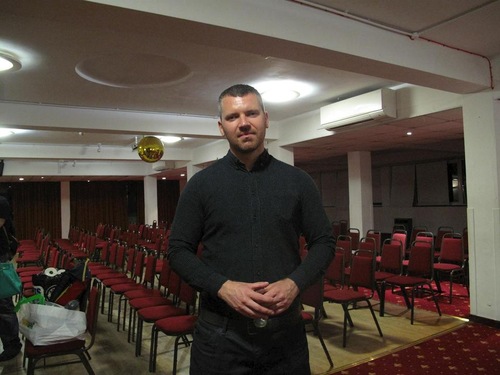 Jakub Gil, coordinator of Idz Pod Prad (IPP) in London
"Communism Is the Most Evil Thing in the World"
Jakub Gil, coordinator of Idz Pod Prad (IPP) Club in London, said POSK picked this documentary for its moving and meaningful story, and it can help people recognize the evil nature of the communist party.
"We chose this documentary to support freedom for the people being persecuted," said Mr. Gil. "To us, the Poles, communism is the most evil thing in the world. We have suffered so much under it. This is a fact why we are making the most effort to let the world know [about communism]."
He added that people with faith won't be afraid to battle the evil.
"Truthfulness-Compassion-Forbearance" Are the Most Beautiful Values to Mankind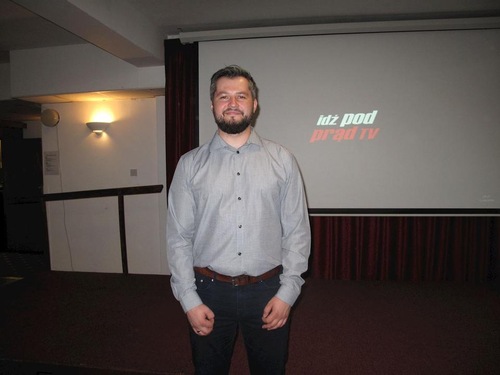 Tomek Skubis
Tomek Skubis moved to London from Poland 15 years ago. He first heard of Falun Gong and the persecution by the Chinese Communist Party (CCP) about 4 years ago.
After the film screening, Mr. Skubis commented that it told a story of an ultimate dual between justice and evil, and of the power of Truthfulness-Compassion-Forbearance.
"The documentary reminded us of an important question. During a time when information spreads so fast and is far-reaching, a matter like the persecution [of Falun Gong] has been known and discussed, but the question is, who has the responsibility to stop it.
"Falun Gong's principles, Truthfulness-Compassion-Forbearance, are the most beautiful values for mankind," he added.
Mr. Skubis was deeply moved by Sun Yi, the film's protagonist, who devoted himself to these principles. The torture and imprisonment destroyed his life and family, but couldn't crush his will. Sun continued to spread information about Falun Gong and the persecution, by printing and distributing fliers and newsletters.
He said, "I am thinking of joining a Falun Gong peaceful protest someday. I know that they have been protesting for years in London."
"A Righteous and Powerful Spirit"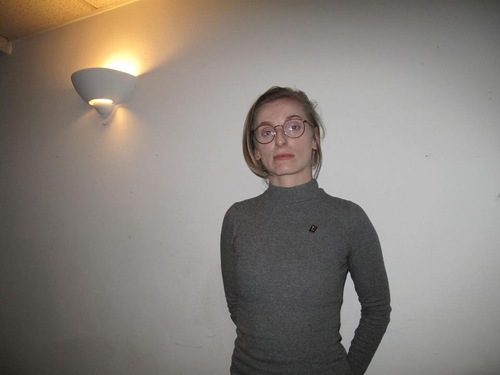 Graphic designer Greta
The documentary gave Greta, a graphic designer, inspiration, and reminded her of what is important in life.
She said that she had heard of the persecution, but didn't know the details. "When you see how police can break into one's home at any time, and without any cause, you understand the terror people experience," Greta said.
"He [Sun Yi] is not a physically strong man. But from his heart and soul, his thoughts and actions, I will say he is the strongest man in the world."
She realized that the principles of Truthfulness-Compassion-Forbearance empowered a "righteous and powerful spirit" in Mr. Sun.
"Must Face the Facts"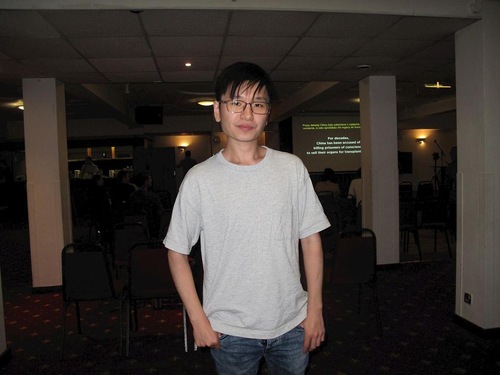 John Lee, a student from Hong Kong
John Lee, an international student from Hong Kong, said that the film helped him understand why Falun Gong practitioners protest in Hong Kong. He said that he walked by Falun Gong's display boards in Hong Kong for more than 10 years, but had not paid any attention to it as he was growing up.
"I am upset with myself," he said. "I should have done some research and known what the communist regime had done to Falun Gong. I should not turn my head to avoid facing the truth. I know it [the persecution] is true. Just look at what is going on in Hong Kong now – [the regime] can do any unthinkable thing. I must let the world know what the regime has done. I wish to see the regime collapse in my lifetime, and I will do something to make it happen."