Wife Detained for Practicing Falun Gong, Husband Warned It's No Use to Hire a Lawyer
September 21, 2019 | By a Minghui correspondent in Shandong Province, China
(Minghui.org) Police officers scaled the fence around Ms. Liu Yaqi's home on the morning of September 6, 2019, kicked open her door, and took her into custody.
The Pingdu City, Shandong Province, resident, who is in her early 50s, was targeted for her faith in Falun Gong, a mind-body practice that has been persecuted by the Chinese communist regime since 1999. This is not the first time that Ms. Liu has been persecuted for her faith. She was sentenced to three and a half years in prison when she was arrested in 2012.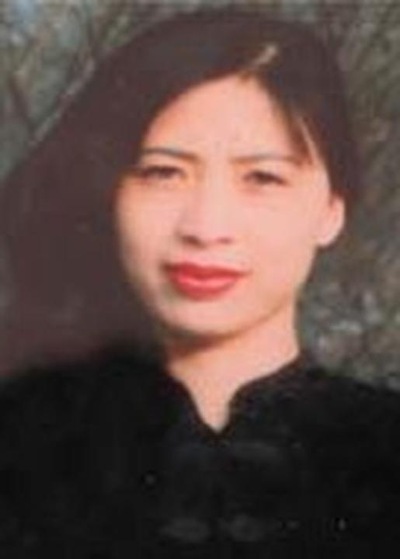 Ms. Liu Yaqi
It was already 4 p.m. when Ms. Liu's husband, who works in another city, rushed home after learning of her latest arrest.
He and the village official who informed him of Ms. Liu's arrest went to the local police station to inquire about her. An officer told them that Ms. Liu was a fugitive and couldn't be released. The officer ordered Ms. Liu's husband to sign her criminal detention notice, but he refused.
The police have been searching for Ms. Liu since July 2018. Prior to her latest arrest, she was seized by the police from her home on May 27, 2018. The police submitted her case to the procuratorate on July 31 after releasing her on bail on July 4, 2018, which forced her to live away from home to avoid further persecution.
Ms. Liu's husband returned to the police station several times to demand her release, but to no avail. He argued that his wife hadn't violated any laws, and that it was the officers who broke the law by arbitrarily arresting and detaining her.
An officer said to him, "The police department instructed us to arrest her. If you think we've violated the law, go ahead and hire a lawyer and sue us!"
Unable to make any progress by visiting the officers during normal business hours, Ms. Liu's husband found the home address of Liu Jie, the head of the local Domestic Security Division, and visited him in the evening.
Liu was shocked to see him at his door. "Why are you here? How did you know where I lived? Who brought you here?" He asked a string of questions and appeared to be very uneasy.
Ms. Liu's husband said he wasn't able to find him at the police station, so he tracked him down at his home to demand his wife's release.
Liu responded, "The case has already been submitted to the procuratorate. I can't do anything to help you. What you can do now is to hire a lawyer, but I have to warn you that hiring a lawyer won't be of much use."
Related report:
After Gaining a New Life Practicing Falun Dafa, Ms. Liu Yaqi is Imprisoned for Clarifying the Truth About the Persecution