28-Year-Old Man Suffers Beatings, Forced-feeding, and Electric Shocks While Imprisoned for His Faith
September 19, 2019 | By a Minghui correspondent in Heilongjiang Province, China
(Minghui.org) A 28-year-old man was shocked with multiple electric batons simultaneously for hours on two separate occasions within one month while serving seven years for refusing to give up his faith in Falun Gong. He was also subjected to other forms of abuse, including savage beatings and brutal forced-feeding.
Falun Gong, also known as Falun Dafa, is a spiritual discipline that has been persecuted by the Chinese communist regime since 1999.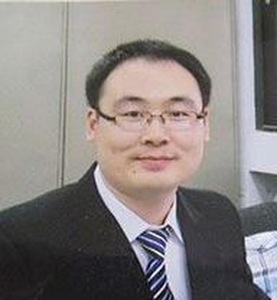 Mr. Zhang Shude
Mr. Zhang Shude, a native of Harbin City, Heilongjiang Province who worked in Panjin City, Liaoning Province, was arrested on June 26, 2017 for telling an officer that he practices Falun Gong when asked whether he had a spiritual belief during his application for a temporary residence permit.
He was sentenced to seven years by the Xinglongtai Court on February 8, 2018 and sent to the Seventh Ward in Dongling Prison on December 27, 2018.
Hunger Strike to Protest Beatings
Mr. Zhang made a request on January 4, 2019 to do the Falun Gong exercises. Instead of being given permission to do so, he was brought to an office, where three guards beat him until they were exhausted. Mr. Zhang was covered with bruises and had blood in his nose.
In the months that followed, the guards further punished Mr. Zhang by not allowing him to take showers or buy extra food when the food provided by the prison was barely enough to fill the stomach.
Mr. Zhang started a hunger strike on April 16, 2019 to protest the mistreatment. Three days later, he had lost the strength to walk and was dragged around by two inmates.
By April 20, he wasn't able to stand anymore. The guards ordered four inmates to carry him to the prison hospital for forced-feeding the next day. The doctor on duty refused to do the procedure for him upon finding that Mr. Zhang had high blood pressure.
After taking him back to the ward, the guards sprinkled water onto his face and force-fed him with half a bottle of water.
The guards carried Mr. Zhang back to the hospital on April 22. The doctor force-fed him with some soy milk.
A few hours later, Mr. Zhang pulled the feeding tube out. The doctor attempted to insert it back in, only to caused Mr. Zhang to throw up everything he'd just been fed.
The doctor continued to force-feed him on April 23. By that time, Mr. Zhang was so weak that he couldn't even sit. The guards, however, forced him to sit up and didn't allow him to sleep until 8: 30 p.m. The inmate on night duty woke him up every hour, rendering him unable to sleep the entire night.
Mr. Zhang became incontinent the next day, but he was still carried to the hospital, where the doctor tried to force-feed him but couldn't make it work.
The guards said to him, "We won't force you to renounce Falun Gong, if you agree to eat now." Only then did Mr. Zhang stop the hunger strike.
Electric Shocks
Mr. Zhang was brought to the Fifth Ward on June 10, 2019. A guard attempted to force him to do hard labor the next day. When Mr. Zhang refused, the guard brought him to his office, handcuffed him and pushed him to the ground. Another guard arrived and the two guards shocked him with electric batons and slapped his face and ears with their shoes for more than two hours.
Mr. Zhang experienced persistent pain in his ears after the beating. He requested medical treatment on July 12. The guards rejected his request and tortured him again.
This time, three guards shocked him with six electric batons for more than three hours. Mr. Zhang kept vomiting and his body shook involuntarily.
After he passed out because of the pain, the guards ordered a convicted rapist who never brushed his teeth to do artificial respiration on him. According to an insider, the guards taunted Mr. Zhang as he was being humiliated this way.
Mr. Zhang's neck and other body parts not covered by clothes had severe burns after the electric shock torture.
Related reports:
Appeal Rejected, 28-year-old Begins to Serve 7-year Prison Term for His Faith
Falun Gong Practitioner in Harbin Sentenced to 7 Years in Prison, 1,744 Supporters Petition for His Release
Practitioner Zhang Shude Arrested When Applying for an ID