Arrested in a Sweep of Falun Gong Practitioners, Two Heilongjiang Residents Stand Trial for Their Faith
August 15, 2019 | By a Minghui correspondent in Heilongjiang Province, China
(Minghui.org) Two Daqing City, Heilongjiang Province residents stood trial on June 14, 2019 for not renouncing their faith in Falun Gong, a spiritual tradition that has been persecuted by the Chinese communist regime since 1999.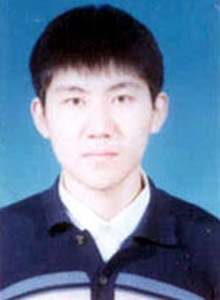 Mr. Qu Yanlai
Mr. Qu Yanlai and Ms. An Xianping's lawyers entered a not guilty plea for them. They also testified in their defense.
Mr. Qu argued that no law criminalizes Falun Gong in China and that he didn't violate any law in upholding his faith. Hearing this, the presiding judge cut short his statement.
Both Mr. Qu and Ms. An were arrested on November 9, 2018 during a mass arrest of Falun Gong practitioners in Daqing and Harbin, the capital city of Heilongjiang Province.
Mr. Qu has been detained at Daqing Detention Center and denied visits with his lawyer.
Although Ms. An was released on bail on the day of her arrest, she was taken back into custody on May 21, 2019.
The prosecutor returned their cases once to the police for more evidence, before submitting them to Ranghulu District Court.
Both practitioners are now being held at Longfeng Detention Center after the hearing.
Mr. Qu's family vowed to appeal for him should he be convicted.
Prior to his latest arrest, Mr. Qu has been repeatedly targeted for not renouncing his faith.
He once served five years in Tilanqiao Prison in Shanghai. He protested the persecution by holding a hunger strike and was force fed for five years as a result.
Related reports:
119 Falun Gong Practitioners Arrested in Two Heilongjiang Province Cities in One Day
Force-Feeding: Cruel Torture Used on Falun Gong Practitioners
Mr. Qu Yanlai Sent to Tilanqiao Prison Hospital in Shanghai; His Life Is in Imminent Danger
Tilanqiao Prison Authorities Drag Qu Yanlai Up and Down Concrete Stairs, Causing Bone-Deep Abrasions and Heavy Bleeding
Imprisoned Energy Engineer on Hunger Strike for Five Years to Protest Persecution of Falun Gong, Survives Daily Force-feeding
A Family in Daqing City Sues Jiang Zemin for Their Hardship
Mother of Chinese National Olympic Chemistry Contest's Top Prize Winner, Qu Yanlai, Appeals for Her Son
Shanghai Jiaotong University Graduate Qu Yanlai on Hunger Strike for 400 Days in the Shanghai Tilanqiao Prison