Minghui Report: 2,014 Falun Gong Practitioners Arrested for Their Faith in First Half of 2019
July 21, 2019 | By a Minghui correspondent in China
(Minghui.org) According to information compiled by Minghui.org, 2,014 Falun Gong practitioners were arrested and 1,369 were harassed for their faith in the first half of 2019.
Falun Gong, also known as Falun Dafa, is an ancient mind-body discipline that has been persecuted by the Chinese communist regime since July 1999.
Among the 2,014 arrested practitioners, 1,155 remain captive at the time of writing.
The arrests and harassment took place in 28 provinces and centrally-controlled municipalities. Hebei, Sichuan, Shandong, Heilongjiang and Liaoning are the top five provinces with the most practitioners targeted. Authorities in these five provinces have been actively carrying out the persecution policy in the past 20 years and the persecution tally has been persistently high in these regions.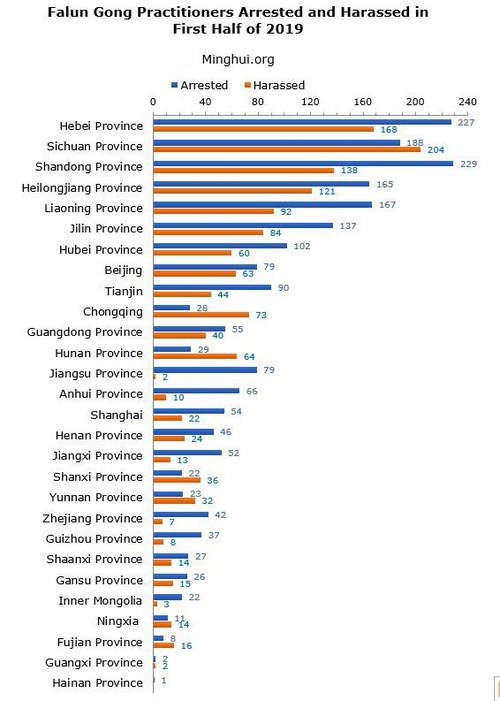 An average of 336 practitioners were arrested and 228 were harassed each month. The month of April saw a spike in the number of targeted practitioners. In this month, April 25 was the 20 th anniversary of 10,000 practitioners' peaceful appeal outside of the National Appeals Office in Beijing, who were seeking the release of several practitioners unjustly arrested days before. This event became a politically sensitive date for the communist regime, and police often arrest practitioners on a large scale around this time every year. Several group arrests were reported across China this April.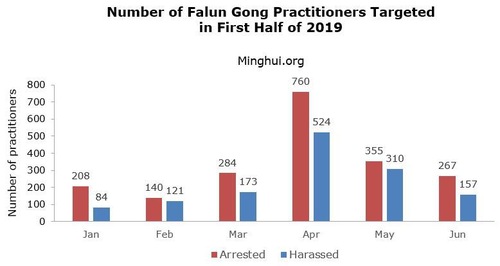 At least 271 practitioners over the age of 65 were targeted for their faith, including 81 practitioners over the age of 80.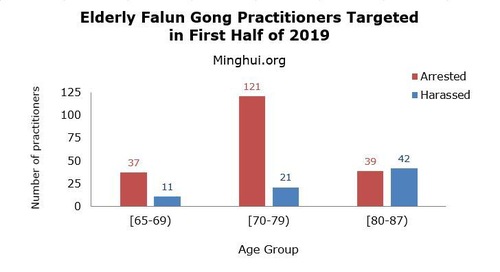 A total of 1,008 practitioners had their homes ransacked. Seventy-eight practitioners were extorted by the police for a total of 1,078,333 yuan. In particular, the police confiscated 300,000 yuan in cash, a car, and other belongings from Ms. Wang Yulan, a resident of Haozhou City, Anhui Province; and 180,000 yuan cash from Mr. Zhang Guoping, 79, from Yuanping City, Shanxi Province.
Another 12 practitioners had their pensions suspended for not renouncing their faith.
Police brutality during the arrests were prominent in the first half of 2019. One 82-year-old woman died several hours in the police station following her arrest. Another woman with a medical condition died at home alone, days after she was harassed by the police. The death cases will be detailed in another report.
In addition to the tragic deaths, some practitioners were savagely beaten by the officers, resulting in physical injuries. One woman sustained brain damage and a heart problem after she was beaten for refusing to reveal her name and address. Another woman was force-fed with water by the officers who were trying to get a urine sample. She almost suffocated and had bruises and pain all over her body.
I. Snapshot of Arrest Cases
1. Group Arrests
Group arrests were reported throughout the first half of 2019, especially around the sensitive dates such as the 20 th anniversary of the April 25 Appeal and the May 13 World Falun Dafa Day.
In January 2019, shortly before the Chinese New Year, 13 practitioners from Cangzhou City, Hebei Province were arrested and another dozen were harassed.
Group arrests of 47 practitioners in Jiangsu Province, more than 20 practitioners in Sichuan Province, and 14 in Jiangxi Province took place a few days before April 25.
On May 12, eight elderly practitioners in Zhuhai City, Guangdong Province were arrested while studying Falun Gong books together. The police recorded detailed information about each practitioner, including their children's employment information and phone numbers, before taking them home and ransacking their places.
Five days later, another eight practitioners in Yingtan City, Jiangxi Province were arrested and detained for 12 days. The police claimed that they were reported for studying Falun Gong books together last year.
2. Police Brutality
Ms. Liu Yaofeng Savagely Beaten by the Police on the Street
Ms. Liu Yaofeng, a resident of Shenyang City, Liaoning Province, was arrested on April 25, 2019 after being reported for talking to people about Falun Gong. A group of officers beat and kicked her on the street for more than ten minutes before taking her into the police car. She had injuries all over her body and a lump on her head.
Although the Shenyang City Detention Center initially rejected Ms. Liu's admission due to her physical condition, the police forced them to accept her.
Ms. Wang Cuixia Pepper Sprayed
Ms. Wang Cuixia, a resident of Tangshan City, Hebei Province, was arrested on May 18, 2019 while talking to people about Falun Gong at a farmers' market. The police first used pepper spray on Ms. Wang's family who came to the police station to seek her release, and then used the spray on Ms. Wang when she resisted from being taken to the local detention center.
After she fell unconscious, the officers dragged her by the handcuff into the detention center. Her wrists hurt for months afterwards.
When Ms. Wang urged the officers not to participate in the persecution, one officer threatened to burn her body with searing iron and then put honey and ants on her wounds.
Police Brutally Force-Feed Woman with Water to Obtain a Urine Sample
Ms. Yao Aiying was arrested on the evening of April 22, 2019 while giving Ms. Luo Jianrong a ride back home. Both women were taken to the local police station and interrogated.
At 9 pm, five officers took them to a hospital for physical examination. Ms. Yao refused to give a urine sample and was dragged to the men's bathroom and force fed with bottles of tap water.
With Ms. Yao's hands cuffed behind her back, the officers grabbed her hair and neck, pressed her against the wall and forced a bottle of water into her mouth.
The bottle fell out as she struggled. The officers then pushed her against the ground. Three officers held her neck, head, and legs, and a fourth officer pressed his knee against her upper body, pinched her nose and then force fed her with several bottles of water. She almost suffocated.
After the force feeding of water, another female officer pulled her pants down and pressed on her lower abdomen. She still refused to urinate. Then they forced her to drink more water and she couldn't hold it anymore and finally urinated.
By that time, Ms. Yao was exhausted and had bruises and pain all over her body. Her head was swollen and her mouth was injured. Her clothes were wet and even her ears were full of water.
Disabled Woman Arrested After Police's Break-In
A group of officers knocked on the door of Ms. Gao Suming's home on April 18, 2019 and attempted to arrest her. When the 59-year-old resident of Guangzhou City, Guangdong Province refused to open the door, the police cut off her electricity and stayed outside of her apartment for a few days. They broke into her home at 5:40 pm on April 23 and arrested her. Her neighbor was also harassed by the police.
Ms. Gao contracted polio and became disabled since her childhood. She is now held incommunicado at the detention center. Her sister, who is currently residing abroad, called the police several times to inquire about her case, but the police refused to provide any information.
3. Arbitrary Arrests
Former College Professor Arrested for the Third Time for His Faith in Falun Gong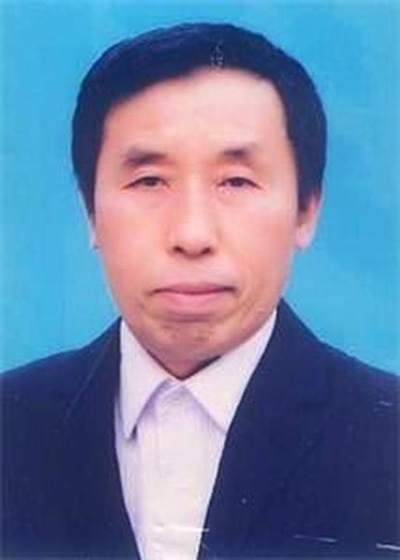 Mr. Yu Chunsheng
Mr. Yu Chunsheng, a resident of Shenyang City, Liaoning Province, was arrested at a local train station on June 19, 2019, after the police scanned his ID at the security checkpoint and found that he is a Falun Gong practitioner.
Mr. Yu, 61, was transferred to a detention facility of Shenyang Railroad Police Station that evening and has since been denied family visits.
This is the third time the former mechanical engineering professor and department dean at Shenyang Institute of Technology has been arrested for not renouncing his faith in Falun Gong.
Police Fabricate Evidence After Arresting Practitioners
Mr. Xu Shikai, his son Mr. Xu Mingqing and daughter-in-law Ms. Zhou Wanqin, of Huili County, Sichuan Province, were arrested on the evening of April 23, 2019. The police took the three of them across town and took pictures of them. The police also took picture of the elder Mr. Xu by a telephone pole and alleged that he had posted Falun Gong information on the pole.
While the elder Mr. Xu is still held at Huili County Detention Center at the time of writing, his son and daughter-in-law were released after nearly one month of detention. The younger Mr. Xu was savagely beaten by the inmates at the detention center and had bruises all over his body.
The couple are now forced to live away from home to avoid further persecution.
Falun Gong Practitioners Arrested While Trying to Attend Hearing of Local Woman, Biometrics Taken
More than two dozen Falun Gong practitioners in Guiyang City, Guizhou Province were arrested and had their biometrics taken on June 13, 2019 when they tried to attend the hearing of Ms. Li Yuanyou, 62, who was arrested last year for distributing informational materials about Falun Gong.
The officers took photos of every practitioner, collected their fingerprints, and drew blood samples. They also videotaped each person's front, left and right sides, as well as their feet.
With China's ever advancing massive surveillance tools, including facial and gait recognition, the practitioners suspect that the authorities used the hearing as a ploy to arrest them and collect their information for further surveillance.
4. Family Affected
Single Mother Arrested for Her Faith Two Months before Daughter's College Entrance Exam
Ms. Zhang Xuemei, a resident of Nanpi County, Hebei Province, was arrested two months before her daughter's college entrance exam.
The twelfth grader was shocked to see her home had been ransacked when she returned home for lunch break on March 28, 2019. She went to another Falun Gong practitioner, Ms. Sha Mei, to seek help, only to be deceived by officer Shan Cifang, who was ransacking Ms. Sha's home, into turning in her cellphone.
With Ms. Zhang being held at the Cangzhou City Detention Center, her sister stepped in to take care of her daughter.
It was reported that Ms. Zhang was targeted after being suspected of putting up posters with information about Falun Gong at a residential area in Nanpi County.
Grandmother-to-be Arrested for Her Faith in Falun Gong
Ms. Wang Yilin, a resident of Changchun City, Jilin Province, was arrested on April 20, 2019 for telling people at Nanhu Park about Falun Gong. She is now facing indictment for her faith, and her family is seeking her unconditional release.
Ms. Wang's husband said he has been extremely distraught since her arrest. He was nearly hit twice when he accidentally ran a red light in a distracted mental state. Their pregnant daughter has been crying every day, leaving him worried for her and her child's health. Ms. Wang's younger sister's depression also recently recurred and she kept calling him to ask for her sister.
Breastfeeding Mother Detained for Her Faith, Family Struggles To Feed Her One-year-old Son
As a nursing mother in Jinan City, Shandong Province remains detained for her faith, her family is struggling to feed and care for her one-year-old son.
Ms. Liu Xifang, in her 30s, was arrested on June 14, 2019, while staying at her mom's house in Huimin County, also in Shandong Province, together with her husband and their one-year-old son. She was targeted because she had been reported for distributing materials about Falun Gong the day before.
One arresting officer said to Ms. Liu, "The Chinese Communist Party is going to wean your son now!"
The police forced Ms. Liu's husband to take them to his own home in Jinan City, about 80 miles away, with the little boy in tow.
The police didn't find anything interesting to them at Ms. Liu's residence, so they took pictures of New Year's paintings with "Truthfulness, Compassion, Forbearance," the core principles of Falun Gong, written on them.
When Ms. Liu's husband returned to Huimin County on June 15 to seek her release, she had already been taken to Binzhou City Detention Center the afternoon before.
He next traveled to the detention center and demanded to visit Ms. Liu. But Qu Zheng, the director of the detention center, denied the visit.
Ms. Liu's husband asked that she be at least allowed to breastfeed their son, who he brought along on the trip and had just started crying. Qu said no.
Elderly Father Arrested Months After Daughter's Arrest, Leaving Behind Disabled Grandson
Five months after Ms. Sheng Shuli, a resident of Pingdu City, Shandong Province, was arrested for practicing Falun Gong, her 75-year-old father, Mr. Sheng Songgang, was also arrested at his home on June 21, 2019.
Hours after Ms. Sheng's arrest on January 22, 2019, her son, who is disabled, went to the local police station to see her, only to be threatened and turned away. The same thing happened when he went to the police station to visit his grandfather.
With both his mother and grandfather incarcerated at Pudong Detention Center, Ms. Sheng's son was left to try to help them on his own.
5. Elderly Arrested
79-Year-Old Woman Faces Prosecution for Her Faith
Ms. Sun Weizhen, a 79-year-old resident of Dandong City, Liaoning Province, was arrested while walking on the street on June 15, 2019, after she was reported for being a Falun Gong practitioner.
The police searched her purse and found a copy of the notice issued by the Chinese publication bureau in 2011 to revoke the ban on the publication of Falun Gong books.
Ms. Sun explained that practicing Falun Gong was legal and doesn't violate any laws, but the police refused to listen. They later ransacked Ms. Sun's home but didn't find anything of interest.
The police submitted Ms. Sun's case to the Zhen'an District Procuratorate on July 2, 2019, charging her with possessing the notice from the Chinese publication bureau.
Once Imprisoned for Three Years, 78-Year-Old Woman Arrested Again for Her Belief
Ms. Zhou Junling, a 78-year-old Tianjin resident was arrested on April 24, 2019 for practicing Falun Gong. This was the second time that Ms. Zhou has been persecuted for her faith. She previously served three years in Tianjin Women's Prison, following her first arrest on August 27, 2008 for distributing Falun Gong informational materials.
Two inmates monitored her around the clock. She was not allowed to talk to anyone. She was forced to watch video programs and materials that slandered Falun Gong and sit on a "small stool" for a long time. She was also exposed to the cold because guards refused to provide heat to her room during the frigid winter. It was so cold that her two monitors couldn't sleep at night.
Ms. Zhou was forced to perform slave labor in the prison. Her assignment was to create food packaging bags. Some of the raw materials were toxic. Her right foot swelled so badly that she had to wear shoes that were four sizes larger than her normal size.
78-Year-Old Woman Detained for More Than One Month for Her Faith
Ms. Mou Guiqin, a 78-year-old resident of Jilin City, Jilin Province, was arrested outside her apartment building by four police officers on April 11, 2019. The officers ransacked her home and confiscated her computer, printer and Falun Gong books.
One day before her arrest, she received a call from Chuanying District Police Department and was asked whether she had recently visited Taiwan, where Falun Gong is very popular.
Ms. Mou is currently being held at Jilin City Detention Center. The police are attempting to file charges against her for having Falun Gong books.
6. Repeated Persecution
Brother Dies of Torture, Sister Detained the 6th Time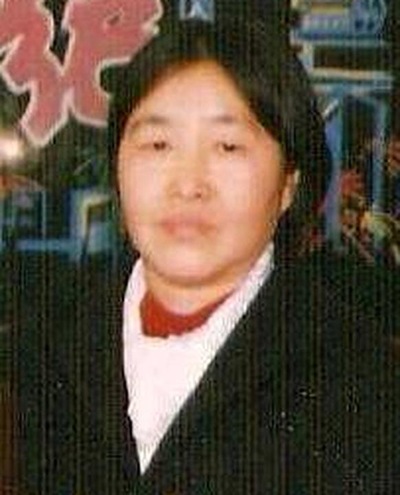 Ms. Wu Yuexia
Ms. Wu Yuexia, a 62-year-old resident of Shuangyashan City, Heilongjiang Province, was arrested on June 20, 2019 while putting up self-adhesive stickers bearing information about Falun Gong.
This is the 6 th time that Ms. Wu was detained for her faith in Falun Gong. Her young brother, Mr. Wu Yueqing, was also arrested numerous times and sentenced to 12 years in prison for practicing Falun Gong. As a result of the torture he suffered at Mudanjiang Prison, his lung was damaged and a large cavity was formed. His body weight also dropped to only about 35 kilograms (less than 80 pounds). He died in his 30s on December 23, 2007.
During the time Mr. Wu was imprisoned, Ms. Wu became the only guardian of his 13-year-old son, Wu Yingqi, who lost his mother in a car accident a few years ago. But soon, Ms. Wu was also arrested and sent to a labor camp for her faith, and the teenage boy had to be sent to the local orphanage.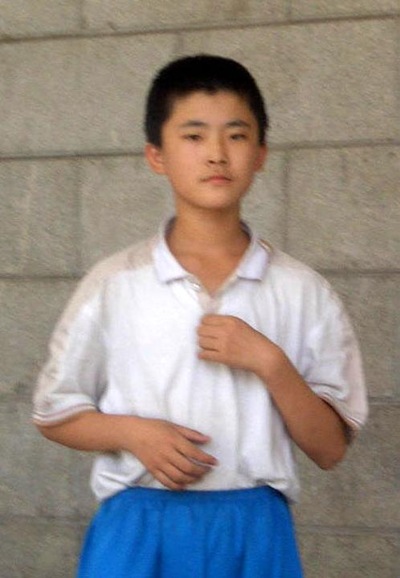 Wu Yingqi
After Ten Years of Imprisonment for His Faith, a Former Businessman Faces Prosecution Again
After spending ten years in prison, a former businessman is facing prosecution again for not renouncing his faith in Falun Gong.
Mr. Han Xu, 53, a resident of Lanzhou City, Gansu Province, was arrested on May 29, 2019, after being reported for talking to people about Falun Gong. He was held at Taoshuping Detention Center for 15 days and transferred to Xiguoyuan Detention Center for criminal detention on June 13.
The police submitted Mr. Han's case to the Chengguan Procuratorate on June 20, 2019. When Mr. Han's family visited prosecutor Zhang on June 25 and submitted a proposal of not approving the arrest, Zhang said it was not possible for her to do that.
Zhang also said: "Because he has been sentenced to ten years before, he might get a heavy sentence this time."
Disabled Single Mom on Hunger Strike to Protest Sixth Arrest for Her Faith, in Serious Condition After Being Force-fed
Ms. Wang Hongyu and her son before the persecution began
Ms. Wang Hongyu went on a hunger strike in protest after she was arrested for the sixth time on April 18, 2019 for practicing Falun Gong.
The 48-year-old woman in Longkou City, Shandong Province was force fed and became very weak. She had symptoms of dizziness, nausea, and vomiting. Her family is extremely concerned about her well being.
This is not the first time that Ms. Wang has been targeted for holding firm to Falun Gong, which she credits with returning her to health. Ms. Wang was disabled after suffering a spinal injury while trying to escape from a brainwashing center in 2001. Her husband, unable to withstand her being repeatedly arrested, divorced her. Ms. Wang's latest arrest came seven years after she finished serving five years in prison for her faith.
7. Personal Property Confiscated
Woman's Rental Housing Terminated Following Her Arrest
Ms. Li Donghua, a 60-year-old resident of Beijing, was arrested on April 20, 2019 after the police deceived her into opening the door and then found Falun Gong books in her room.
Ms. Li held a hunger strike at Chaoyang District Detention Center and was force fed. Shortly afterwards, she began to experience abnormal heartbeat, panic attacks and was sometimes in a delirious state.
After one month of detention, she was transferred to a brainwashing center. With her health quickly deteriorating following the force-feedings, she suddenly fell into a coma and was in critical condition one day. Although she was soon released after being hospitalized for a few days, she was devastated to find that her public housing had been terminated and she has no place to live now.
Former Marine Researcher Has Pension Suspended After Being Sentenced for Not Renouncing Her Faith
Ms. Dong Xiangru, a 74-year-old resident of Hangzhou City, Zhejiang Province, was sentenced to two and a half years in prison in October 2018 for distributing Falun Gong related materials.
She is now under house arrest due to her poor health. The local authorities have been repeatedly harassing her at home and her former employer, the Zhejiang Province Marine Fishery Bureau, has suspended her pension since March 2019 because she refused to renounce her faith.
Police Secretly Ransacked Practitioner's Home When He Was Detained for His Faith
A group of officers broke into Mr. Shan Cungang's home in Qinhuangdao City, Hebei Province on April 19, 2019 and arrested him. The police ransacked his apartment and confiscated his Falun Gong books, two cellphones and other personal belongings.
During the raid, the police broke his bedroom door. Three officers sat on him and kicked his back with their knees. His hands and wrists were injured.
Mr. Shan was taken to the police station and transferred to a local detention facility. According to his neighbor, the police returned to his home several times and searched the place during the time he was detained. They repeatedly took his computer away and then sent it back. The last time the police went to his home was the day before Mr. Shan was released.
II. Snapshot of Harassment Cases
Hebei Woman Forced to Live Away from Home to Avoid Persecution
More than 20 officers broke into Ms. Du Xiaoju's home in Shenzhou City, Hebei Province on May 14, 2019 and attempted to arrest her. Ms. Du escaped while the officers were ransacking her home. The police detained her ill husband for four hours and also returned several times to harass her family, forcing her to live away from home to hide from the police.
Practitioners in Their 80s Threatened with Pension Suspension for Upholding Their Faith
Two retired teachers in Jinan City, Shandong Province, Mr. Bo Zaijin and Mr. Hou Yufu, both in their 80s, were harassed by officials from local education bureau on April 15, 2019. The officials threatened to suspend the practitioners' pension if they didn't renounce Falun Gong. Both practitioners refused to comply.
Shandong Woman Threatened with Grandson's Education for Not Renouncing Their Faith
Ms. Yu Lianshan, a resident of Yantai City, Shandong Province, was harassed by several local government officials on June 26, 2019. The officials ordered Ms. Yu to write statement to give up practicing Falun Gong, or they would deprive her grandson's opportunity to attend college. When Ms. Yu refused to comply, the officials searched her home and confiscated her Falun Gong related materials. The harassment left her children and grandson, who had just received an offer from a university, in tremendous distress.
Police Install Surveillance Cameras Outside of Practitioner's Home
When Mr. Li Fengxu returned home on June 18, 2019, he found the lock to his front door was broken. He rushed in and found more than ten DVDs with information about Falun Gong that he put in a drawer were gone. It dawned on him that the police just came and searched his place.
In order to monitor him, the police installed surveillance cameras in the front and back side of his apartment. Some of his neighbors were also paid by the police to monitor him.
Shenzhen Woman Forced to Move Out from Apartment and Lost Her Job as a Result of Police Harassment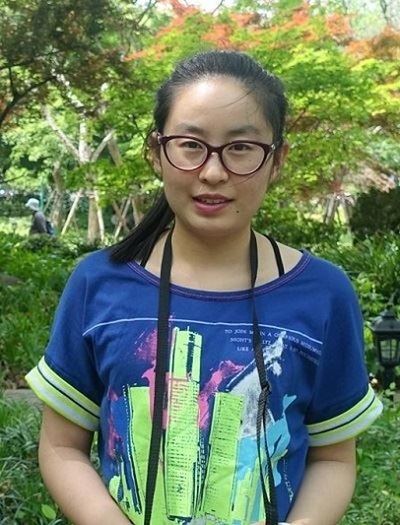 Ms. Han Xuejiao
The local police and staff from residential committee in Shenzhen City, Guangdong Province have been harassing Ms. Han Xuejiao since November 2018. They often followed and monitored her daily life in order to pressure her to give up practicing Falun Gong.
When Ms. Han refused to comply, the officers sometimes knocked on her door in the middle of the night or even got the key to her apartment from her landlord and broke into her residence. Harassed by the police himself, Ms. Han's landlord terminated her lease in late April and ordered her to move out before May 1.
On April 25, the Shenzhen City Human Resource and Social Security Bureau logged a bad credit record for Ms. Han, with the reason that she participated in "outlawed organization and activities."
Ms. Han was laid off by her employer on May 17, 2019, after they were pressured by the police.
Related reports:
Minghui Report: 341 Falun Gong Practitioners Arrested in May 2019
Minghui Report: 688 Falun Gong Practitioners in China Arrested in April 2019
Minghui Report: 245 Falun Gong Practitioners Arrested in March 2019
Minghui Report: 101 Falun Gong Practitioners Arrested in February 2019
Minghui Report: 181 Falun Gong Practitioners Arrested in January 2019
Minghui Report: Nearly 9,000 Falun Gong Practitioners Arrested or Harassed in 2018 for Their Faith