Illinois, USA: Spectators Call Out 'Falun Dafa Is Good' in Evanston Parade
July 11, 2019 | By Falun Dafa practitioners in Chicago, Illinois
(Minghui.org) Falun Dafa practitioners in Illinois participated in the Independence Day Parade in Evanston on July 4, 2019. Evanston, the home of Northwestern University, is on Lake Michigan and 12 miles north of downtown Chicago.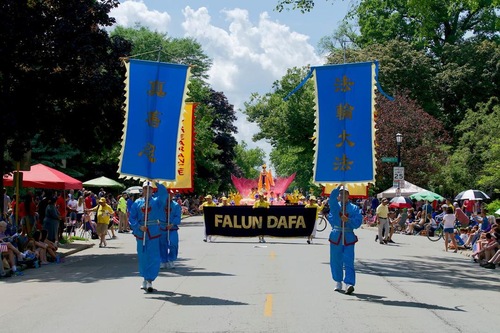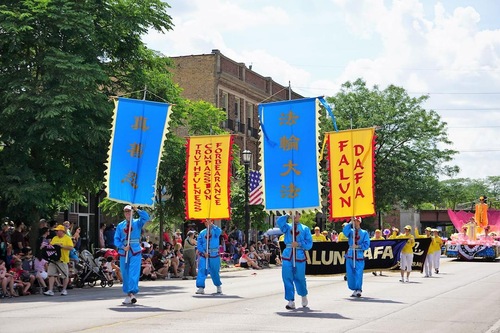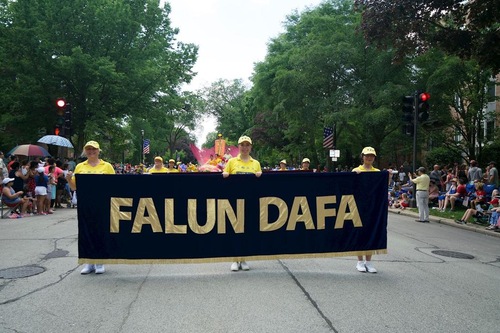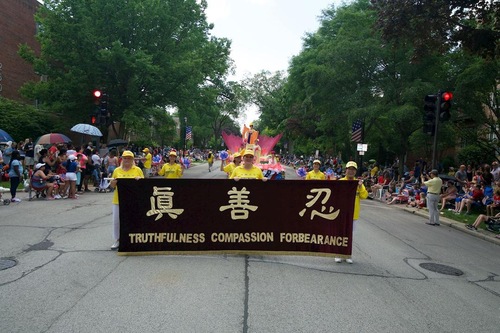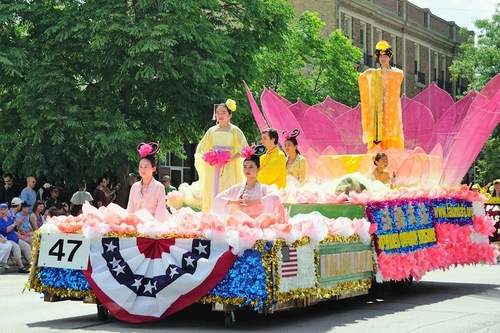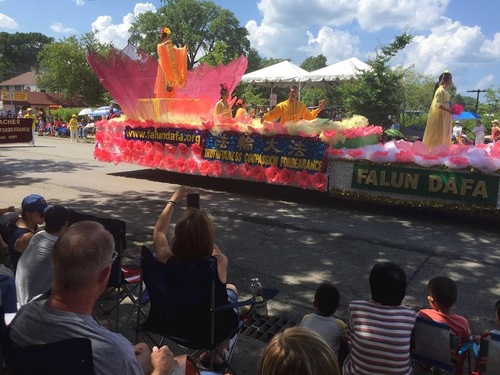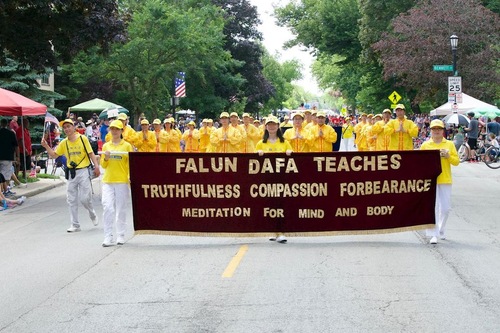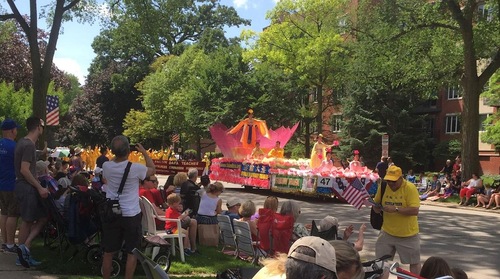 Falun Dafa practitioners participate in Evanston's Independence Day celebrations on Thursday, July 4, 2019.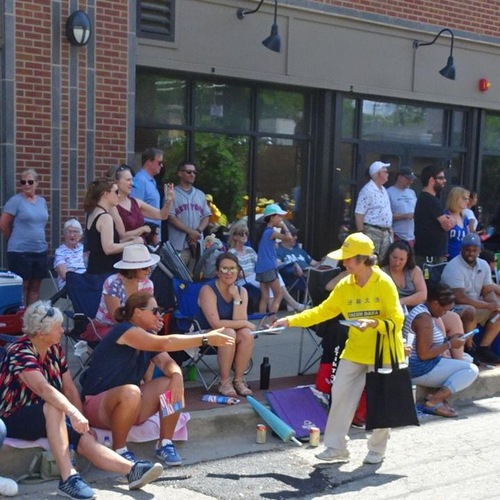 Falun Dafa practitioners hand out information along the parade route.
This was the city's 98th Independence Day parade. More than 100 groups participate in the event annually, and many elected officials also attend.
The Falun Dafa practitioners' contingent has been one of the most popular entries for many years. The car float won first prize in 2003 and has won other awards in subsequent years. Every year, the Falun Dafa entry consists of a waist drum team, Tang Dynasty drummers, and an exercise demonstration. A number of spectators were seen following the practitioners' exercise movements. This year, spectators were also heard shouting, "Falun Dafa is good," even though those words were not printed on any of the banners practitioners were holding or literature they were handing out.
Proud to Promote Falun Dafa
Young practitioners George and Kelly traveled four hours by car from Indiana to take part in this year's parade. "This parade shows people the beauty of Falun Dafa. Everyone, regardless of race or age, is welcome to learn the practice. Compared to other groups, Falun Dafa's float and exercise demonstration is a refreshing change. Everyone doing the exercises looks so peaceful. We are very proud of Falun Dafa," George said.
Spectators Say Falun Dafa Is Good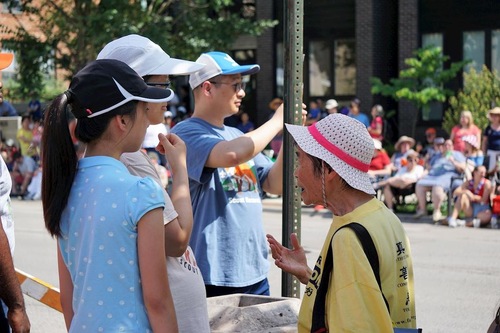 A practitioner speaks with Chinese spectators about Falun Gong.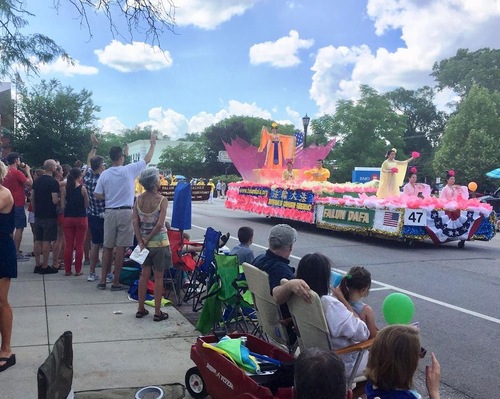 Spectators wave at the Falun Dafa practitioners' float.
People clapped and waved when the Falun Dafa procession came into view, and some were heard saying, "This is so beautiful." Many people used their mobile phones to video the beautiful float and the exercise demonstration.
A few Chinese spectators offered words of encouragement to the practitioners, and other spectators were heard shouting, "Falun Dafa is good!" They were not reading the brochures and they did not see these words on any banners. They seemed to just know that Falun Dafa is good.