New York: Falun Gong Practitioners' Group Exercise in Battery Park Draws Passersby
May 23, 2019 | By a Minghui correspondent
(Minghui.org) The melodious music and an oasis of calm drew tourists visiting New York's Battery Park in south Manhattan on May 18, 2019. As part of the celebrations to honor World Falun Dafa Day, Falun Gong (also known as Falun Dafa) practitioners held a group exercise practice at Battery Park. Many passersby including those walking to the South Ferry Terminal stopped to watch and learn about the ancient spiritual practice.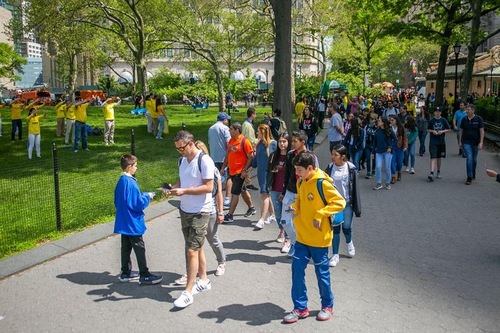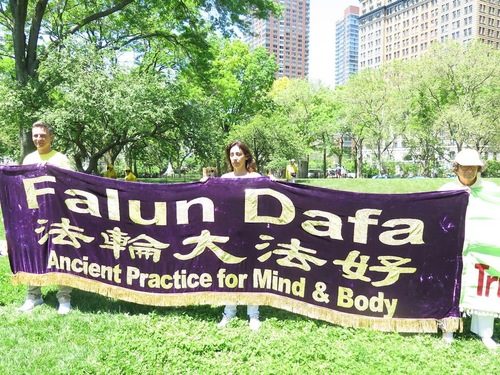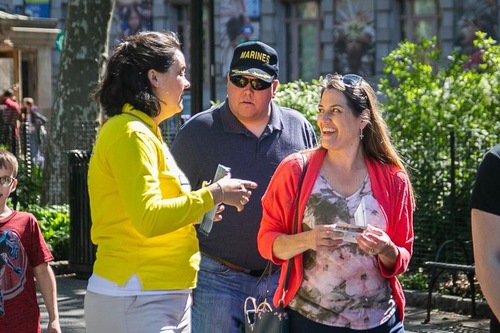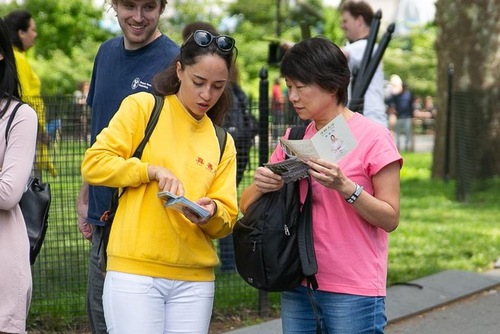 Falun Gong practitioners hold large banners and raise awareness to the tourists in Battery Park.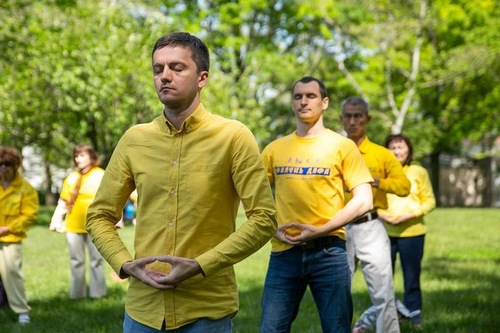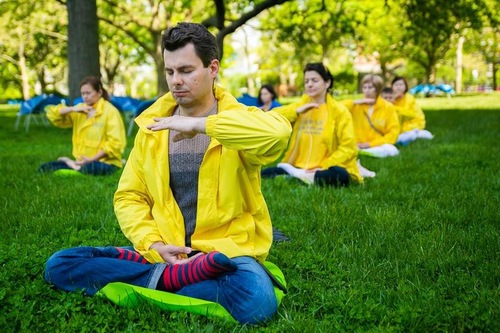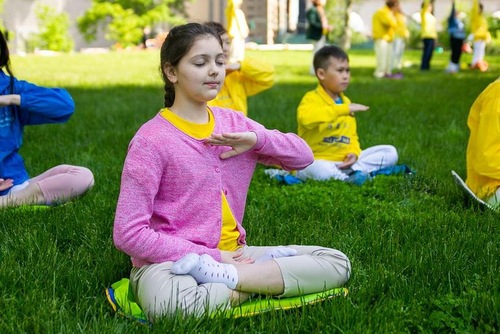 Falun Gong practitioners demonstrate the exercises at Battery Park on May 18, 2019.
Tourist from Puerto Rico: "Falun Gong Is Wonderful!"
Rachel, an engineer from Puerto Rico, was visiting New York with her daughter. She said, "I saw Falun Gong practitioners at the vegetarian festival in Puerto Rico this year. The principles resonate with me."
Rachel knew about the persecution and said, "I think Falun Gong is wonderful! They are very peaceful."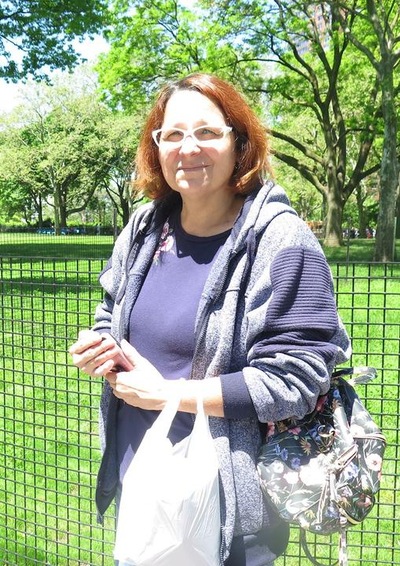 Rachel from Puerto Rico
Sisters from Sweden: "The World Needs Truthfulness-Compassion-Forbearance"
Glenn and Irene, sisters from northern Sweden were touring New York. Glenn is a retired teacher and Irene is a retired IT engineer. Drawn by the serene music, they stopped and watched practitioners do the exercises.
When they learned about the Chinese Communist Party's (CCP) inhumane persecution of Falun Gong practitioners, they were shocked. Irene said, "We need such a practice. The world needs Truthfulness-Compassion-Forbearance."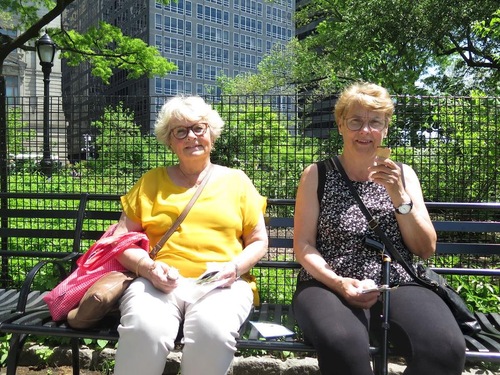 Sisters Glenn Mari (left) and Irene (right) feel the world can benefit from Falun Gong's principles.
Spanish Practitioner: Falun Gong Gave Me Hope
David Rojas, a practitioner from Spain, was very excited to be in New York and talk to people about Falun Gong.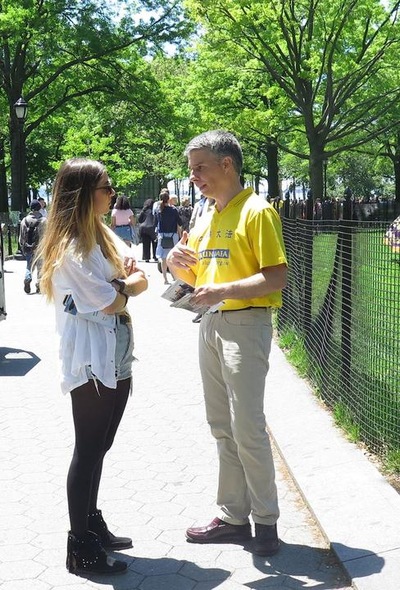 Practitioner David Rojas tells a passerby about Falun Gong.
Six years ago, David suffered from an illness and no medical treatment seemed to help. He felt hopeless and that life had no meaning. One night in 2013, unable to sleep he began searching the Internet for something to alleviate his pain. He found Falun Gong.
That night, he learned the exercises by following the online video. His pain almost immediately disappeared and David started practicing Falun Gong.
"My life is now very meaningful," David said. "I hope more people can learn about Falun Gong. It is also the purpose of our event here."
"I feel that people are looking everywhere for happiness, but they can't find it. The events this week are an opportunity to offer people hope."