Judge Upholds Guangdong Man's Eight-year Sentence for His Faith Without Following Legal Procedure
March 06, 2019 | By a Minghui correspondent in Guangdong Province, China
(Minghui.org) A 44-year-old man was given a second prison term of eight years for his faith in Falun Gong. His appeal against his latest conviction was turned down without due process.
Falun Gong, also known as Falun Dafa, is a spiritual discipline that has been persecuted by the Chinese communist regime since 1999.
Chinese law requires the appeal judge to hold a public hearing of the case or consult the appellant's lawyer, if the appellant and his lawyer have objections to the evidence being used to convict him.
But judge Wang Min at Guangzhou Intermediate Court in Guangdong Province decided to uphold Mr. Yang Qiuren's verdict without meeting any of the above two requirements.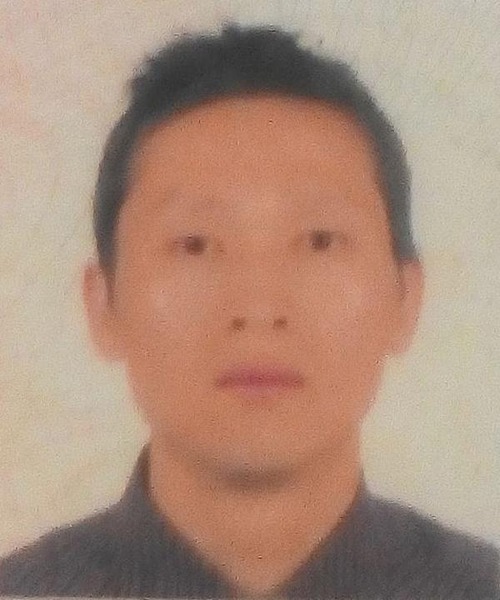 Mr. Yang Qiuren
Mr. Yang, a resident of Guangzhou City, Guangdong Province, was arrested on May 12, 2017 for mailing Falun Gong informational materials to the police. He wanted to let them know that practicing Falun Gong is legitimate, and he urged them to stop participating in the persecution of Falun Gong practitioners.
He appeared in court on October 30, 2017 and was convicted almost a year later by Tianhe District Court on September 25, 2018.
Mr. Yang hired two lawyers to help appeal his case. He insisted that it's his freedom of speech to mail information to the police and also freedom of belief to practice Falun Gong.
The intermediate court didn't accept his appeal until nearly two months later, on November 30, 2018.
After reviewing his case document, his lawyers questioned the evidence, including the more than 11,000 flyers and photos about Falun Gong that the police purported to have confiscated from Mr. Yang's residence.
Mr. Yang's lawyers pointed out that neither the police nor the prosecutor ever verified the alleged evidence with their client. They argued that these materials should never have been used to convict him.
On the other hand, the prosecutor cited as legal basis a letter from the police labeling Falun Gong as a cult. Mr. Yang's lawyers argued that the police, as a law enforcement agency, didn't have any legal authority to outlaw a given spiritual belief.
The lawyers requested that, according to the Chinese law, judge Huang Min at the intermediate court hold an open hearing of Mr. Yang's appeal, or discuss and hear the lawyers' legal opinion in person.
On the afternoon of December 28, 2018, the law firm of one of the lawyers received a notice from the intermediate court, asking the lawyer to meet with the judge at 10:30 am on the next day.
Even though the lawyer was out of town representing another client and couldn't come back in time, the judge refused to schedule another meeting with him to talk about Mr. Yang's case.
Both Mr. Yang's lawyers later submitted their request for an open hearing of his case again, but the judge never responded to them or attempted to contact them.
Without ever talking to the lawyers, judge Huang upheld Mr. Yang's eight-year sentence on January 24, 2019. This is not the first time that Mr. Yang has been targeted for his faith. He was first sentenced to eight years in prison after he was arrested in 2002 for talking to people about Falun Gong.
Related reports:
Guangdong Man Files Complaint against Judge and Prosecutor for Sentencing Him to Eight Years for Speaking Up for His Faith
After Eight Years in Prison for His Faith, Guangdong Resident Given Another Eight Years
Two Guangzhou Residents Tried for Their Faith, Judge and Prosecutor Fail to Specify Which Law They Broke